Foster Farms announced a recall of its chicken after a salmonella outbreak sickened more than 600 people, and that number is growing. As a result, two members of Congress are calling on the U.S. Department of Agriculture to shut down Foster Farms' chicken slaughterhouses.
But guess what? Meat from this company is labeled "American Humane Certified." Let us tell you what that actually means, other than almost nothing.
Photographs from Foster Farms are not available. These photos depict typical conditions for chickens raised for food under a "humane" label.
Chickens are crowded by the thousands in ammonia-filled warehouses.
A Washington Post writer who visited a chicken shed said that the "dust, feathers and ammonia choke the air in the chicken house and fans turn it into airborne sandpaper, rubbing skin raw."
The chickens are never allowed to go outside or do anything natural and important to them, such as establishing a pecking order or nesting comfortably.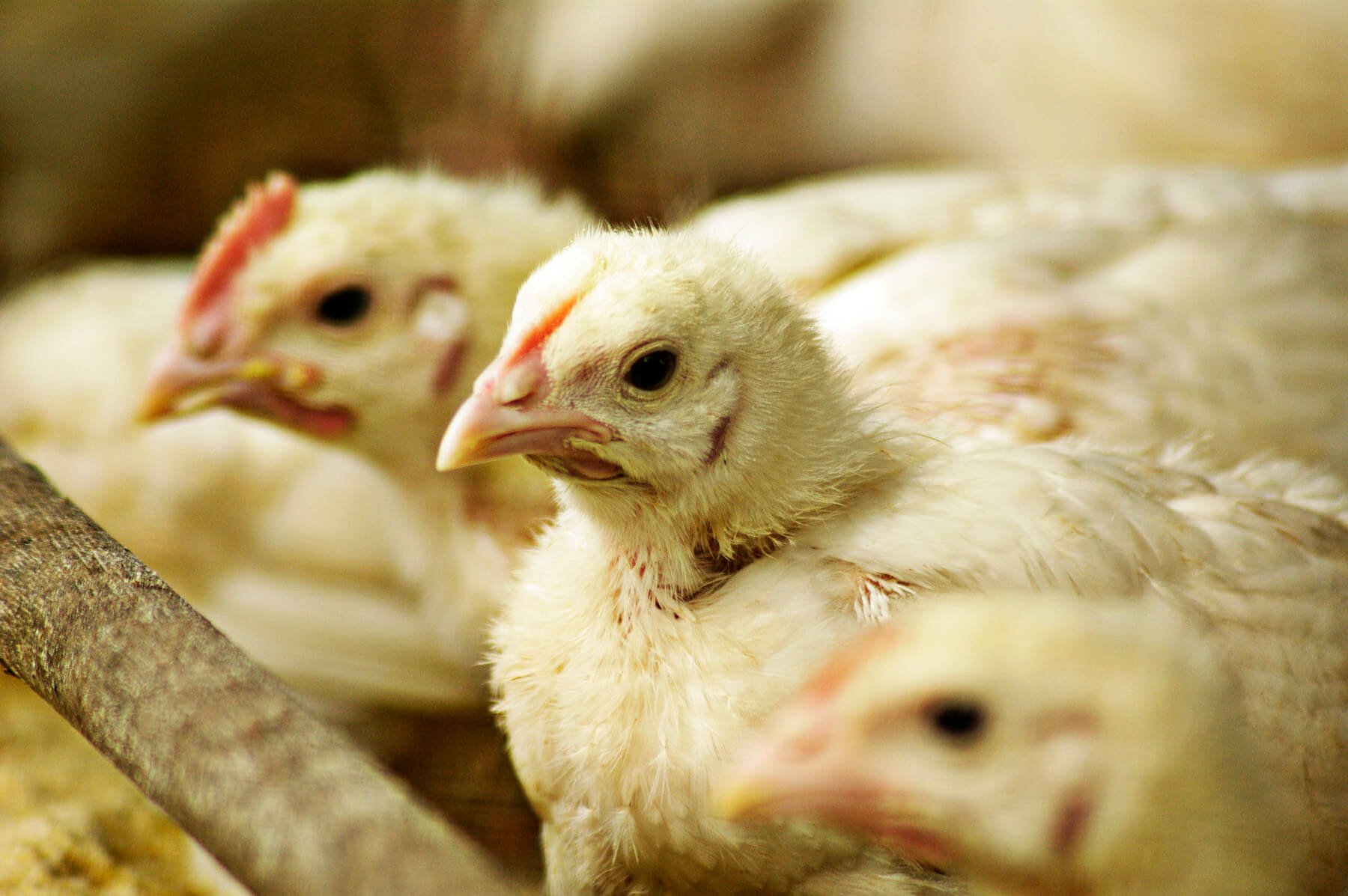 They are bred to grow so large so fast that some chickens have difficulty even walking under the weight of their unnatural body.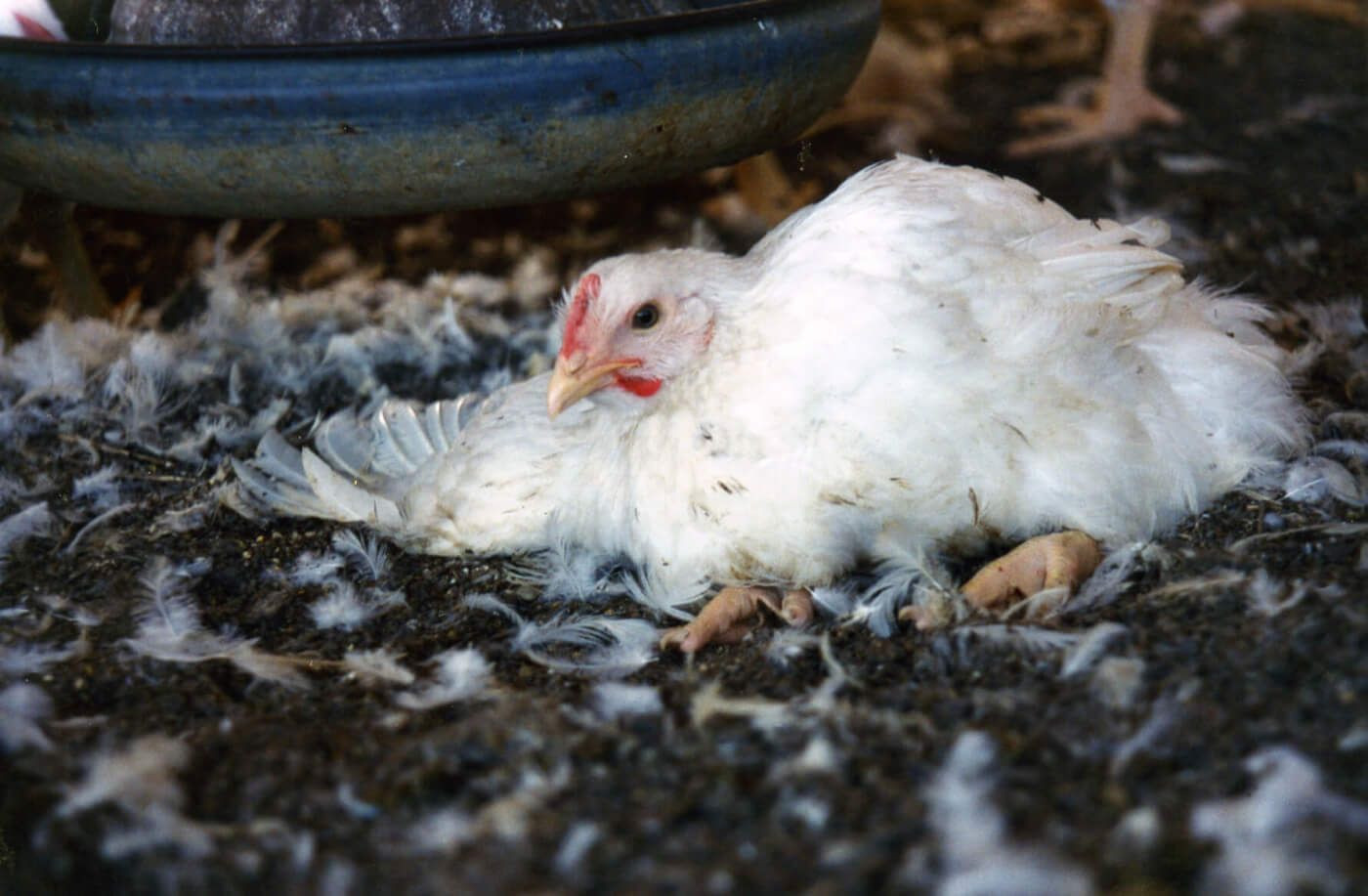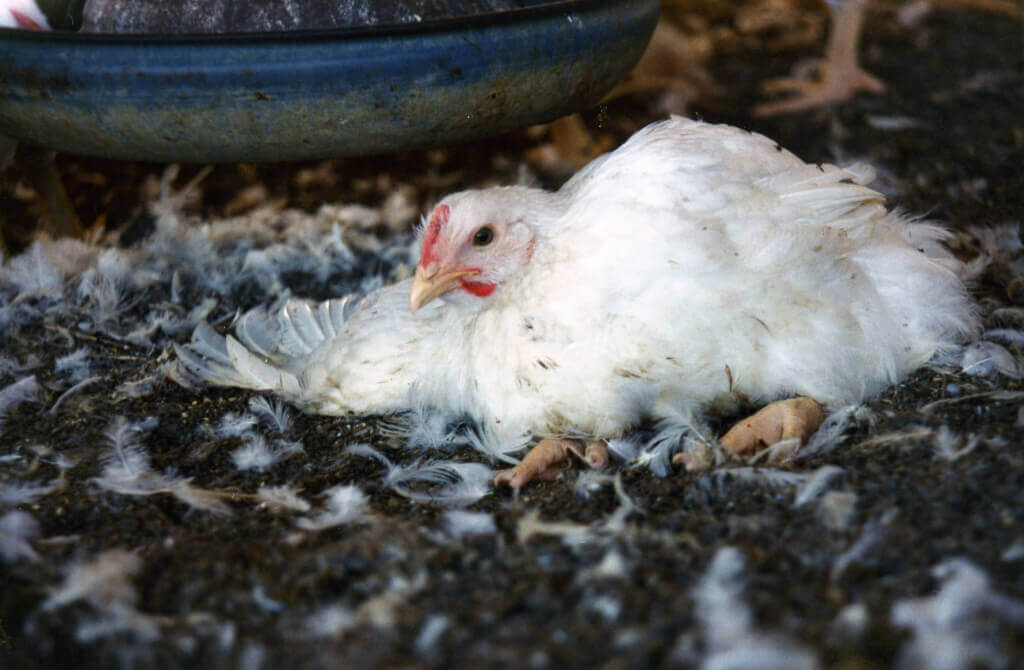 Chickens are only a few weeks old when they reach a "marketable" weight, so they're still babies when they're sent to slaughter.
Catchers grab the chickens by the legs, three in each hand, and load them into trucks for a terrifying journey to the slaughterhouse.
At the slaughterhouse, they are shackled upside down by their legs and have their throats cut while still conscious, and many are scalded to death.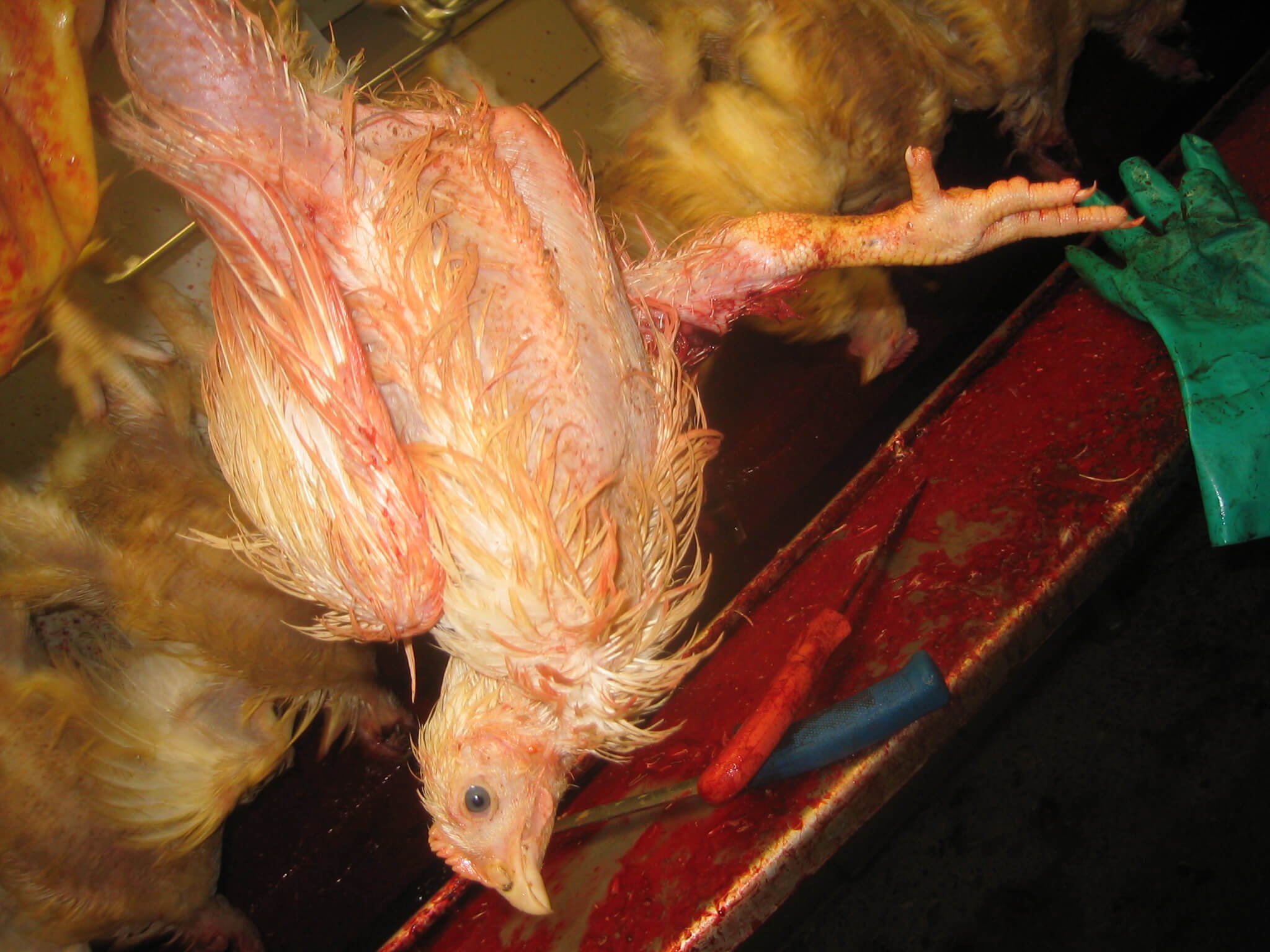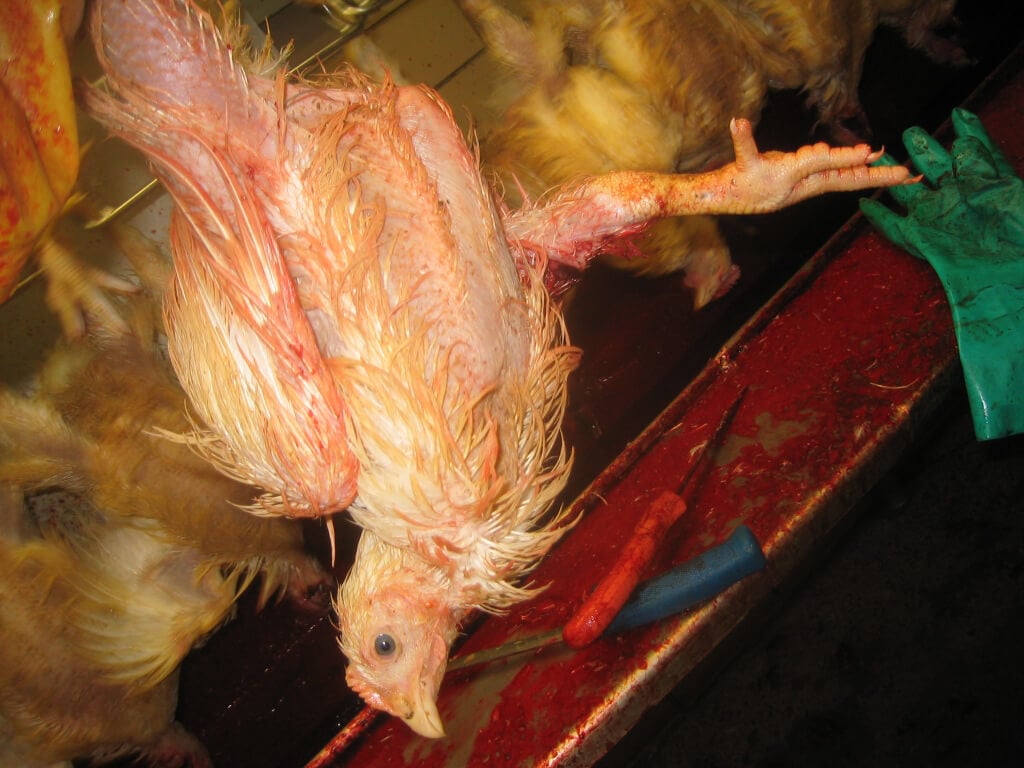 Nearly a billion farmed animals are suffering in some or all of these ways on farms labeled "American Humane Certified."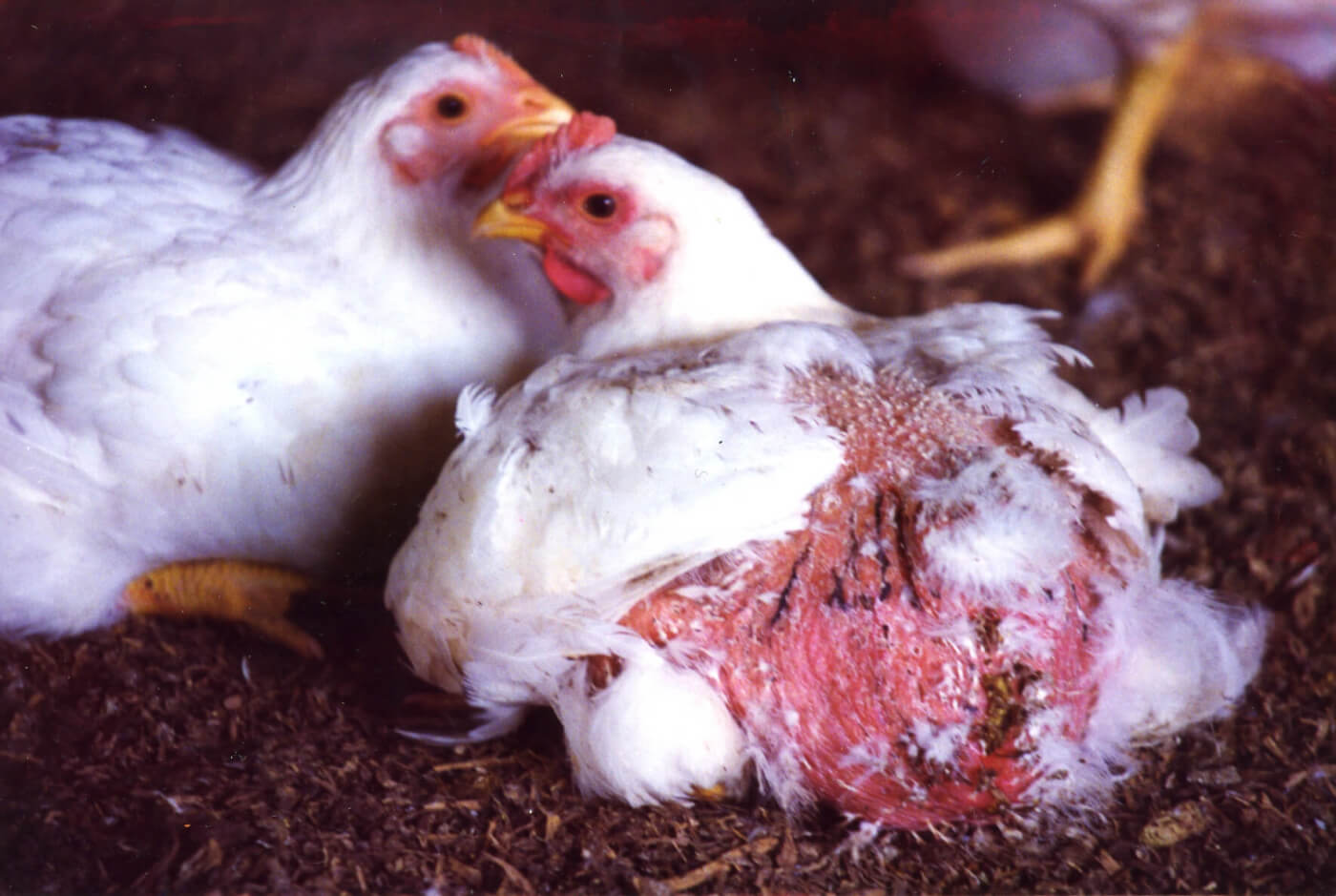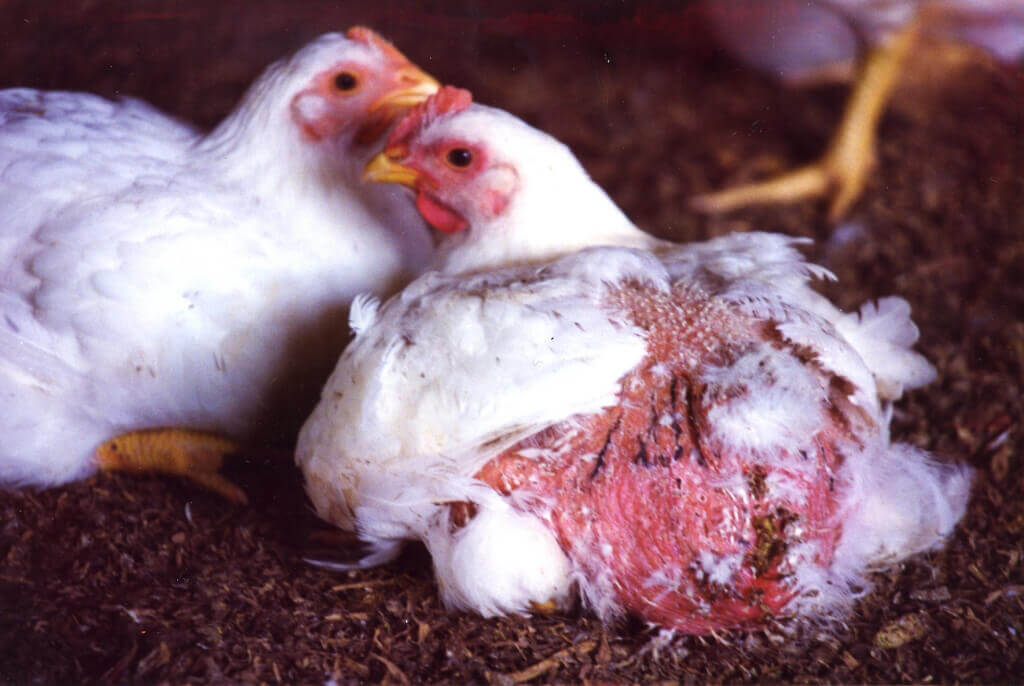 More chickens are raised and killed for food than all other land animals combined, yet not a single federal law protects chickens from abuse.
Foster Farms' survey of West Coast consumers found that 74 percent thought large producers should raise animals for food in a humane way. So Foster Farms markets its chicken as "humane," but it's not.
If you've been fooled by labels that appeal to your conscience, please make a real difference for animals. There is no such thing as "humane meat." Go vegan today.