AFI and Blaqk Audio lead vocalist Davey Havok knows his stuff. As an outspoken, passionate vegan, he understands that leather is a profitable coproduct of the meat industry. That's why he feels that wearing leather—even while not eating meat—contributes to animal suffering.
Before heading to the studio with fellow vegan Tony Kanal and other members of No Doubt, Davey has teamed with PETA to get naked and make his statement.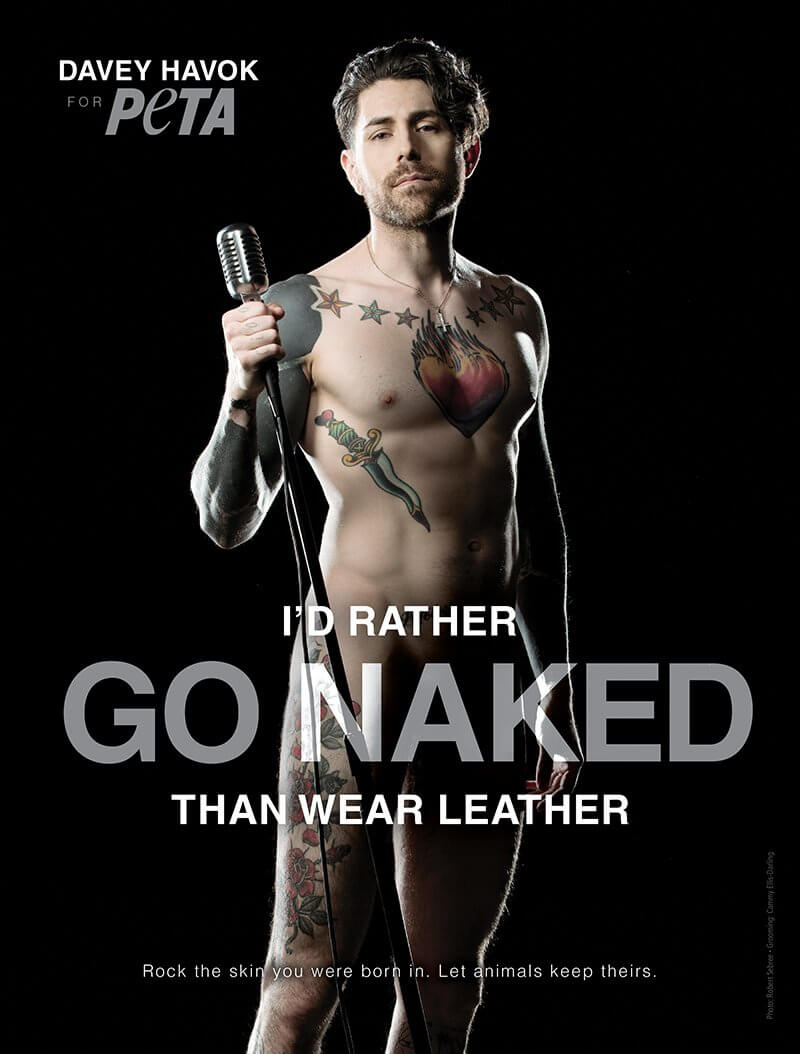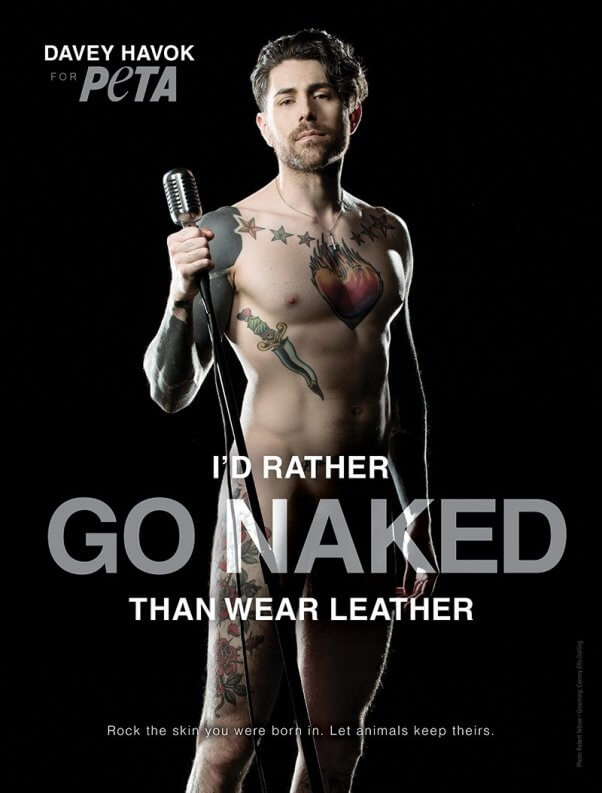 Leather can be made from cows, pigs, goats, sheep, or exotic animals such as alligators and ostriches. Consumers around the world buy such leather—sometimes by choice, sometimes unwittingly. Even the skins from dogs and cats slaughtered in China are exported around the world, but because leather doesn't carry a label stating what type of animal it was taken from, you'll likely never know where—or from whom—it originated.
Compassion is always in fashion, and having a heart is easier than ever. With vegan clothing, shoes, handbags, and other accessories in high demand, major fashion houses and smaller retailers worldwide are jumping on board the skins-free trend, making vegan items easily accessible to consumers.
Check out the behind-the-scenes video and exclusive interview from Davey's photo shoot:
For every stitch of leather or exotic-animal skin, animals endure an agonizing life and a painful death. Join Davey in revolutionizing your wardrobe. Pledge to choose fake for animals' sake!