PETA's L.A. roof deck played host to celebrities and friends of Prince to celebrate the entertainer's life and legacy on June 7. The star-studded event was co-hosted by Prince's ex-wife, Mayte Garcia, who gave a touching speech about the late singer's passion for animal rights.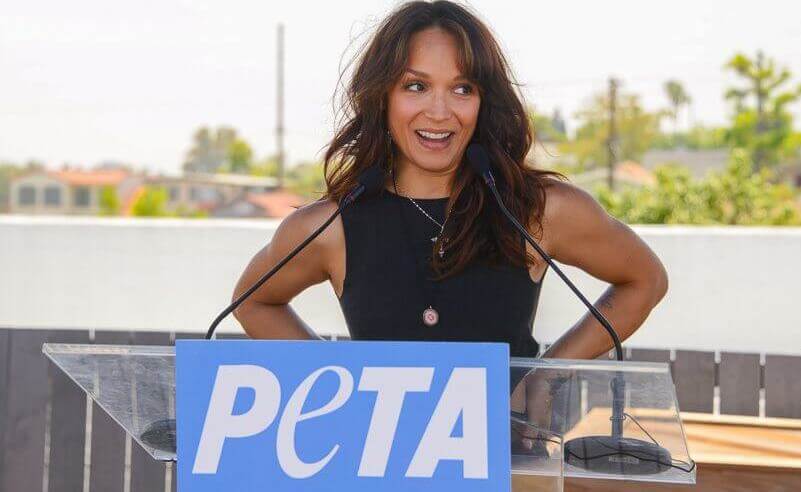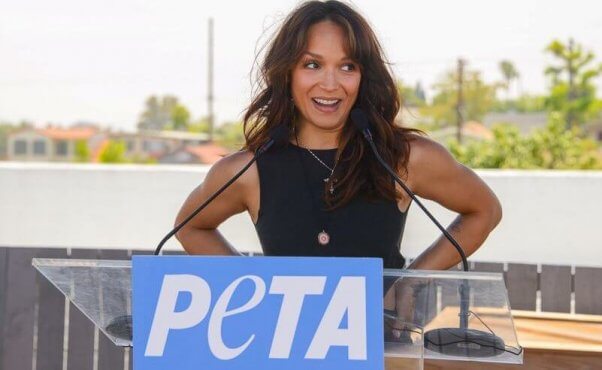 Pamela Anderson, Moby, NBA legend John Salley, and other celebs attended the rooftop event, which featured a stunning dance performance by the Syncopated Ladies.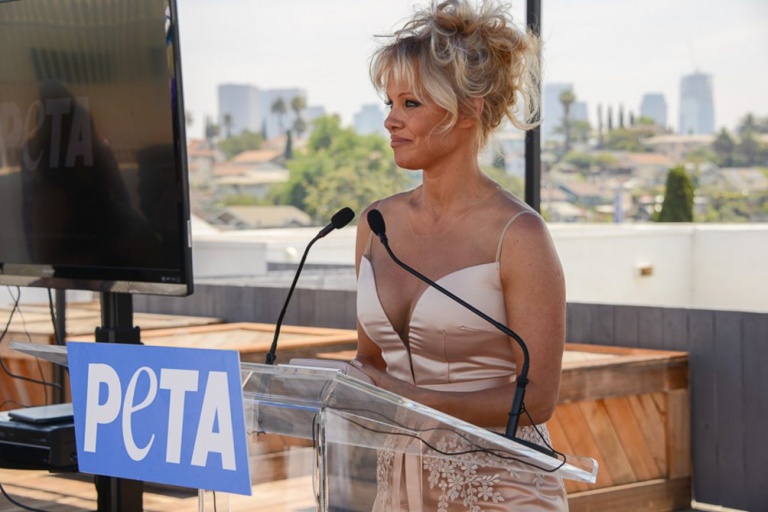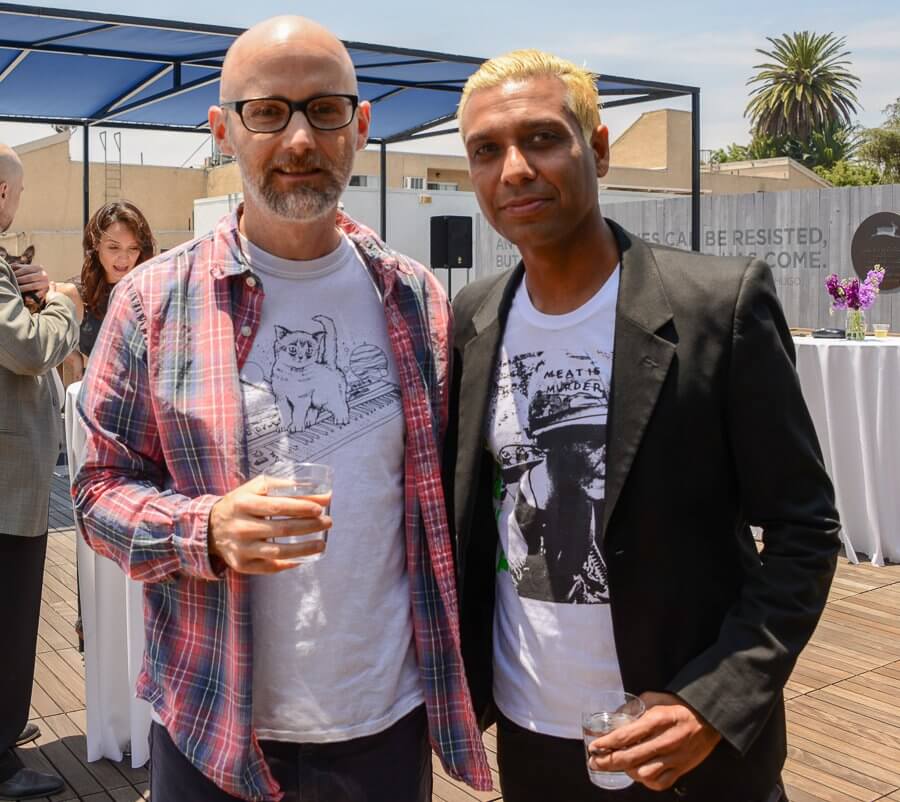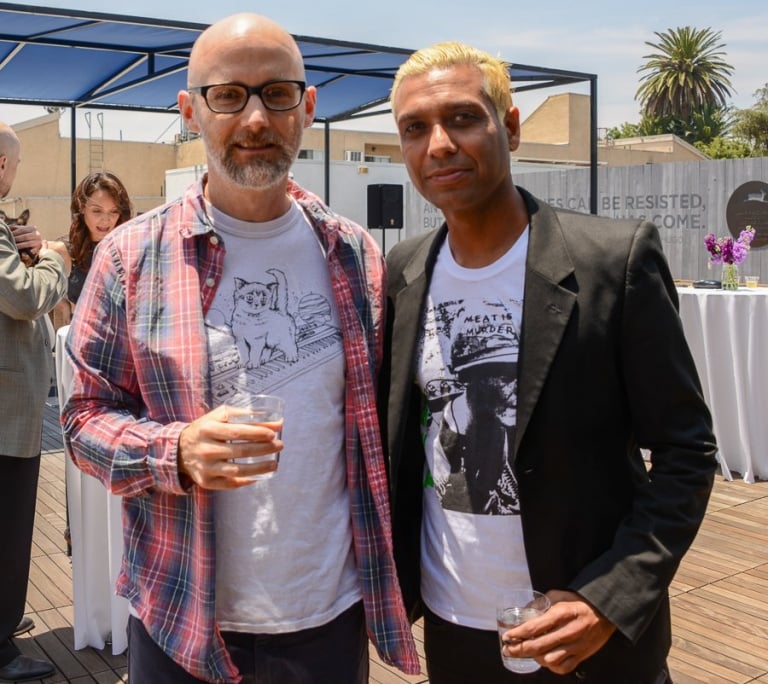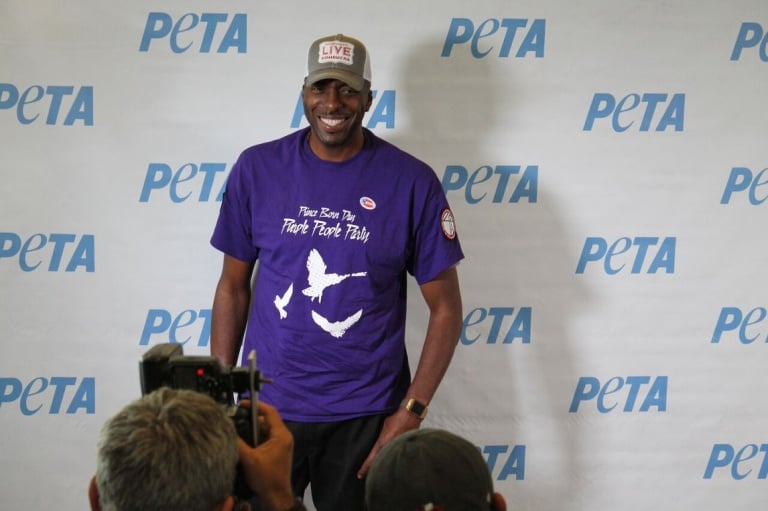 PETA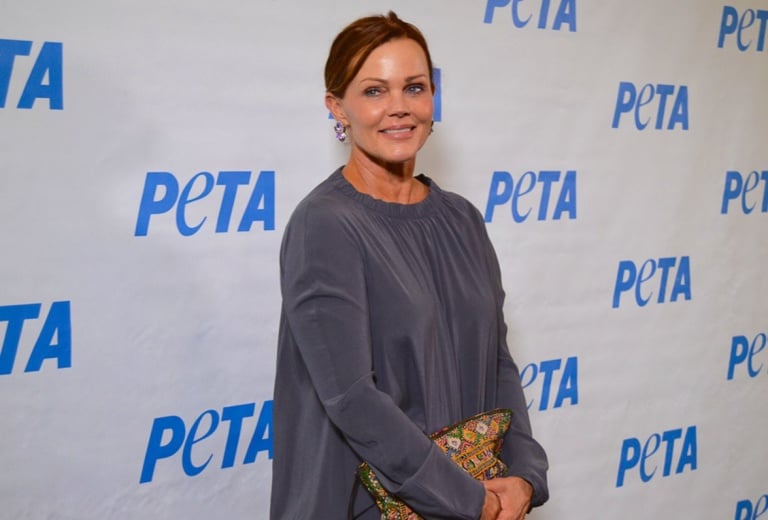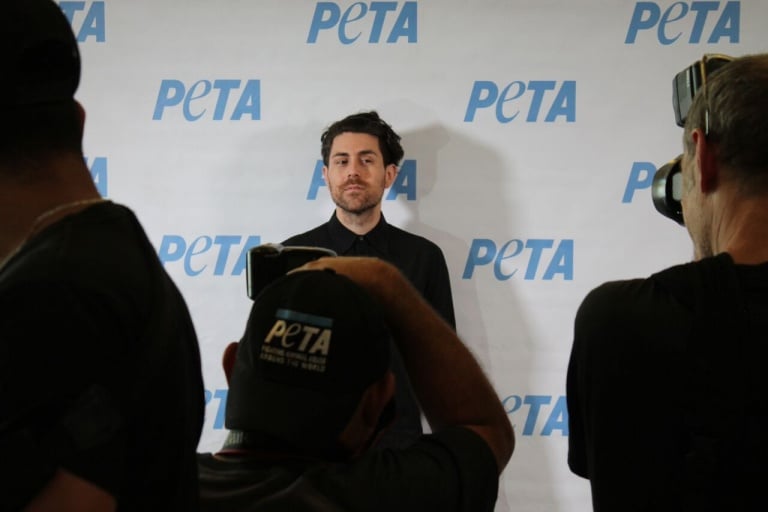 No Doubt member Tony Kanal shared a personal story of an interaction he had with Prince many years ago at the singer's estate, Paisley Park. Kanal told the crowd that he later realized a conversation he had with Prince planted the seeds for his own personal transition to a vegan lifestyle.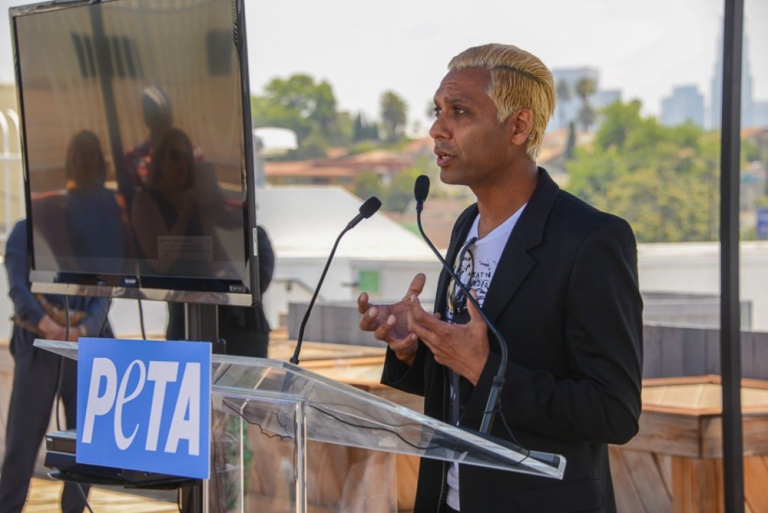 On No Doubt's second visit to Paisley Park, sometime around 1999, we were working on a song with Prince called 'Waiting Room,' which would later be released on our Rock Steady album. We had some downtime, and Prince and I found ourselves in the studio kitchen. I asked if we could order some food, he said yes, and I said, 'I'd like a cheeseburger please.' He pleasantly replied, 'Well, you can have that, but you can't have it here.' At the time, I didn't give it much thought. I'm sure we ended up ordering something else and moved on with the day. It wasn't till I became a vegan 12 years later and adopted the same rule at my house of 'no animal products can be consumed here' that I realized how significant that conversation was. Not only can I thank Prince for his music and artistry but also for that very powerful seed that he planted on my journey.   —Tony Kanal
Fourteen-year-old singer Skylar Stecker delivered a powerful rendition of Prince's hit "Purple Rain" as the ceremony came to a close. An array of vegan hors d'œuvres and wines were served as guests mingled and shared memories of Prince, who was passionate about plant-based eating. Many took to social media to talk about the event:
https://www.instagram.com/p/BGX158fuxeG/?taken-by=skylarstecker
https://www.instagram.com/p/BGYULNKtB_O/?taken-by=syncladies
People who wish to remember Prince's legacy can pay their respects by celebrating his compassion for animals as well as his music. As Prince once said, "We need an Animal Rights Day when all slaughterhouses shut down." A proud PETA supporter, Prince donated the song "Animal Kingdom" to PETA to use as a musical invitation to our 20th anniversary party. Explaining why he chose to live and let animals live, he said simply that he doesn't "eat anything with parents," because "'[t]hou shalt not kill' means just that!"
The whole event was live on PETA's Facebook page.
Honor Prince's legacy of compassion by going vegan today!