As one of the Real Housewives of New York, a celebrity natural food chef, an author, and the soon-to-be star of her own docuseries for Bravo, Bethenny Frankel is everywhere right now—including on top of a New York City skyscraper without any clothes on! Bethenny has stripped down to say, "Fur? I'd Rather Go Naked," and poses against the NYC skyline for PETA. The ad was shot by top celebrity photographer Joseph Cultice on location (that's no fake NYC backdrop!) atop The Ludlow; the high-rise luxury apartment building on Manhattan's Lower East Side.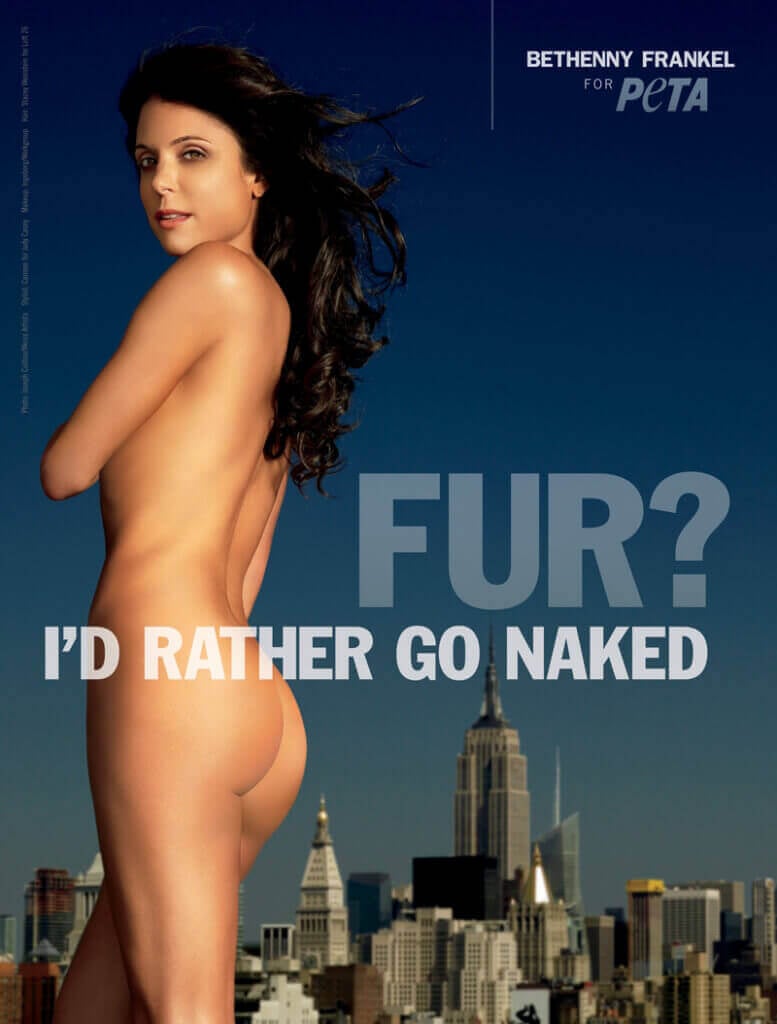 This socialite is a reformed fur-wearer—when she learned the truth about the ugly fur industry, she cleaned out her closets. Animals used for fur are often skinned alive or anally electrocuted  to avoid damaging their pelts. Workers pull these animals from their tiny cages and beat them, stomp on their heads, and bludgeon them to death with metal rods.
As an animal lover, Bethenny knows how important it is to make compassionate choices. With so many stylish alternativesavailable, staying fur-free is a snap!
Check out what else Bethenny had to say when we sat down with her during her sexy photo shoot.
Bethenny wants everyone to know about the cruelty behind fur. Help Bethenny and PETA tell the world that there is no reason to wear fur, and please pledge to be fur-free!