Armed with gardening tools, "goat" props, and posters proclaiming, "Tree Trimmers Used to Dismember Live Goats," PETA members are at military recruitment centers in Philadelphia, Phoenix, and Boston this week—as well as Camp Lejeune and Fort Bragg in North Carolina, Camp Pendleton in San Diego, and Fort Sam Houston in San Antonio. The protestors are urging the military to stop mutilating live animals in trauma training courses. During World Week for Animals in Laboratories, the protesters are demanding that the military better prepare soldiers to treat battlefield injuries by using superior, high-tech human-patient simulators instead.
The demonstrators are also calling for support for the bipartisan Battlefield Excellence through Superior Training (BEST) Practices Act, which would mandate that these lifesaving medical skills be taught using ethical and economical simulators.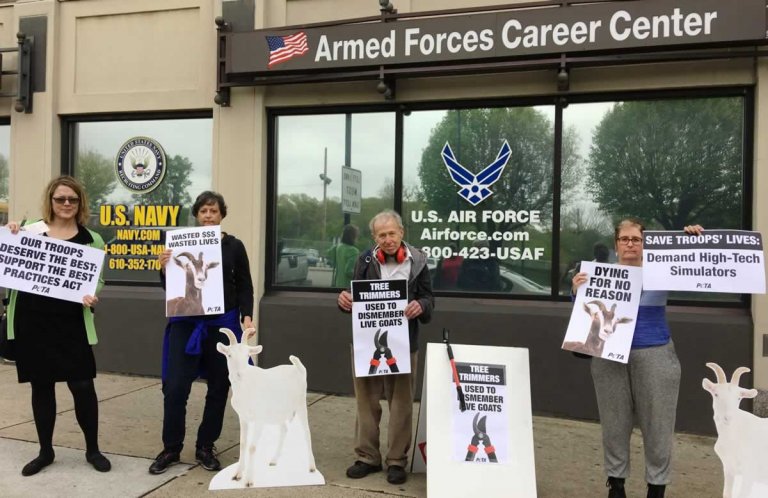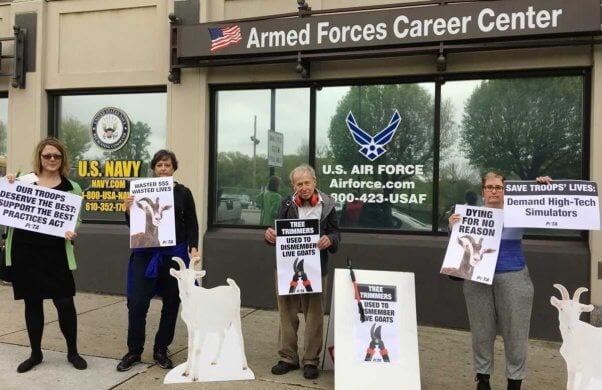 Currently, service members cut off live goats' broken legs with tree trimmers and shoot, stab, burn, and cut apart live pigs in training drills, even though advanced human-patient simulators—which can bleed, breathe, talk, and even "die"—are already in use in many courses.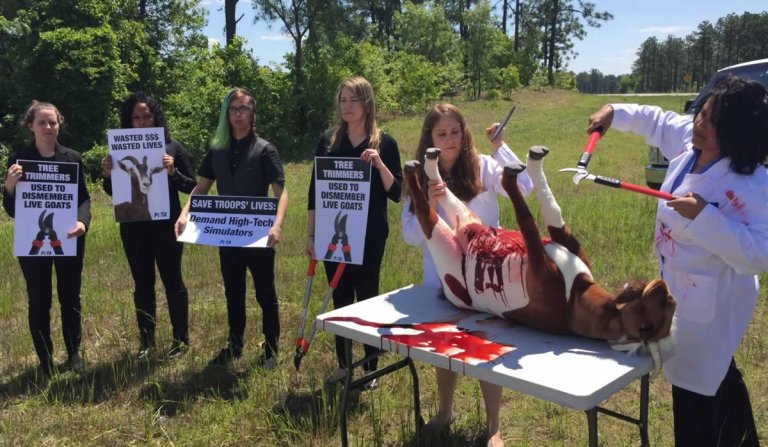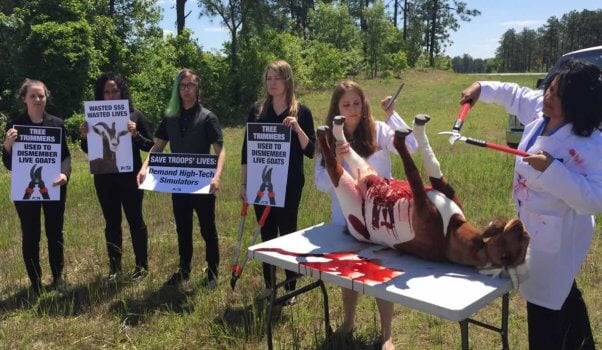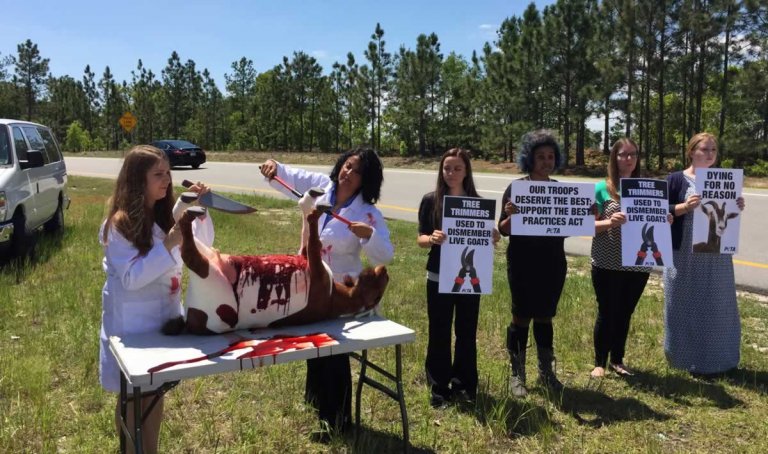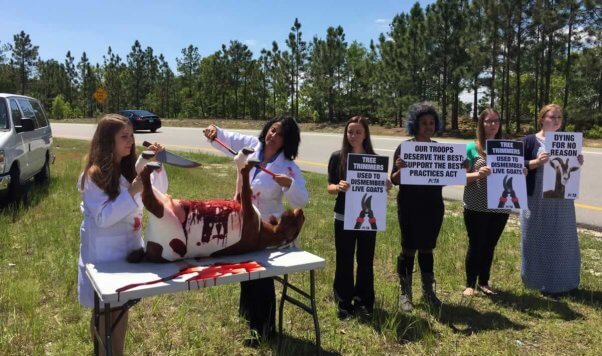 "Stabbing pigs and hacking apart live goats is no way to train military personnel to treat human patients," says PETA Senior Vice President Kathy Guillermo. "PETA is calling on the U.S. military to replace these archaic drills with the best training possible, and that's human-patient simulators."
What You Can Do
Urge your members of Congress to cosponsor the BEST Practices Act.