The Circus World Museum in Baraboo, Wisconsin, has long been in PETA's crosshairs for its support of abusive animal exhibitors. But when we learned that the now-defunct Cole Bros. Circus had unloaded its old paperwork at the museum, we knew that its files would not be complete without the volumes of U.S. Department of Agriculture inspection reports and other records that document the circus' sordid history of abusing and neglecting animals. So we told the museum that we'd be happy to provide those! Who says we can't collaborate with our foes?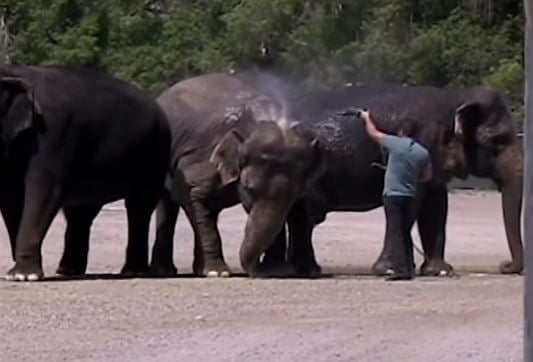 In the interest of accurate reporting, we even went the extra mile and offered similar records for an elephant exhibitor that Circus World has hired for years: Carson & Barnes Circus. Visitors would be able to view inspection reports highlighting that circus's gross neglect of an elephant named Nina, including failing to show that it provided her with appropriate veterinary care—even though she was so thin that her hip bones and shoulder blades were visible—while at Circus World. She has since died.
We hope Circus World management will accept our offer. After all, it's all about the accurate historical record, right?