A "bloody," bandaged "elephant"—along with five other PETA members—was waiting for circusgoers in front of Circus World's opening-day show on Saturday to let them know that Circus World gets its elephants and trainers from Carson & Barnes Circus, which has a horrible animal welfare record. The head trainer at Carson & Barnes Circus was even caught on tape attacking elephants with a steel-tipped bullhook and electro-shocking them.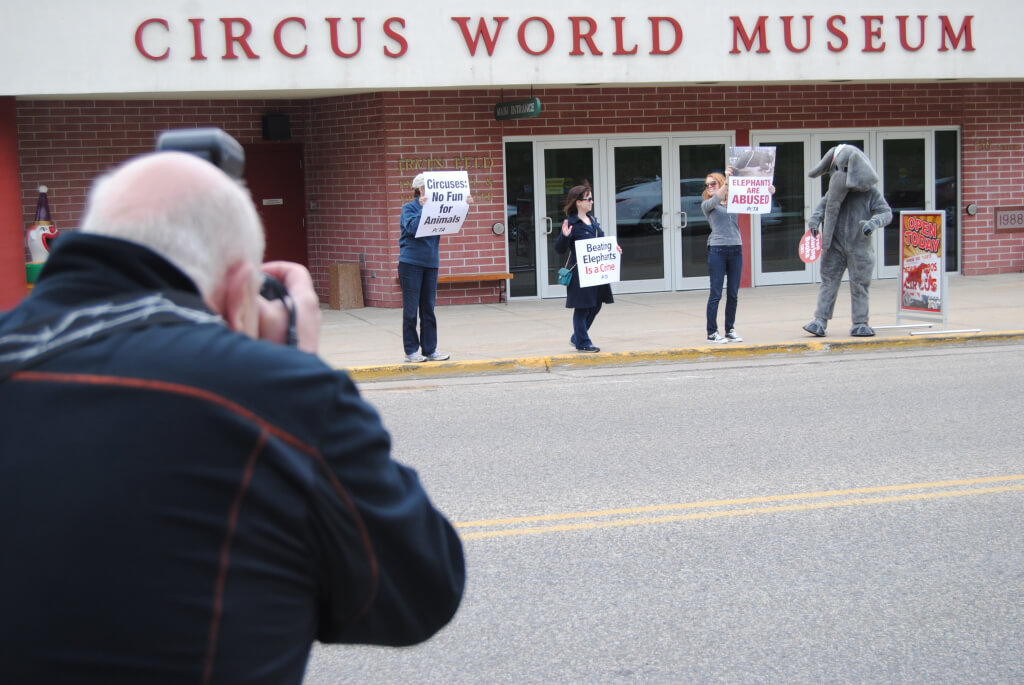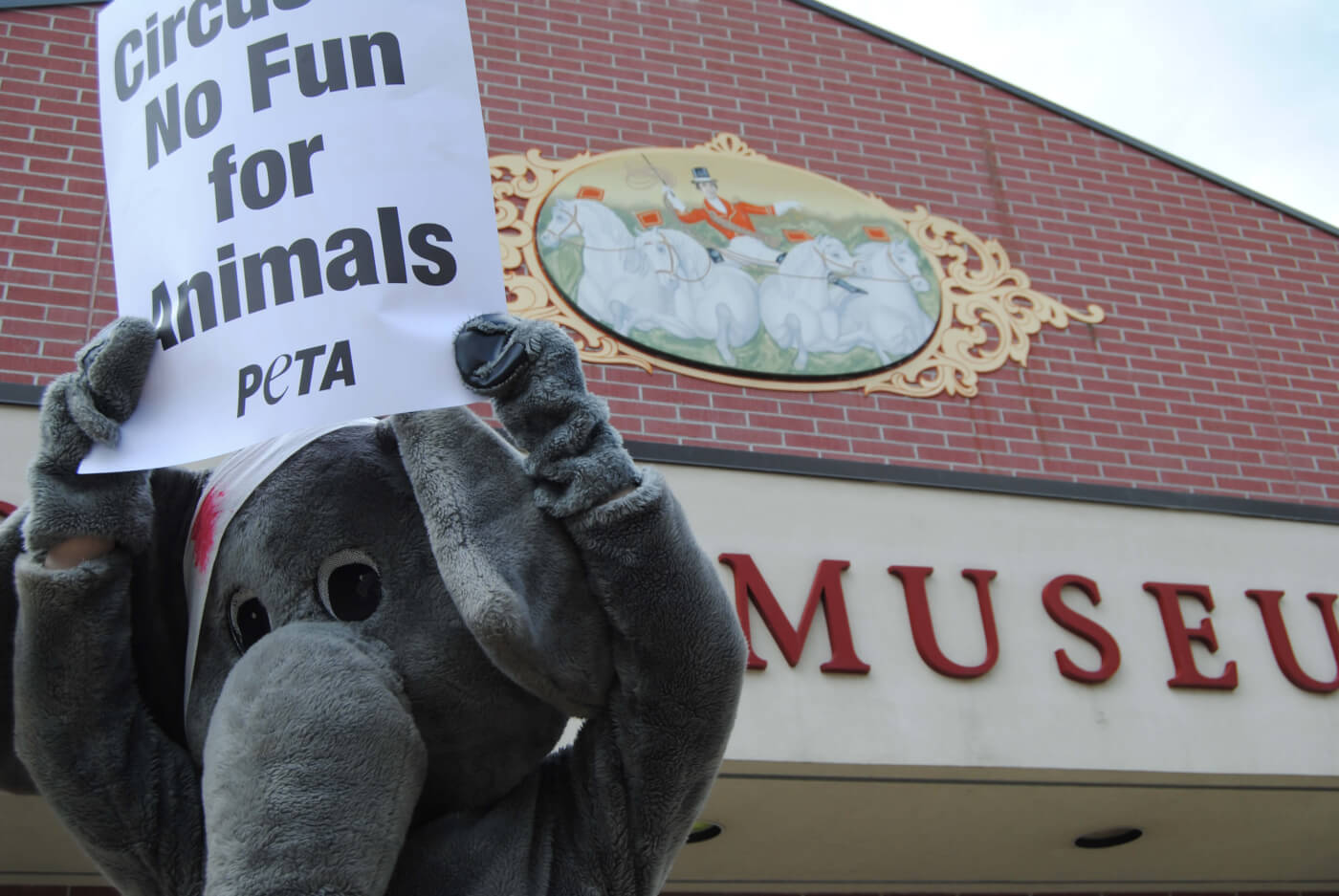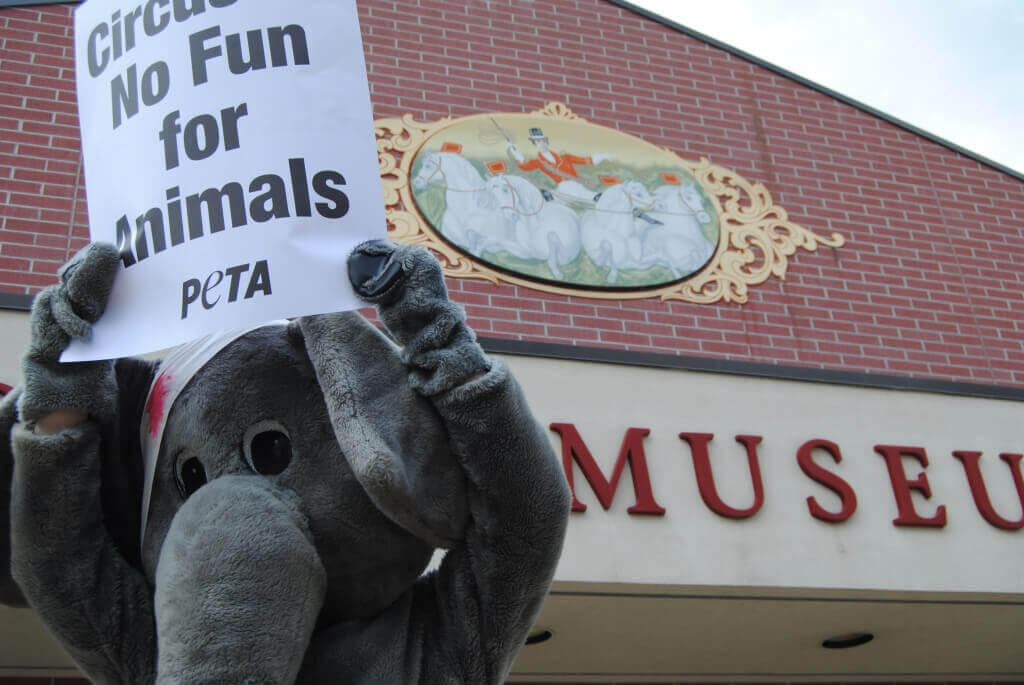 Last year, while at Circus World, U.S. Department of Agriculture inspectors cited Carson & Barnes after the agency found an underweight elephant with visible hip bones and shoulder blades—one of dozens of Animal Welfare Act violations that this exhibitor has racked up for neglecting and abusing elephants and endangering the public.
In addition to supplying Circus World with an underweight elephant, Carson & Barnes supplied the Shrine circus with the three elephants who escaped from the circus in March and tried to make a break for freedom.
Soon after, Carson & Barnes was cited for public endangerment at another Shrine circus—one where Chip Arthurs, an abusive elephant trainer who now works for Circus World, was exhibiting elephants. Arthurs has also been caught whacking and forcefully hooking elephants with a bullhook.
When PETA learned that Circus World had hired Arthurs, we contacted the facility yet again and asked it to cancel the elephant act, given Carson & Barnes' multitude of violations and Arthurs' history of abuse. Please urge the Circus World Museum Foundation's board of directors to cancel this partnership in cruelty by dropping elephant acts altogether.