Max George thinks it's high time for us to pull the plug on those who hold orcas captive in tiny pools and force them to perform confusing tricks. "Watching Blackfish, killer whales should not be kept in captivity. It's a disgrace. So upset and angry. I won't watch an orca show again. Heartbreaking," he tweeted out to his 1.2 million followers.
Celebrities galore share Max's sentiments, and for the past few weeks, Twitter has been buzzing with praise for Blackfish and disgust for SeaWorld. Stephanie Pratt and Goldfinger singer John Feldmann were just two of the people who were speaking out for orcas and other animals this week: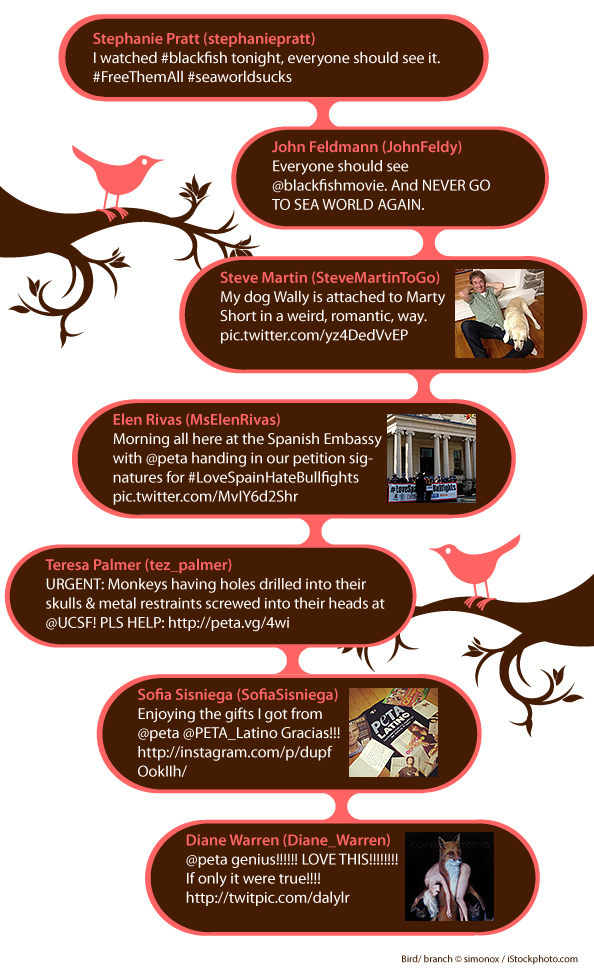 In other celebrity news:
And Mayim Bialik is sticking up for chickens by asking her fellow Jews to "wave money, not chickens," for Yom Kippur. Some people participate in the Jewish ritual of waving live chickens over their heads to atone for sins, but even rabbis are speaking out against the tradition, saying that it violates Jewish laws condemning cruelty to animals.
To keep up with what all your favorite stars are doing for animals, follow @PETA on Twitter.