Stephanie Pratt, outspoken animal advocate and star of the former hit MTV series The Hills, wants you to be nice to bunnies! As a fashion and beauty icon, Stephanie stands up for animals by purchasing only cruelty-free products and refusing to wear fur.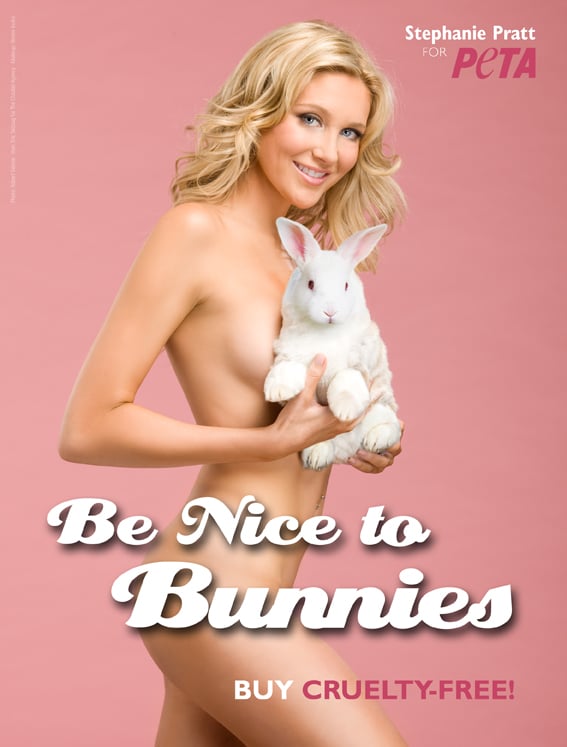 In her pretty-in-pink PETA ad, Stephanie shows off her buns to help save bunnies, rats, mice, guinea pigs, and other animals from excruciatingly painful and unreliable animal tests for products. She urges consumers to be informed and buy cruelty-free! With so many companies that don't perform unnecessary tests on animals, anyone can be a compassionate consumer. You can search PETA's online database or order a copy of our Cruelty-Free Shopping Guide to help you find which companies do and which don't test on animals.
As Stephanie demonstrates, the key to showing off both inner and outer beauty is by being a compassionate consumer and choosing products that were not tested on animals. Sign the cruelty-free pledge today!