A year after being freed from a dog-breeding hellhole, Mabel the beagle is living the life she always deserved.
She spent about seven years imprisoned in a laboratory-supplying breeding prison owned and operated by Envigo. After PETA's undercover investigation exposed suffering, neglect, and miserable confinement at the facility, Mabel—along with nearly 4,000 other beagles—was finally liberated.
Mabel was one of the oldest beagles to survive the systemic neglect—and thanks to PETA's shelter, her life looks very different now.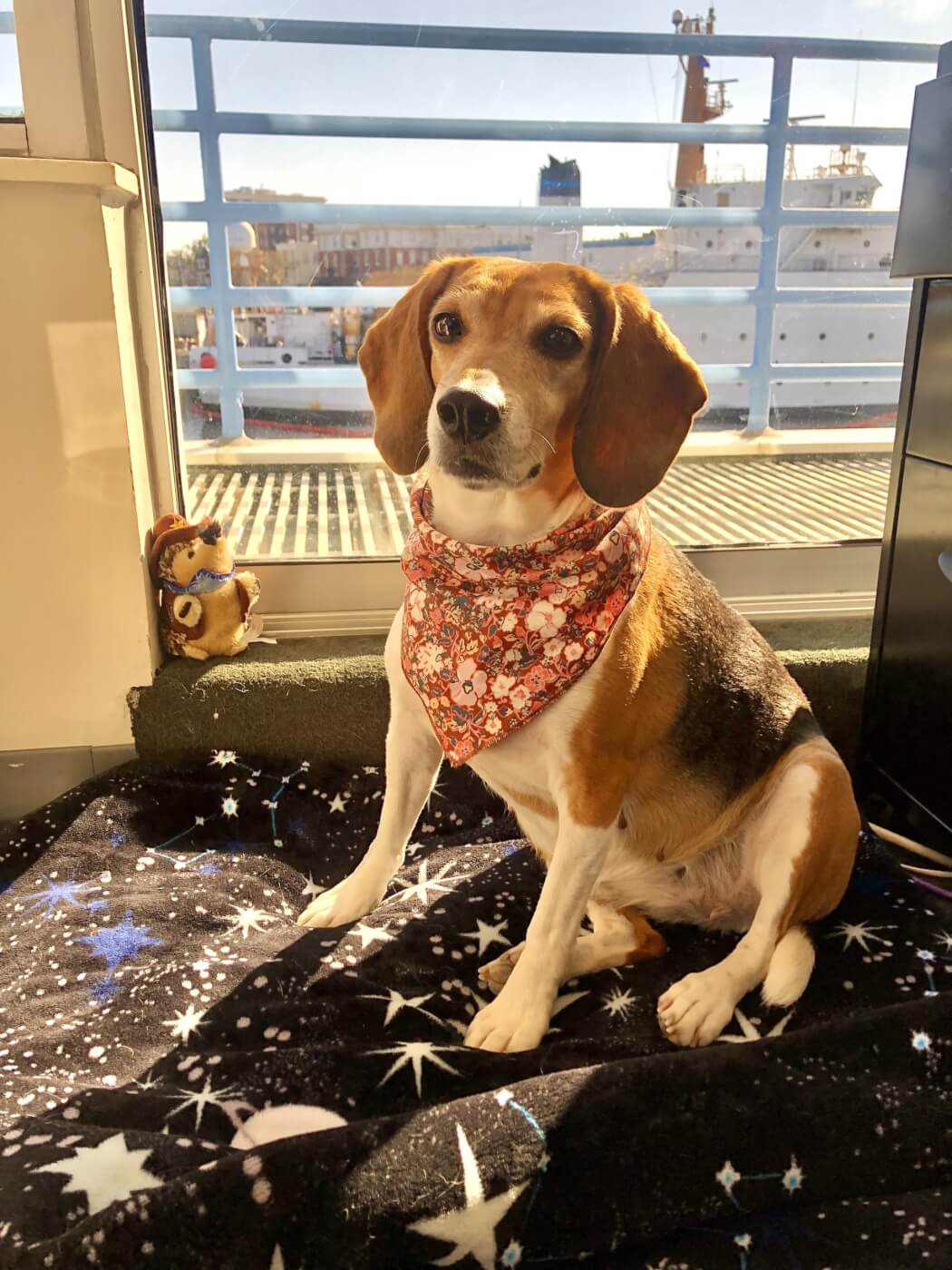 For Natalie, the PETA employee who adopted her, it was love at first sight. Nowadays, Mabel is nearly inseparable from her doting family, whether they're going for a stroll…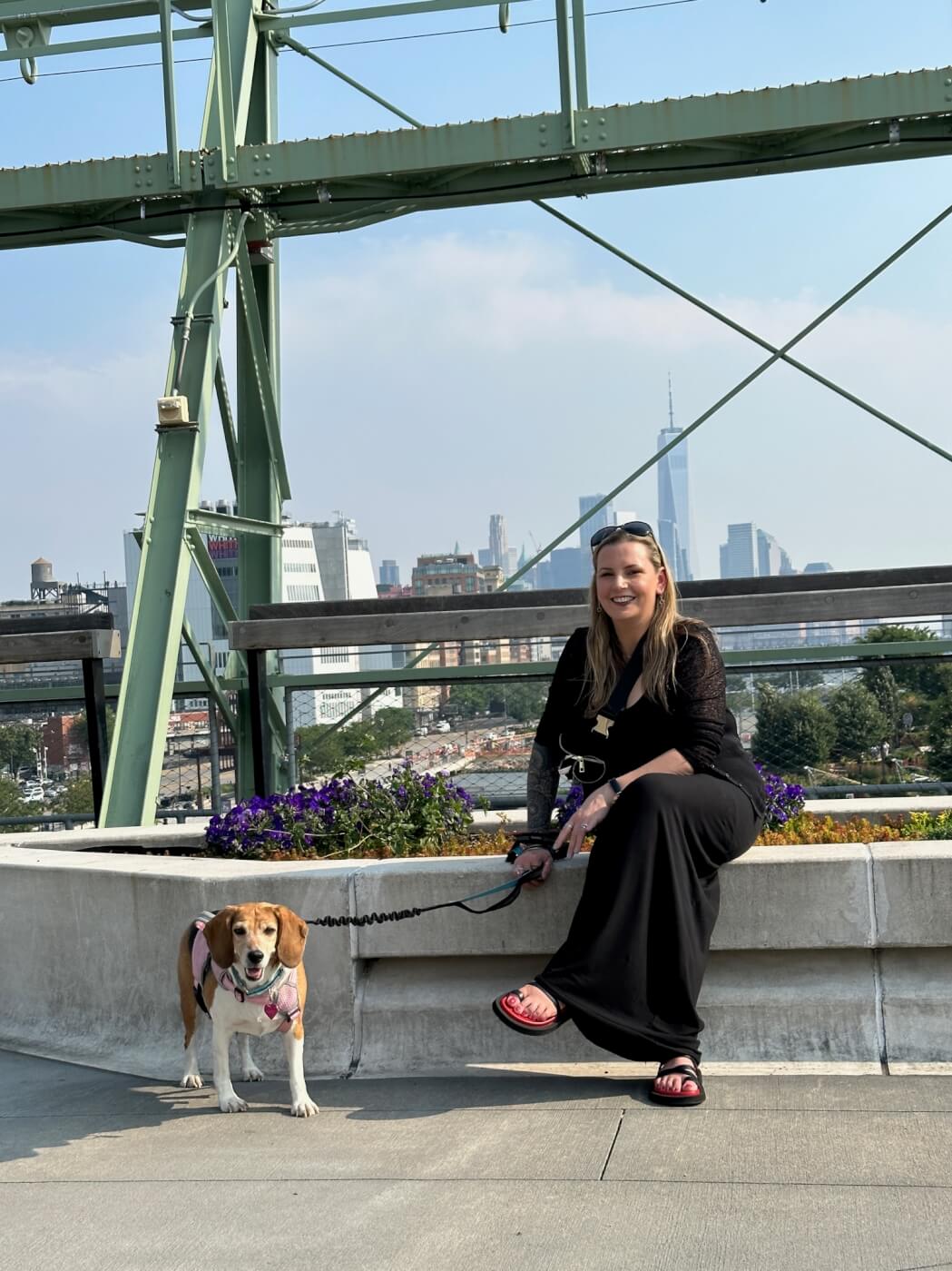 …splashing around at the beach…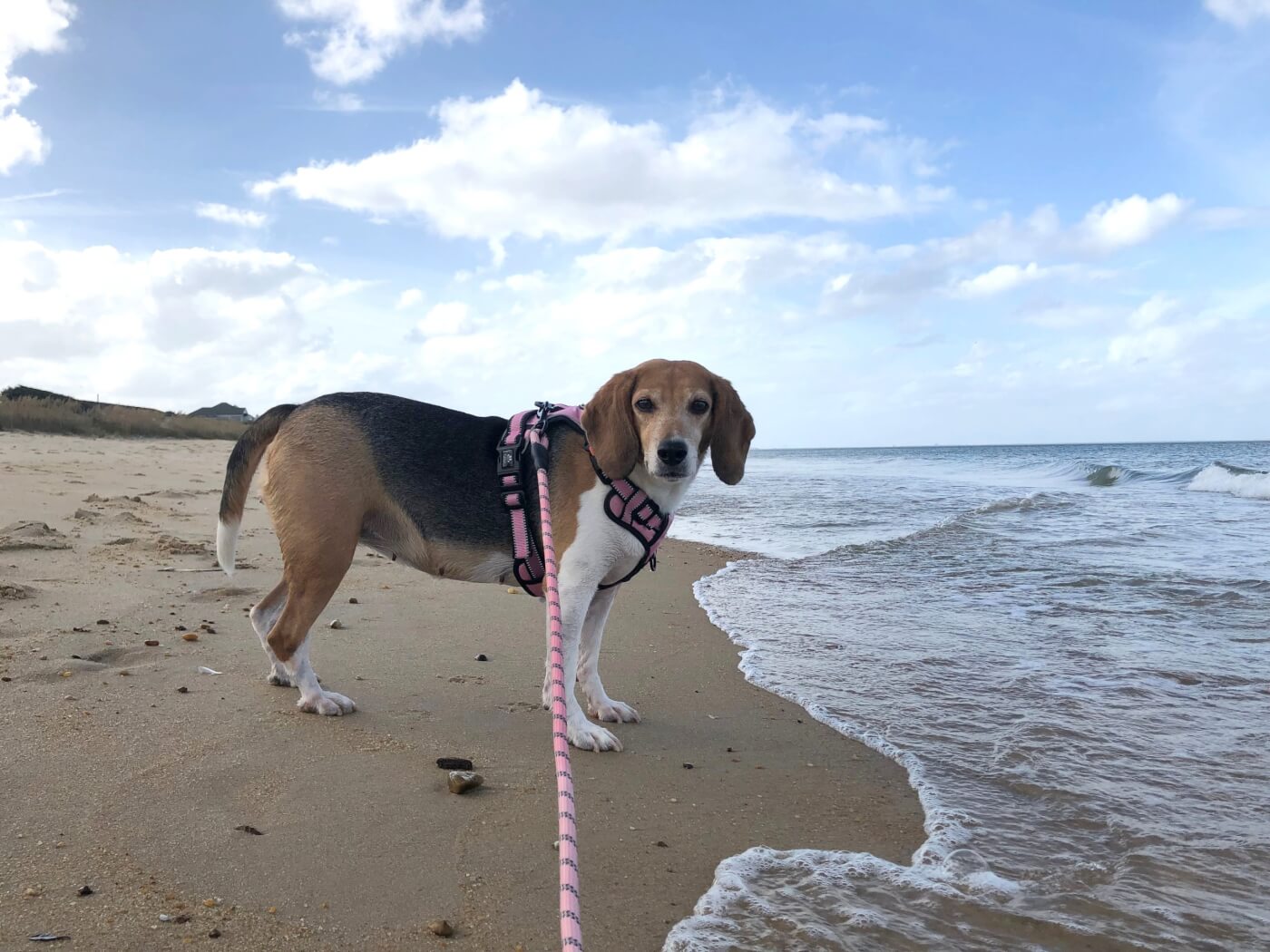 …or getting a bite to eat.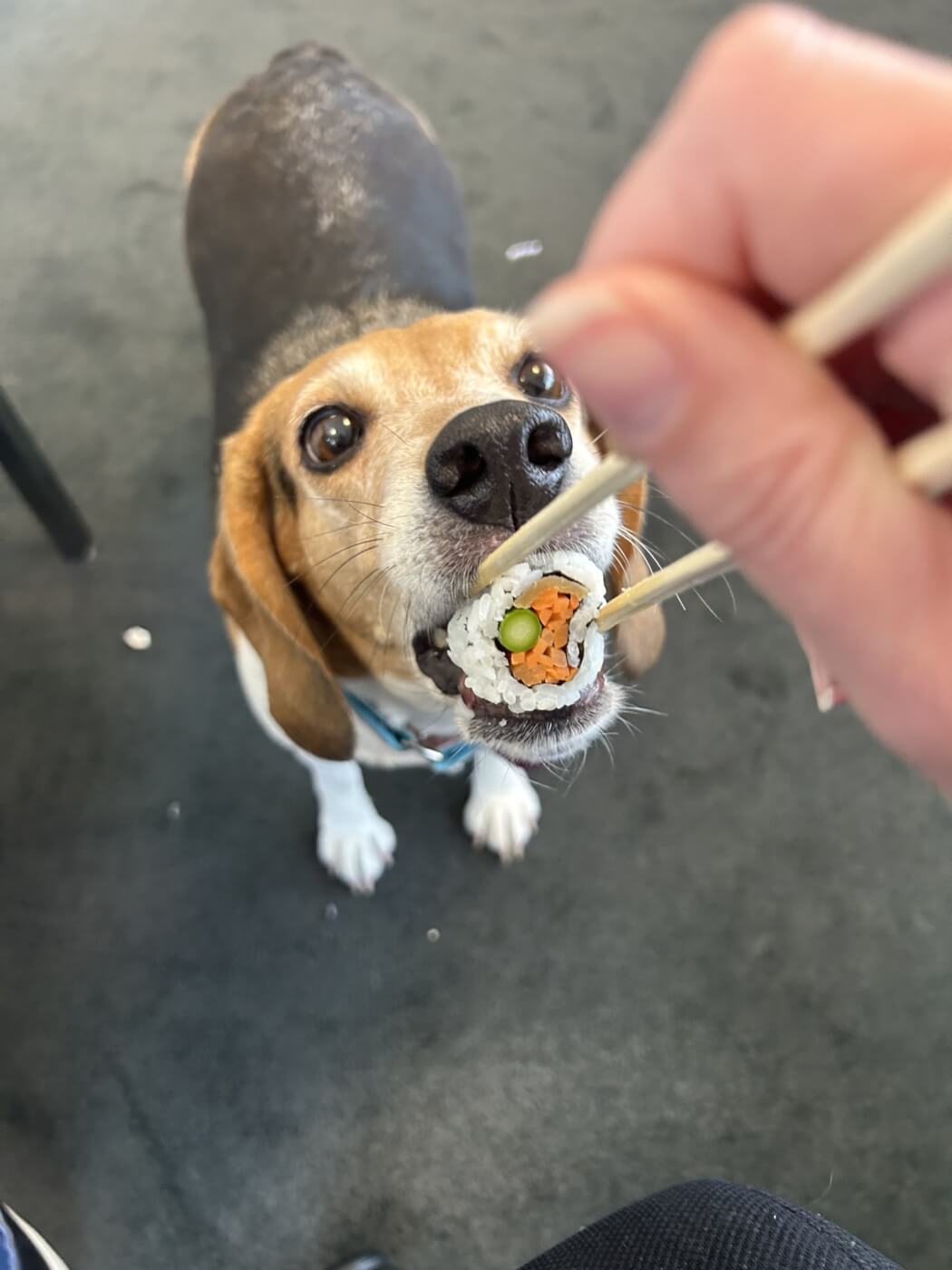 Mabel also enjoys lots of attention and one-on-one time at home.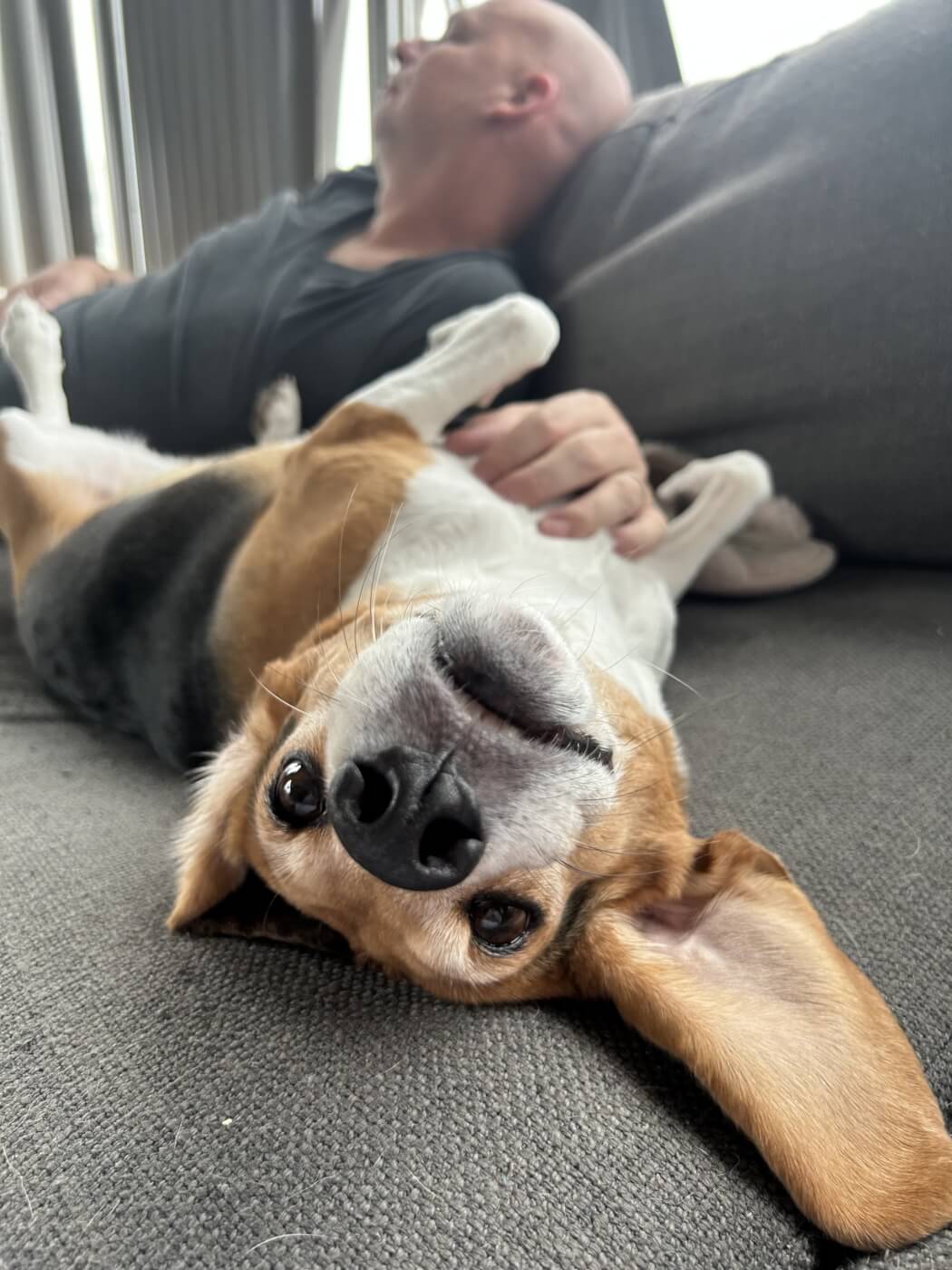 She even accompanies Natalie to PETA's headquarters—the Sam Simon Center in Norfolk, Virginia—where she's showered with affection and healthy treats from other adoring employees.
Here's Mabel at the PETA office again, cheering on our hardworking staff members as they help other individuals just like her: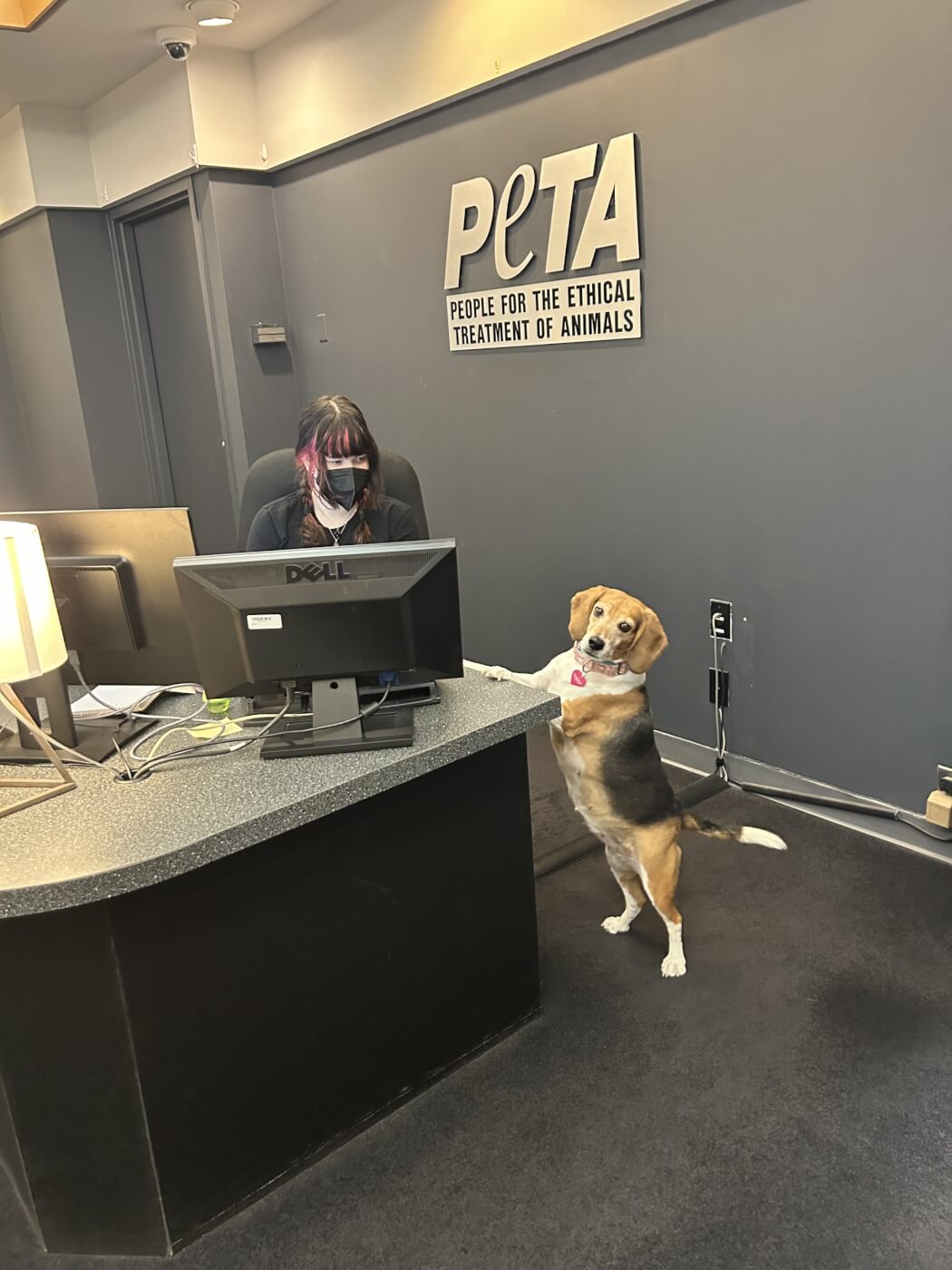 In the safety of a loving home and community, she can now do the things dogs enjoy the most, like going on adventures, making new friends, and of course, getting into mischief.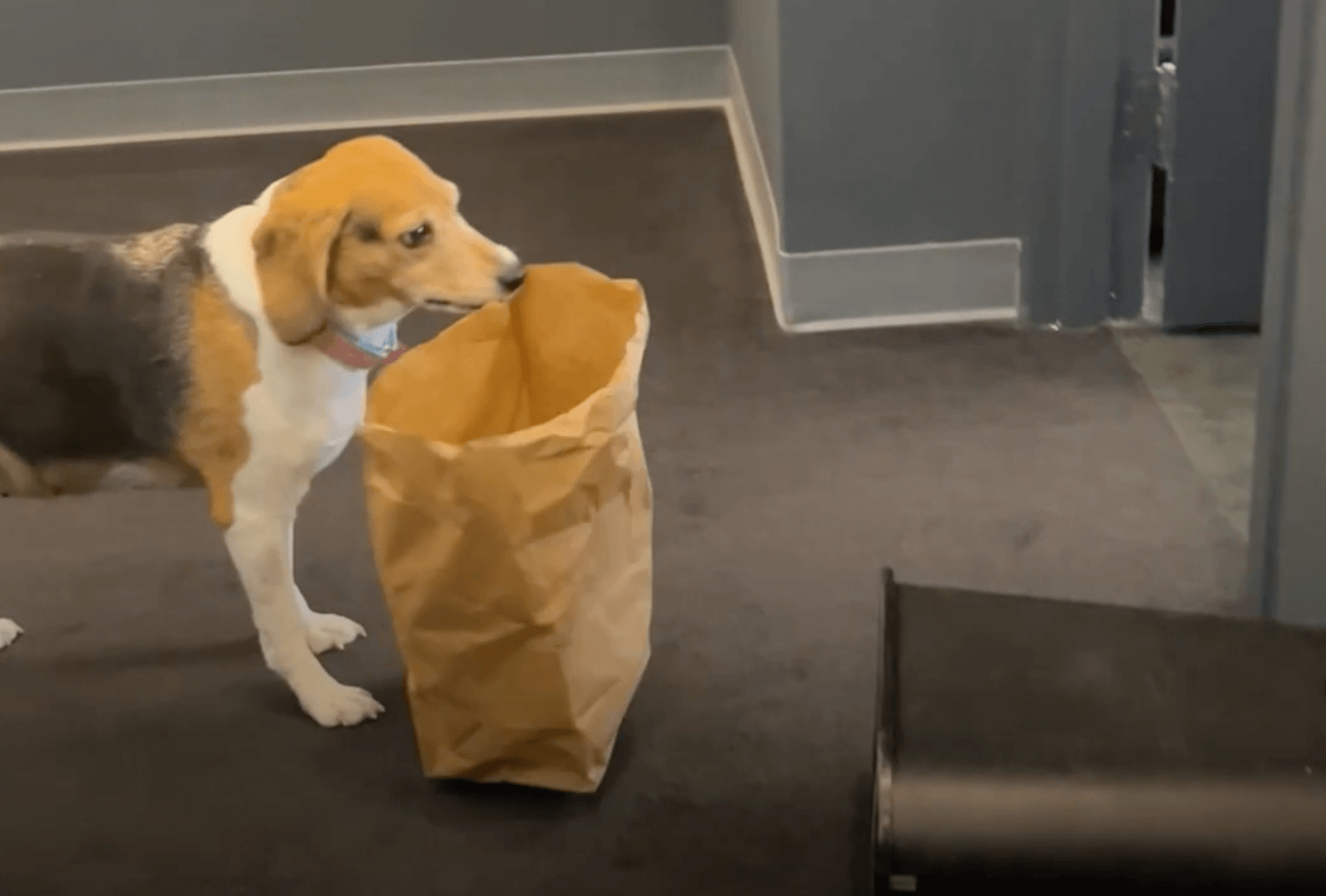 Mabel is treated as every dog should be now that she gets the love, attention, and respect she always deserved.
Mabel's Former Prison Has Closed Down—but You Can Help Other Dogs Like Her 
While we celebrate Mabel's one-year anniversary of freedom from a breeding operation—and the fact that no beagle will suffer there ever again—countless other animals are still confined to laboratory suppliers' cages. They need your help.
Take action for 1,000 monkeys who were allegedly imported illegally to be used in experiments: