"Do you have the cojones to fix your dog?" That's the burning question in new video and radio spots for PETA's "Let's Fix L.A." program starring Los Angeles native George Lopez, in which the actor urges Angelenos to help alleviate the severe crowding in animal shelters by having their dogs and cats spayed or neutered.
The ad comes on the heels of the city's announcement that its six shelters were filled beyond capacity this summer, prompting Mayor Eric Garcetti to issue a public plea to residents to have their animals sterilized and to contact PETA if they need help finding low-cost spay/neuter options in the city.
"The only way to end this crisis is to prevent more animals from being born in the first place, and how do we do that? By spaying and neutering," says Lopez, who has adopted five "incredible" animals from shelters.
Spaying and neutering is also mandated by law in L.A., and George warns residents about fines that they could incur for not having their animals sterilized, saying, "Let's save our money, let's save the animals, and, more importantly, let's fix L.A.!"
All the information and resources that residents need to get their animals spayed or neutered affordably and conveniently are available on our bilingual "Let's Fix L.A." website, PETA.org/FixLA. Every sterilization surgery prevents many generations of animals from being born, meaning that fewer dogs and cats will enter the world only to end up in shelters, starve on the street, or suffer at the hands of humans who abuse or neglect them. It ensures that each individual in shelters right now has a chance at the fulfilling life that he or she deserves.
https://twitter.com/peta/status/948344167465472000
Lopez is part of a growing list of celebrities—including Aislinn Derbez, Dr. Drew Pinsky, Alicia Machado, Marjorie de Sousa, Jesse & Joy, and many others—who've teamed up with PETA and PETA Latino to stress the importance of spaying and neutering.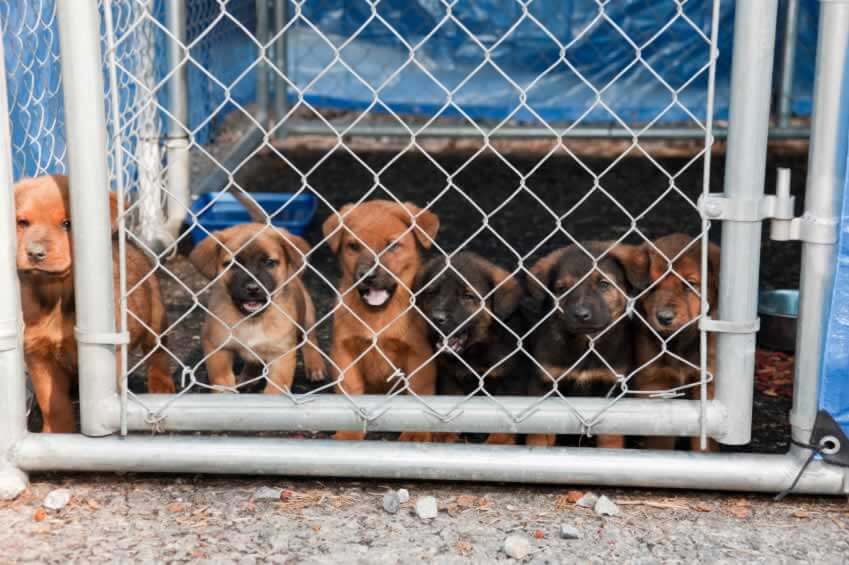 © iStock.com/golfladi
Will you join these stars in helping end animal homelessness?
Let's 'Fix' Animal Homelessness Together
The problem is not just in L.A. The companion animal overpopulation crisis is occurring across the country. On any given day in the United States, there are an estimated 70 million homeless dogs and cats struggling to survive. Homeless dogs and cats on the streets get hit by cars, are vulnerable to attacks by other animals and cruel people, and contract, spread, suffer and die from contagious diseases. By having your animal companions sterilized and always adopting—never buying from pet stores or breeders—you can help save lives. Click the buttons below to do and learn more: