Update: The USDA has fined UW-Madison more than $35,000 for seven separate violations of the Animal Welfare Act, including the incident in which the cat Broc was negligently and severely burned by UW staff during surgery. Broc has "lived" in a cage at UW-Madison for 12 years and is still there.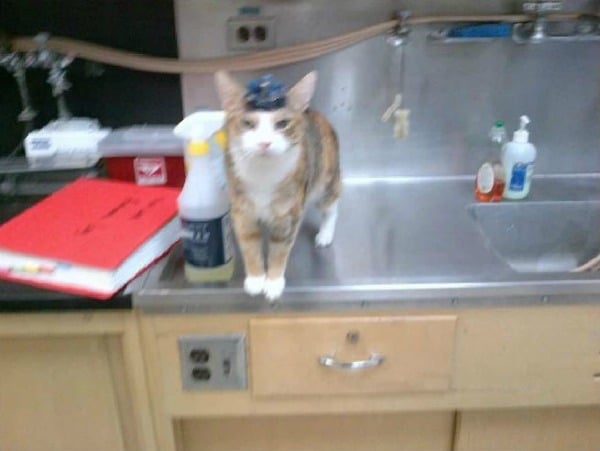 Originally posted March 18, 2013
Following a complaint filed by PETA, the U.S. Department of Agriculture (USDA) has confirmed the group's allegations of the abuse of cats in taxpayer-funded brain experiments at the  University of Wisconsin–Madison (UW), where actor James Cromwell was arrested during a protest last month. The USDA also cited UW for violating federal animal-protection laws by burning a cat named Broc so badly that she required surgery.
In a scathing report just obtained by PETA, a federal inspector found "a pattern of recurring infections" and that all the cats whom PETA profiled in its complaint had been "diagnosed with chronic infections" after having steel posts screwed into open wounds on their heads and metal coils implanted into their eyes.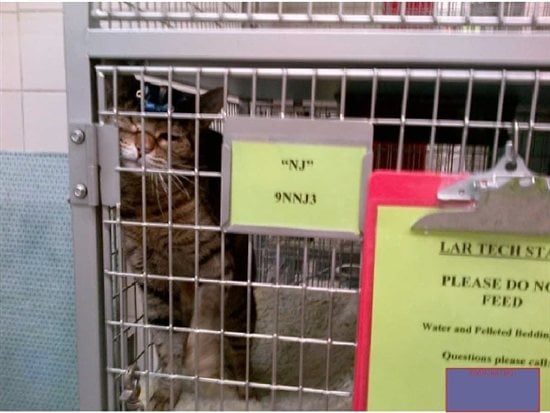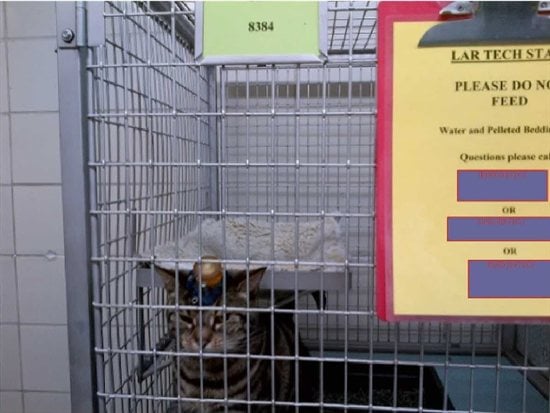 The USDA noted that some cats, including Slinky, have died because of these infections and that one cat named NJ even had to have her eye removed after the metal coil became the site of frequent serious infections.
The government report includes never-before-seen photographs of NJ, Broc, and the five other mutilated cats who are still alive in the laboratory. We now know the faces of the other victims of this laboratory besides Double Trouble.
All these new revelations confirm what PETA has reported publicly: UW tortures animals and has been twisting the truth. Even though they knew it wasn't true, in interviews and statements, UW representatives have repeatedly claimed that the government had not substantiated any of PETA's allegations and that the university hadn't been cited for its abuse of cats. In fact, during the same period in which it was claiming that it had been cleared, UW was trying in vain to appeal the government's citation.
What You Can Do
The cats in UW's labs are suffering miserably, and they don't have time for more evasions, excuses, or deceptive spin. Please urge the University of Wisconsin System Board of Regents to put an immediate halt to these cruel experiments.