Why just wear green when you can be green, by going vegan? For St. Patrick's Day, bodypainted PETA pin-ups hit the streets in Palm Springs, California, and Tucson, Arizona, to say that going vegan is the greenest thing that we can do for the planet as well as the kindest thing that we can do for animals.
Across the pond, Irish beauty Rosanna Davison got in on the fun by posing as a sexy leprechaun in a new ad for PETA U.K.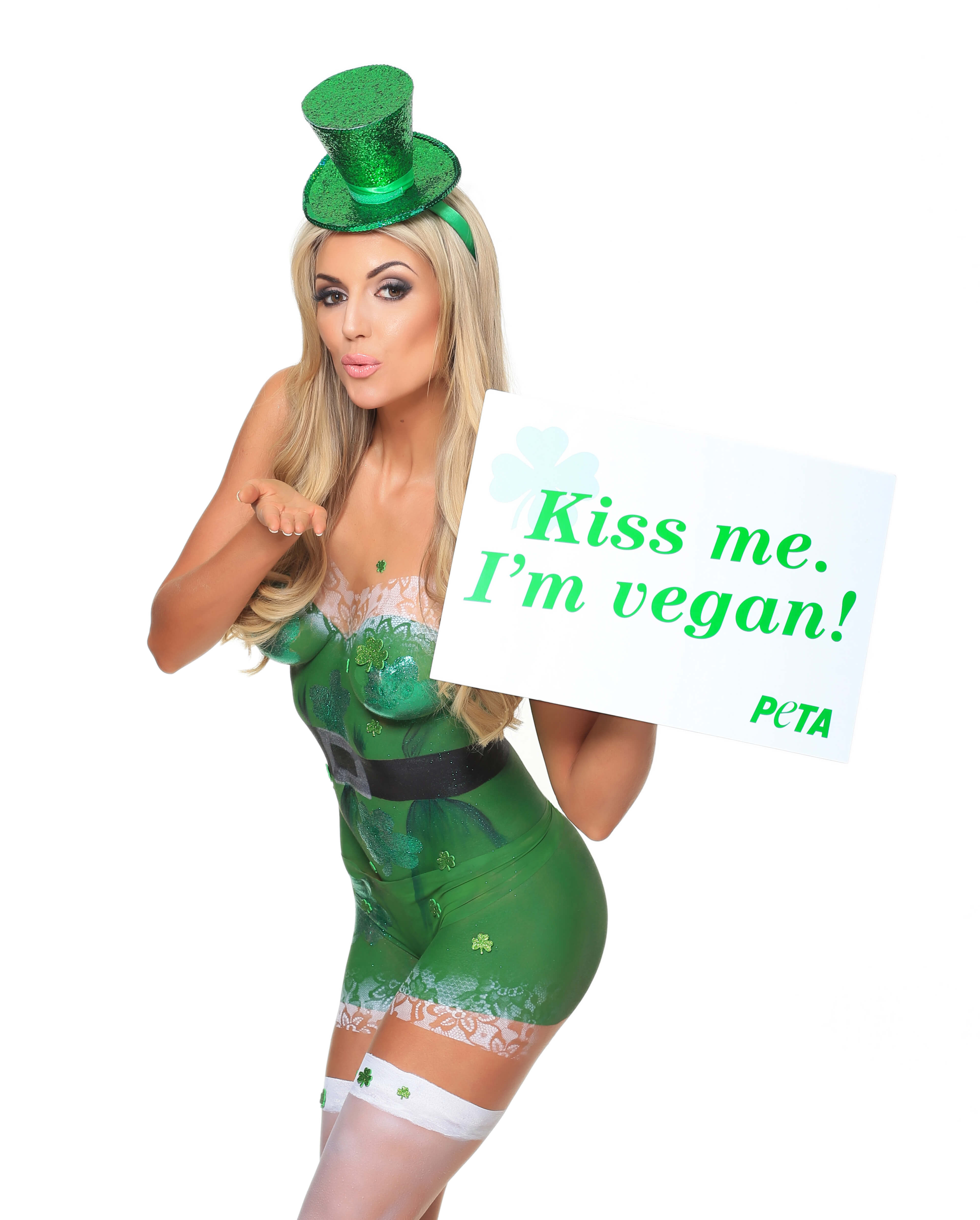 © Marc O'Sullivan
Ready to turn over a new four-leaf clover this St. Paddy's Day? Erin go vegan!