PETA has filed an appeal with the administrator of the U.S. Department of Agriculture (USDA) contending that the agency is violating the Freedom of Information Act (FOIA) by withholding photographs from an inspection of Pi Bioscientific, an antibody producer in Seattle with a chronic history of federal Animal Welfare Act (AWA) violations.
Goats & sheep w painful legs, swollen joints, overgrown hooves at Pi Bioscientific, a lab using animals as living factories to produce antibodies for kits that test for food allergens. Facility had been previously cited. @SandiDoughton https://t.co/VVZ5pdZ8ja via @seattletimes

— Emily Trunnell PhD (@ERoseEngland) April 23, 2018
Nearly one year after we submitted a FOIA request for the photographs taken by the USDA in March 2016, the agency responded by saying that it wouldn't hand over any photos—or even acknowledge whether they exist—because doing so might cause "embarrassment." No, seriously.
The USDA's own inspection guide mandates that the agency take photos of violations that have an immediate impact on an animal's well-being—and during that time period, Pi Bioscientific was cited for failing to provide dozens of goats who suffered from emaciation, diarrhea, lameness, overgrown hooves, and/or upper respiratory disease with adequate care.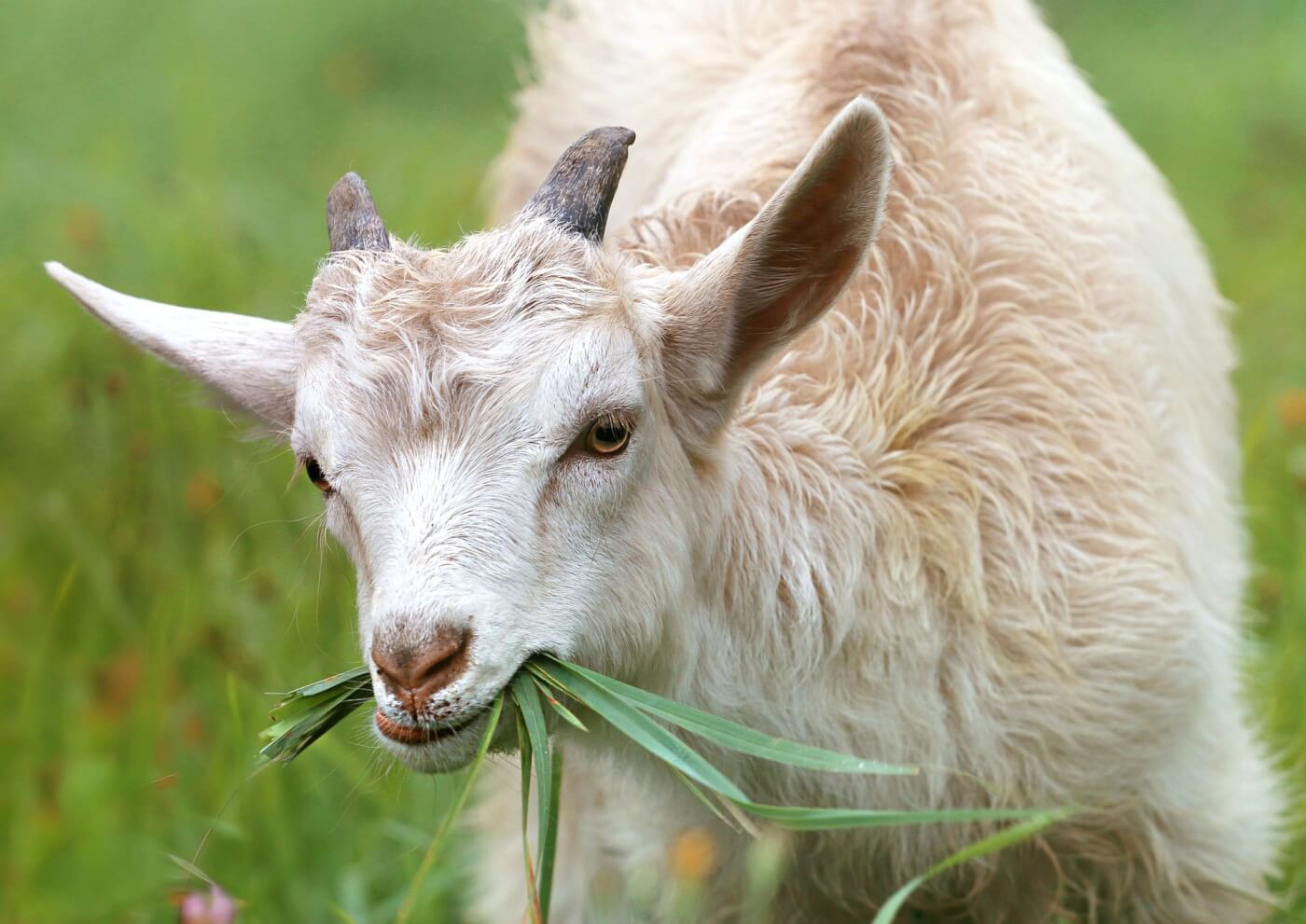 Any laboratory that leaves goats to suffer from severe medical problems should be not only embarrassed but also downright ashamed. The USDA should be punishing animal abusers, not protecting them from public scrutiny, and PETA will keep fighting for access to these photos and other pieces of vital information.
Since the missing photographs were presumably taken, Pi Bioscientific has continued to violate the AWA. According to a March 2018 inspection report, among other violations, it was cited for failing to provide at least eight suffering goats and sheep with veterinary care.
The antibodies produced and sold by Pi Bioscientific could be produced using methods that don't involve live animals. PETA scientists are working to replace the use of animals with superior, cruelty-free methods.
~One-third of #antibodies made in labs using animals don't actually do what they're supposed to: namely, stick to very specific molecules. This problem, like many others that @PETA scientists are addressing, can be solved by switching to non-animal methods https://t.co/wJfjyZHfCL

— Emily Trunnell PhD (@ERoseEngland) March 15, 2018
PETA has been challenging the USDA's lack of transparency ever since the agency removed thousands of inspection reports from its website. We have published many of the scrubbed documents, filed a lawsuit against the agency over the blackout, and more.
---
Learn more about PETA's lawsuit against the USDA on The PETA Podcast:
Listen to more episodes on iTunes and Spotify! Subscribe for new episodes.
---
What You Can Do
While the USDA is busy concealing information that's crucial to PETA's efforts to ensure that the agency actually does its job, the U.S. Food and Drug Administration (FDA) currently requires companies that sell drugs and other pharmaceutical products to first test their products using archaic and unreliable animal tests. Click the buttons below to urge both agencies to stop hurting animals: