Everyone needs a day off, especially elephants who spend their lives performing mindless tricks in circuses. Elephants Betty and Bo recently got several days off from performing in Michigan after PETA tipped off local officials to their reactive tuberculosis (TB) tests.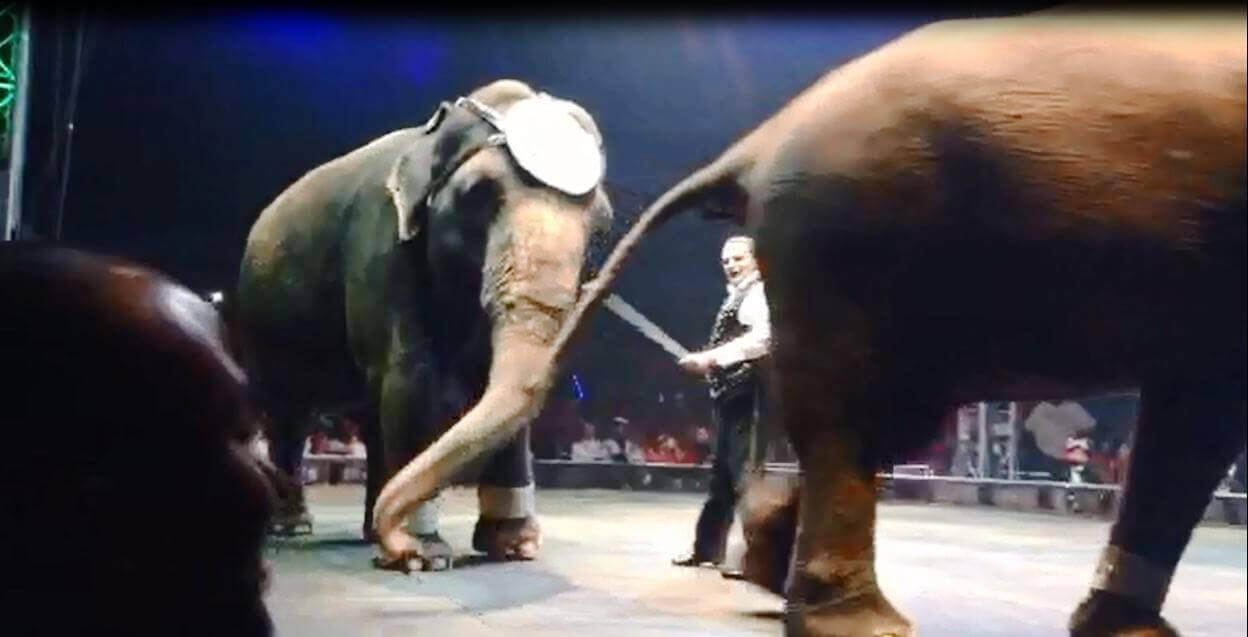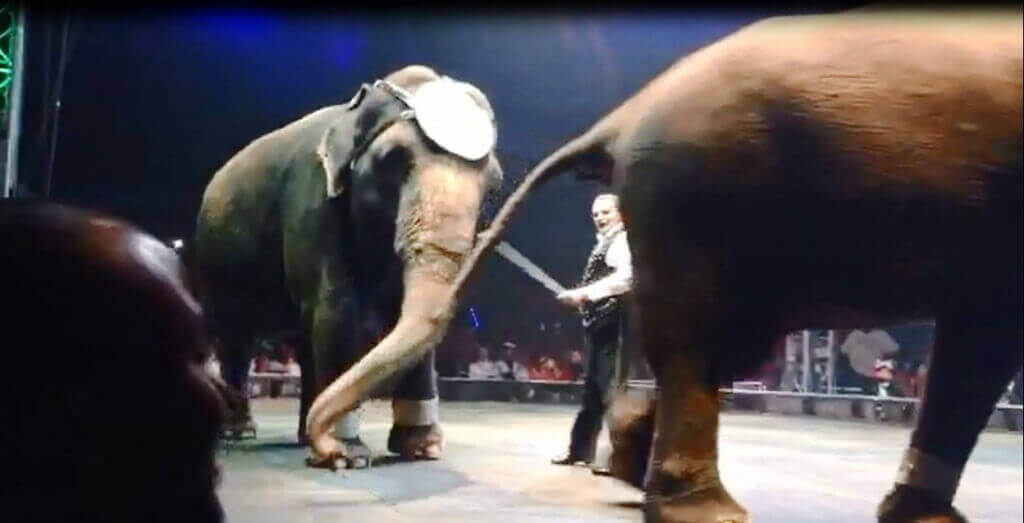 A reactive TB test means that it's likely the animal in question is carrying the disease and could develop an active infection. But notorious exhibitor Larry Carden of UniverSoul Circus has been carting Betty and Bo all over the country, despite their reactive test results.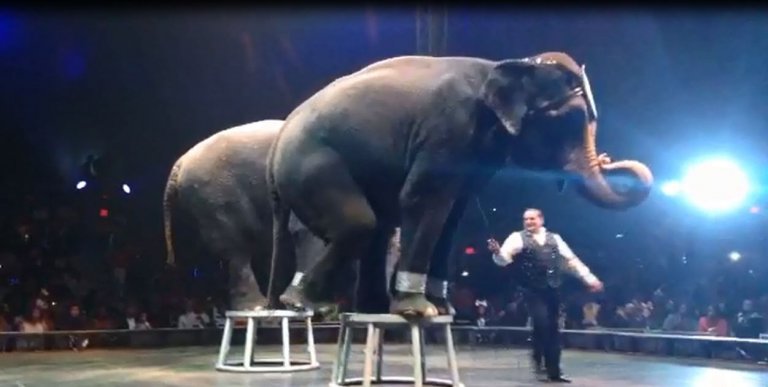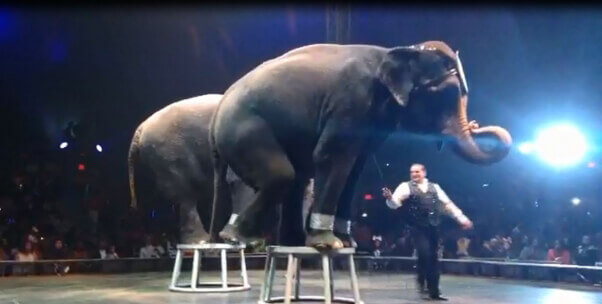 In the U.S., it's estimated that a staggering 18 percent of Asian elephants—the species currently used by UniverSoul – are TB carriers. Elephants carry the same strain of TB that humans carry, and Betty and Bo could infect arena workers, circus staff, and circusgoers, even without physical contact.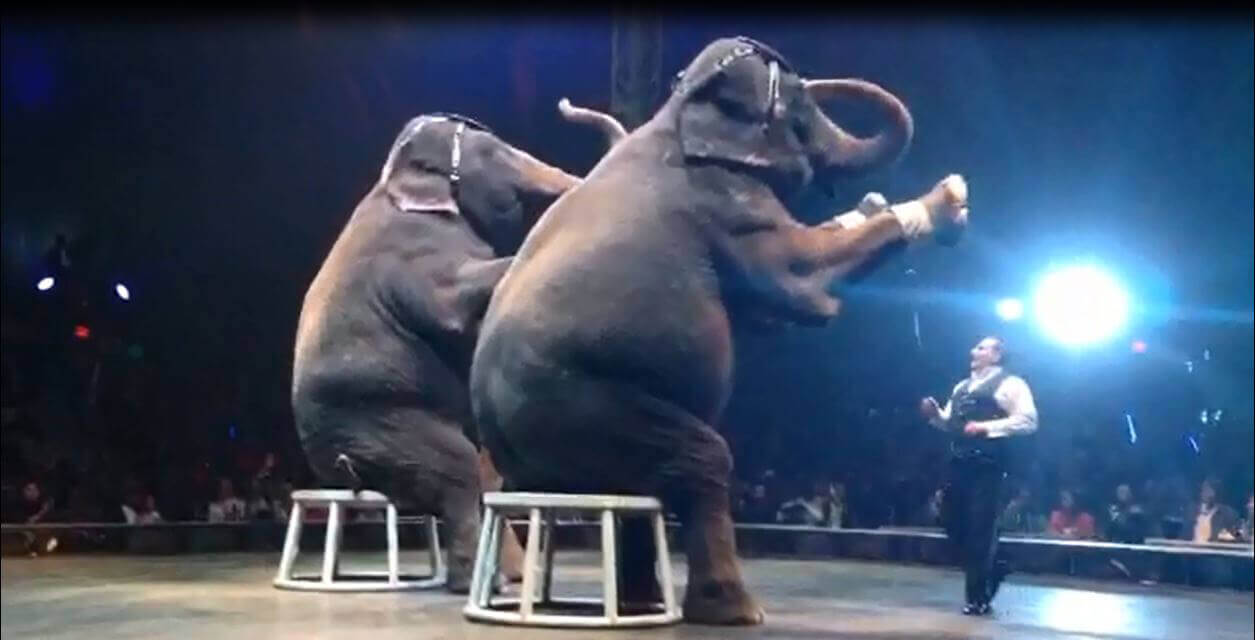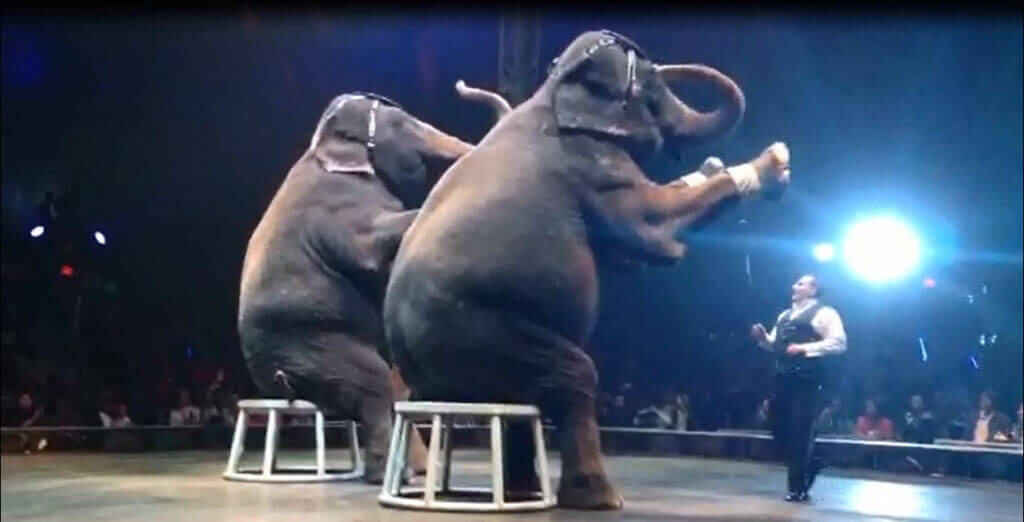 Michigan isn't the first place to deny Betty and Bo entry as a result of their reactive tests. Dallas did the same thing earlier this month, and Wisconsin blocked them in 2012. But these elephants need more than just a day off from the circus—they need to be retired.
What You Can Do
Elephants are socially complex and sensitive animals, yet at circuses, they are chained, beaten, and forced to perform unnatural and painful tricks under the constant threat of punishment. The stressful conditions make the animals even more susceptible to TB and put more people and animals at risk.
Elephants don't belong in circuses, and neither does any other animal.