Breaking news: After a long search, PETA has located the missing chimpanzee Tonka, who appeared in films such as George of the Jungle and Buddy. PETA previously rescued eight other chimpanzees from the former Missouri Primate Foundation, and they're now thriving in spacious sanctuaries. Tonka would be the 20th chimpanzee PETA has rescued from roadside zoos and private owners since 2013.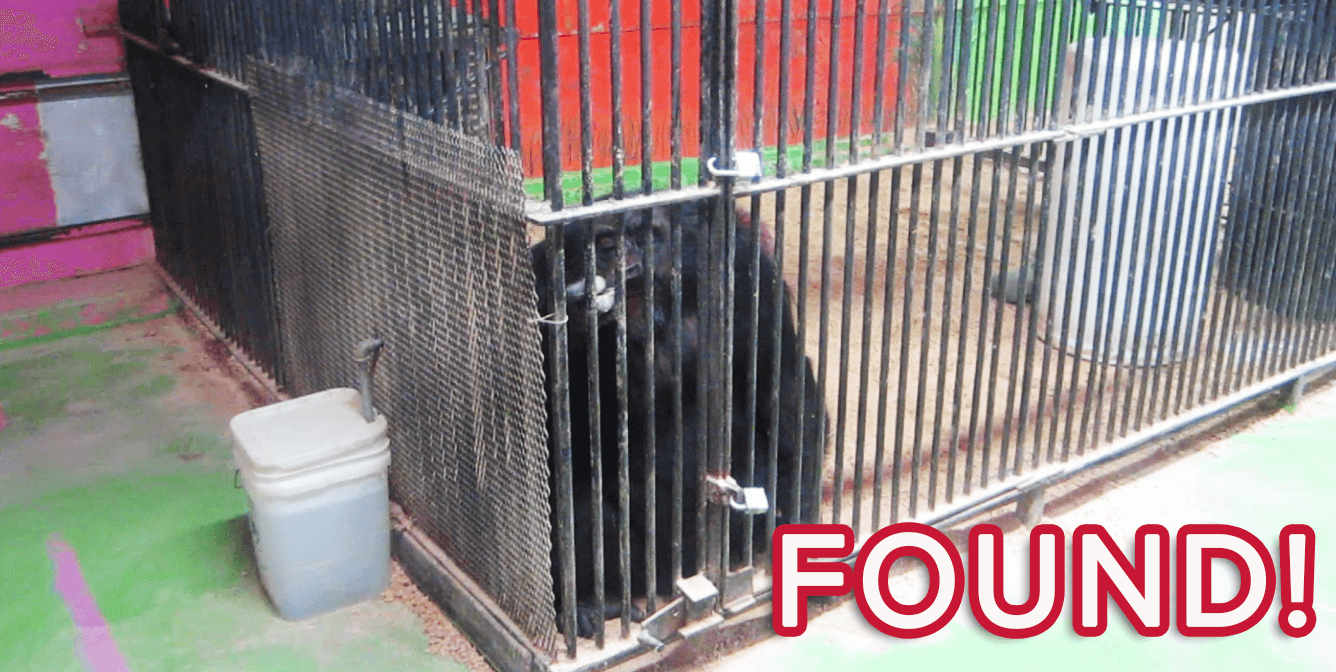 How Did PETA Find Tonka?
After receiving a recording of a recent phone call in which exotic-animal broker Tonia Haddix—Tonka's owner, who claimed last year that he had "died"—asserted that Tonka was still alive but would be euthanized on June 2, PETA obtained an emergency temporary restraining order preventing Haddix from euthanizing Tonka or removing him from her property. This allows PETA to arrange for an independent expert veterinarian to assess Tonka's health. If he's healthy enough to travel, PETA will facilitate his transport to an accredited facility, where he can get the care he desperately needs.
Last year, a court ordered Haddix to release Tonka, but she instead falsely and perjuriously claimed under oath that he had died prior to the transfer. An additional hearing in this matter is scheduled for June 15, at which time Haddix will have the opportunity to present her case and at which point her perjury and contempt of court will be addressed by officials.
Previously, actor Alan Cumming, who starred in the film Buddy alongside Tonka, spoke out on the chimpanzee's behalf and doubled the reward that PETA had offered for information leading to Tonka's recovery.
PETA will provide updates with more information as this matter unfolds.
What You Can Do for Other Chimpanzees Exploited for Entertainment
For decades, Hallmark Cards has been profiting from clownish images of chimpanzees featured on several of its greeting cards. It's been years since the last Hallmark photo shoot, and chimpanzees aren't being used in Hollywood anymore. PETA is asking Hallmark to keep up with the times and stop selling these offensive cards. You can join our call: