Charlize Theron and Tom Hardy tear up the screen in Mad Max: Fury Road, which hit U.S. theaters today. These on-screen heroes are also real-life heroes for animals.
Charlize blew the lid off the cruel dog-breeding industry by narrating PETA's hard-hitting puppy-mill investigation video.
And tough-guy Tom recently showed his soft side by starring in a PETA ad with his rescued canine companion, Woodstock, urging everyone to adopt animals from shelters.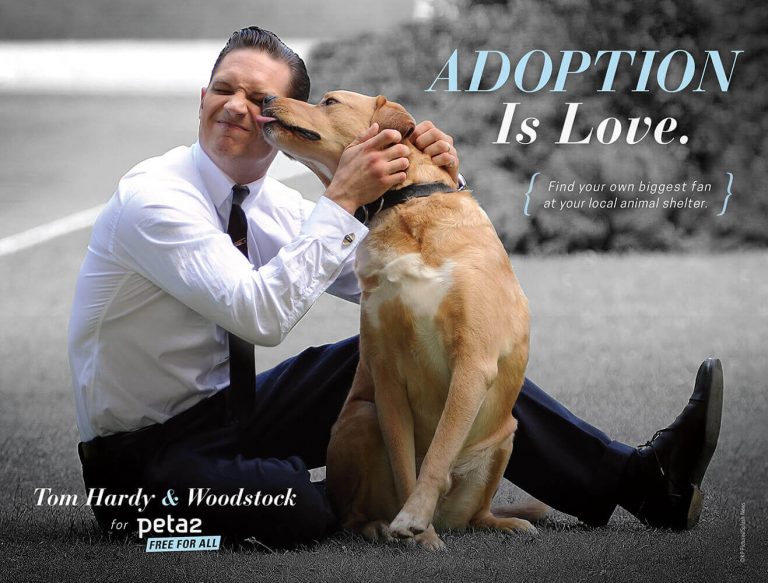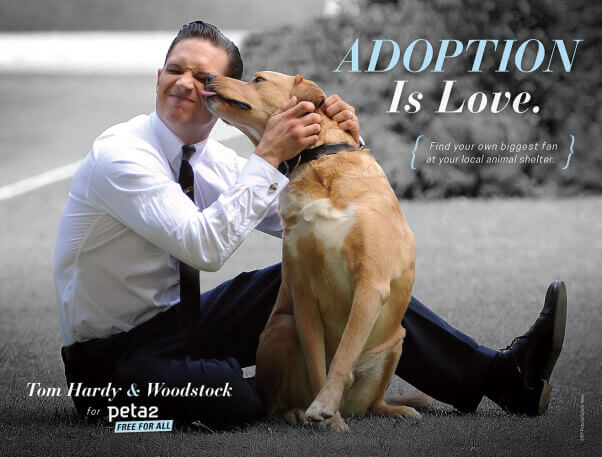 Congratulations to Charlize and Tom on what promises to be one of the biggest movie blockbusters of the year! Dogs are lucky to have these heroes defending them.