Tom Hardy is known for playing tough guys. Since he made his television debut in the HBO miniseries Band of Brothers and starred in films such as Inception, The Dark Knight Rises, and Mad Max: Fury Road, Tom has been the object of affection for countless fans. But his biggest and most loyal fan is his rescued pup, Woodstock. Like his character, Bob, in The Drop, Tom has a tough exterior but a soft spot for animals. He met Woodstock while filming Lawless in 2011 when he saw the homeless canine wandering the streets. It was love at first sight.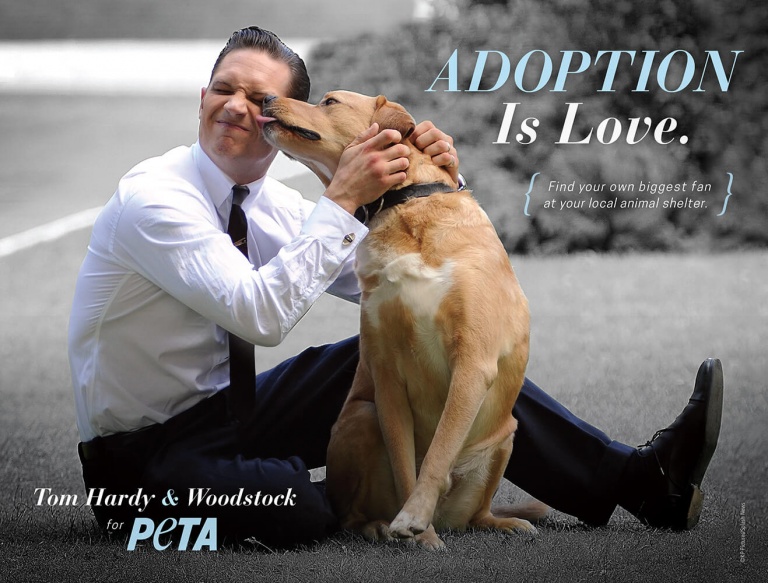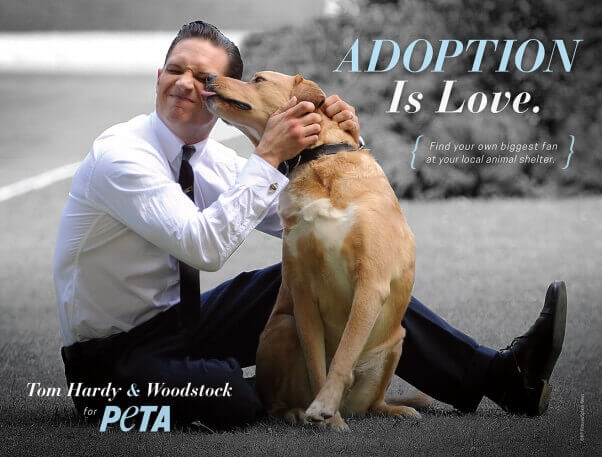 Tom happily returns the love and companionship he receives from Woodstock, and he's well-known for his genuine affection for dogs. In fact, he's so dedicated to animal rescue that he joined PETA to share the important message of animal adoption in an adorable ad highlighting the love people find when welcoming a shelter animal into their homes—and hearts.
Are you ready to add a companion animal to your family? If so, be sure to adopt! Every time an animal is purchased from a pet store or a breeder, an animal in a shelter loses an opportunity to find a loving home. Head over to your local animal shelter, where you're sure to find many eager animals of all breeds, shapes, sizes, and ages who'd love to become a member of your family.