What is it about Brock that makes him so easy to pass over? First, he was given up by his original family because they just plain had too many cats. (PETA worked with them to get the parents spayed and neutered and to find homes for the kittens.) Then Brock was left behind when his brother, Gator, found a home through a PETA adoption event hosted by a local bike shop.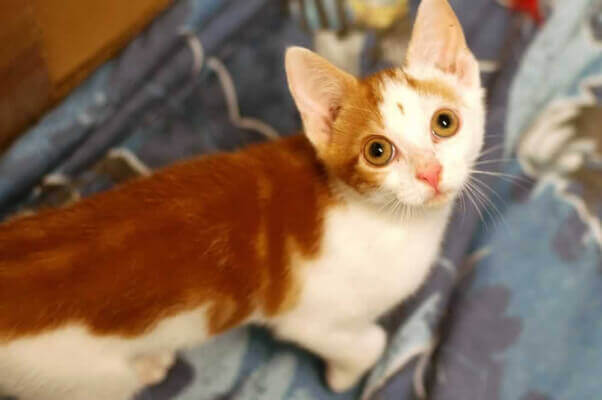 In the ensuing weeks, two more litters of kittens came in. Once again, Brock watched as they all got adopted except for him.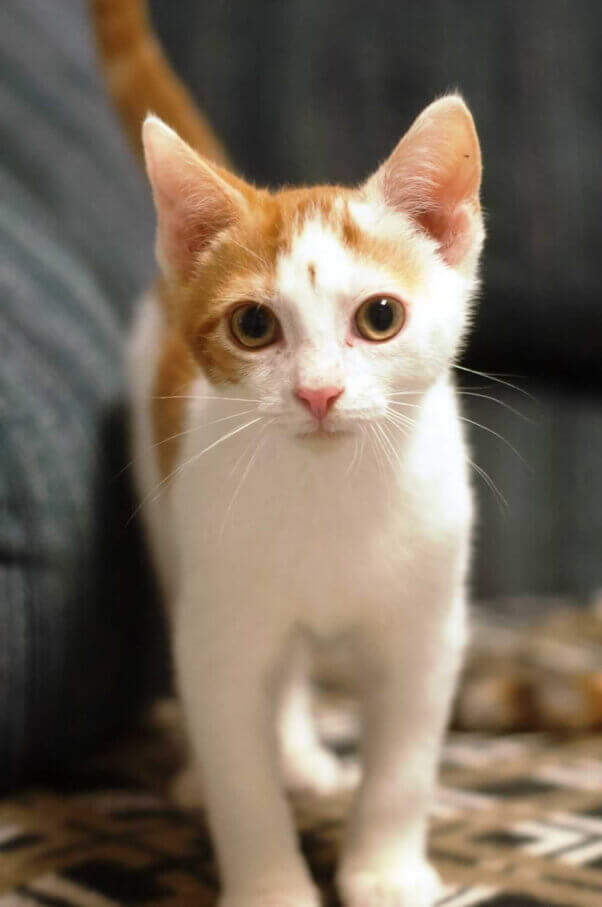 Now, Brock and Murdoch, the kitten with the broken leg (now healed) we told you about earlier this month, are the only kittens left at PETA's Sam Simon Center in Norfolk, Virginia. Will Brock once again be the perennial bridesmaid left holding the "maybe next time" bouquet?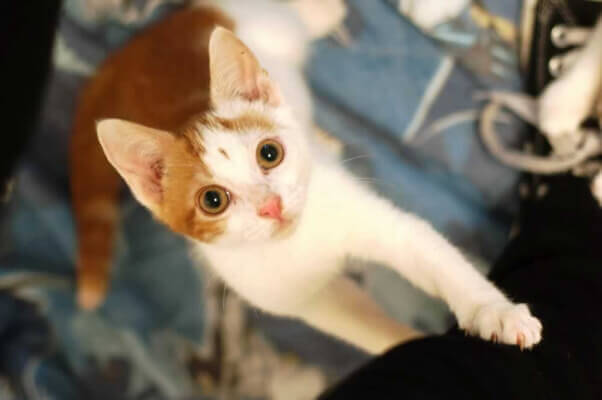 We just can't figure it out: The 4-month-old kitten is as cute as can be. Oh, sure, he was a little shy at first, but with lots of socialization with both humans and kittens, he's come out of his shell. He and Murdoch love to play with interactive "fishing pole"–style toys and chase around their bouncy green ball that flashes when batted. They enjoy having their tummies rubbed and cuddling on their cat tree once they're all tuckered out from playing. Oh, and check out the cool lightning bolt (reminiscent of Harry Potter) on Brock's forehead.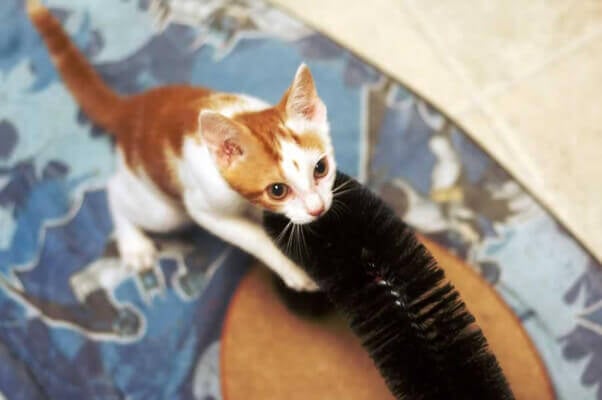 If you'd like to make sure that Brock doesn't have to buy yet another taffeta tea-length dress he'll never wear again, e-mail [email protected] to find out how you can give him his "happily ever after" ending.