Texas A&M University (TAMU) animal tormentor Peter P. Nghiem received a special surprise from PETA when we mailed him 30,000 postcards and petitions signed by compassionate PETA supporters demanding that he shut down his cruel dog laboratory.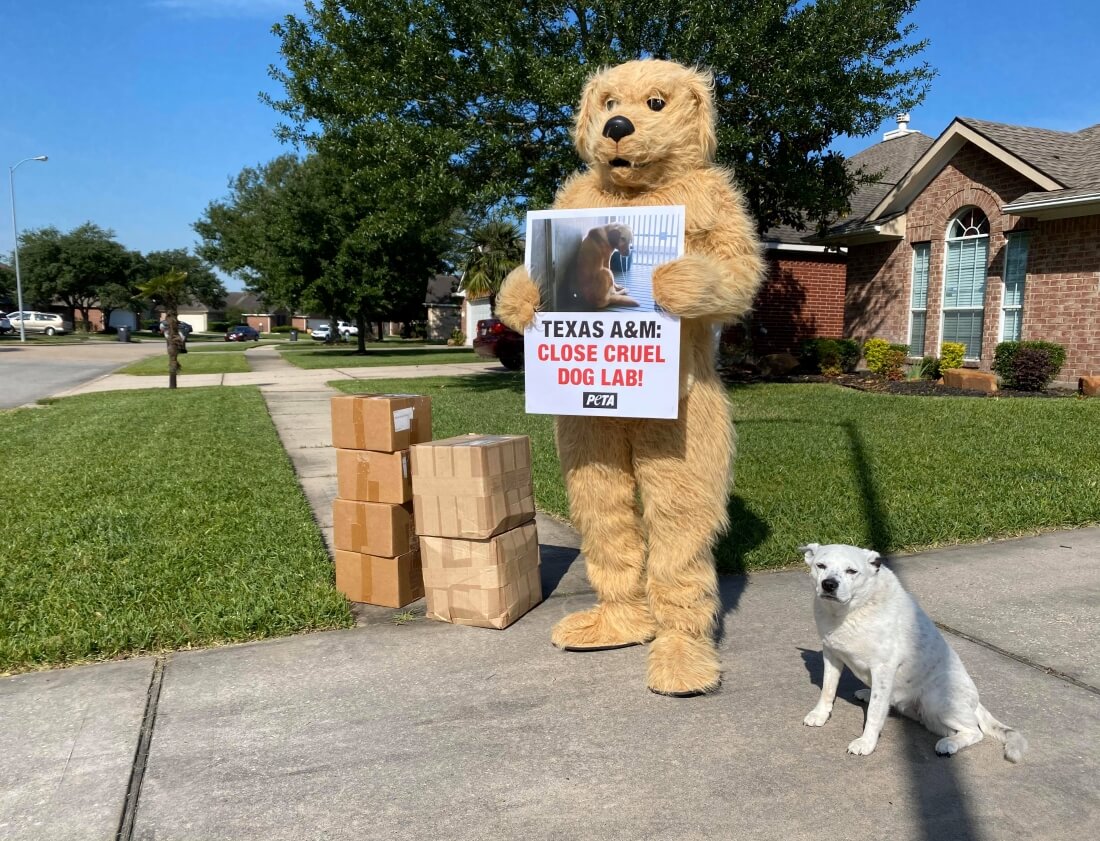 Nghiem, an underling of notorious experimenter Joe Kornegay and an associate professor at TAMU's College of Veterinary Medicine, took over as the new "king of pain" at the school's muscular dystrophy (MD) dog laboratory after Kornegay retired.
He took the helm of Kornegay's program following a nearly 40-year failure to produce a single treatment that reverses symptoms of MD in humans, despite intentionally crippling and killing hundreds of dogs who have endured almost unimaginable pain in useless experiments.
Video footage shows that the painfully thin dogs in this laboratory were caged, sometimes alone, in barren metal cells and struggled to swallow thin gruel—the only food they could eat, given how easily they could choke. Long ropes of saliva hung from the mouths of those whose jaw muscles had weakened. Even balancing was difficult. Dogs with this condition are also at great risk for developing pneumonia, because they can easily inhale liquid into their lungs.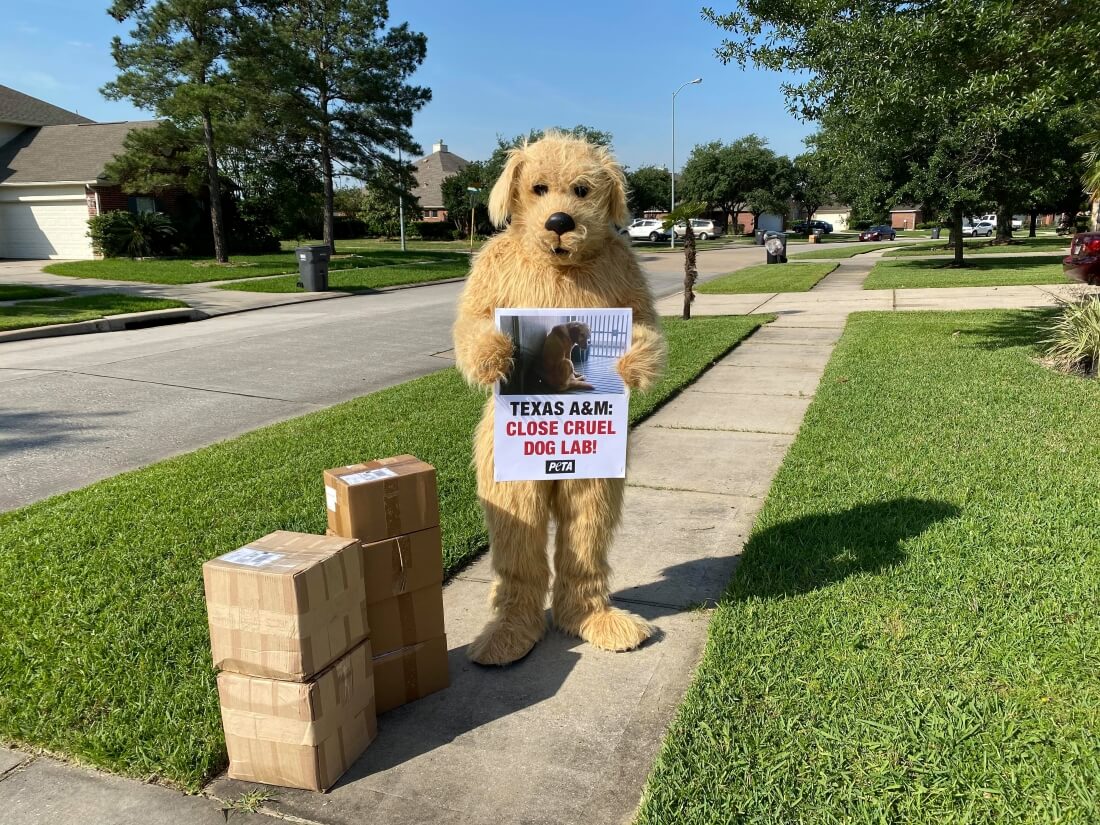 Following two and a half years of intense pressure from PETA, 500 physicians, scientists, celebrities, MD patients, and hundreds of thousands of activists, the canine MD laboratory has stopped breeding dogs to develop the crippling disease. But we must keep up our determined activism until the dogs who still remain in the lab are released into good homes.
Join the 30,000 who wrote—and the hundreds of thousands of other concerned people who have e-mailed and called—in demanding that TAMU shut down its cruel dog lab.
It's too late to help dogs like Peony, Jelly, Rex, Buckley, and Danica, but we can take action to ensure that no more dogs are tormented and killed at the university. Click below to urge Nghiem to close the dog laboratory, release all dogs for adoption into good homes, and redirect resources into humane and effective research methods: