It seems as if Stella McCartney's faux-snakeskin bikini put a big smile on Gwyneth Paltrow's face and a whole lot of pep in her step.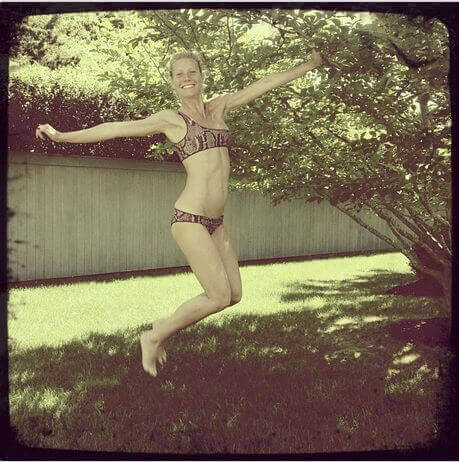 The cruelty-free British Designer of the Year snapped this playful portrait of her friend, who proves that it's easy to have a killer look without having to kill. In other celebrity news:
•    According to The Atlantic, the fanfare over Blackfish and the resulting disdain for SeaWorld prompted Pixar to rewrite the ending of the new film Finding Dory. The filmmakers met with Blackfish director Gabriela Cowperthwaite and decided that the Finding Dory characters would not end up at a marine-animal park as they did in the original script.
•    Perhaps it's no coincidence, then, that SeaWorld's attendance is down.
•    And the author of The Atlantic article cites numerous other victories for animals who are often abused by the entertainment industry, including Adrien Brody's powerful PETA public service announcement, "98% Human," which won an award at Cannes.
https://www.youtube.com/watch?v=McD0dKuj5mA
•    TV show Killer Karaoke is moving forward without Steve-O as its host after he decided not to participate in anything involving cruelty to animals. The show often uses live animals in its contestant stunts, including having people immerse themselves in a tank of ice-cold water and dumping a bucket of snakes inside. "I believe the only reason for me not being the host in future seasons is because I'm unwilling to participate in what I perceive to be animal cruelty," Steve-O said. Hats off to our longtime friend for taking a stand for animals!
•    On Twitter, the stars were asking everyone to adopt instead of buy and to eat vegan as well as getting pumped about posing for PETA.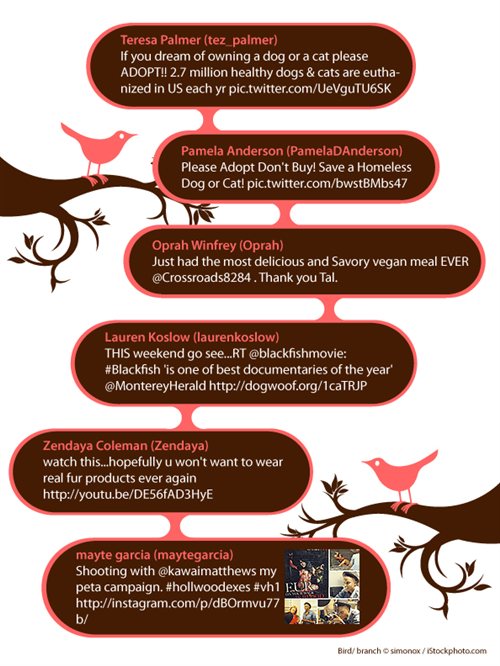 •    And animals lost a dear friend this past week in Karen Black, a PETA supporter and prolific actor who entertained audiences for half a century—and never did it wearing animal fur. Thank you for standing up for animals, Karen. You are loved and missed.