The box-office buzz this weekend is all about Blackfish. The critically acclaimed "mesmerizing psychological thriller" chronicles the true story of SeaWorld's frustrated orca Tilikum and the circumstances surrounding the deaths of the three people he has killed since being stolen from his ocean home and family and forced to live in a concrete tank.
PETA is proud to support filmmaker Gabriela Cowperthwaite's eye-opening documentary and was lucky to grab this exclusive interview with her.
Celebrities have been tweeting their excitement over the opening: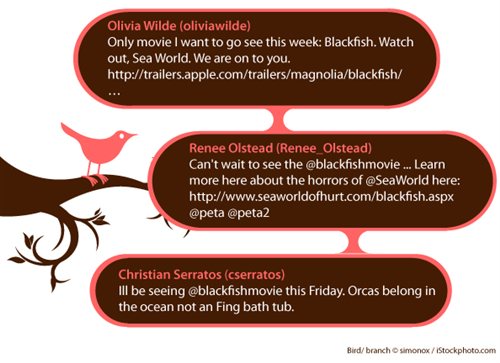 Click here to get Blackfish show times near you. 
Elsewhere on Twitter, stars were rescuing dogs, wearing pleather, and saving cows from slaughter: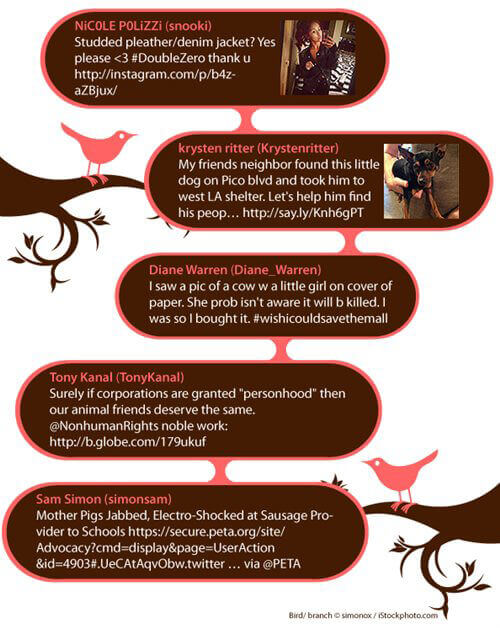 In other celebrity news: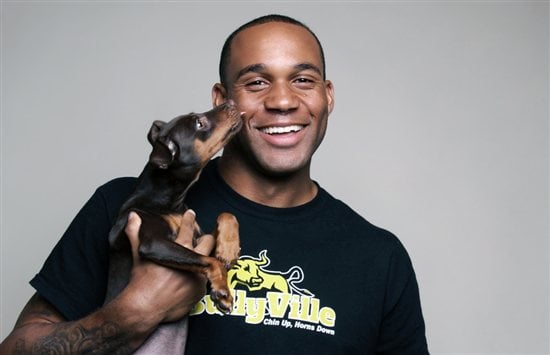 © Michael Letterlough Jr.
Want more Bret? Do I even have to ask? Click here to see him in the buff. 
To keep up with what all your favorite stars are doing for animals, follow @PETA on Twitter.