As the COVID-19 pandemic unfolds, Starbucks has reportedly closed some stores and removed chairs from others. While we're all for social distancing and helping to curb the spread of the coronavirus, we can't help but wonder: Why can't the chain make "proactive decisions" about its vegan milk upcharge, too?
If Starbucks were as concerned about the climate crisis as it is about the coronavirus pandemic, cows, humans, and our entire planet would be a lot better off.
The chain shouldn't stop at removing chairs—it should remove its added charge for dairy-free milk, too. For the stores that've closed, we hope they'll reopen with free soy, almond, and coconut milk.
By charging customers extra for helping to save cows and the planet, Starbucks isn't just snubbing the fight against climate change—it's profiting off of it.
This is why we're urging the coffee chain to commit to offering free vegan milk like it has committed to limiting the spread of the novel coronavirus, and we hope you'll join us. Click on the links below to tweet Starbucks:
Urge your friends on Facebook to wake up and smell the coffee, too:
Starbucks admits that cow's milk is its biggest source of carbon dioxide emissions, yet it's still charging up to 80 cents more for lattes made with soy, coconut, or almond milk rather than dairy. Click on the link below to urge Starbucks to do something that'll actually help reduce its carbon footprint:
If the coffee chain is really serious about combatting climate change, it should walk the walk and drop the vegan surcharge immediately. Take a few seconds to tell it so: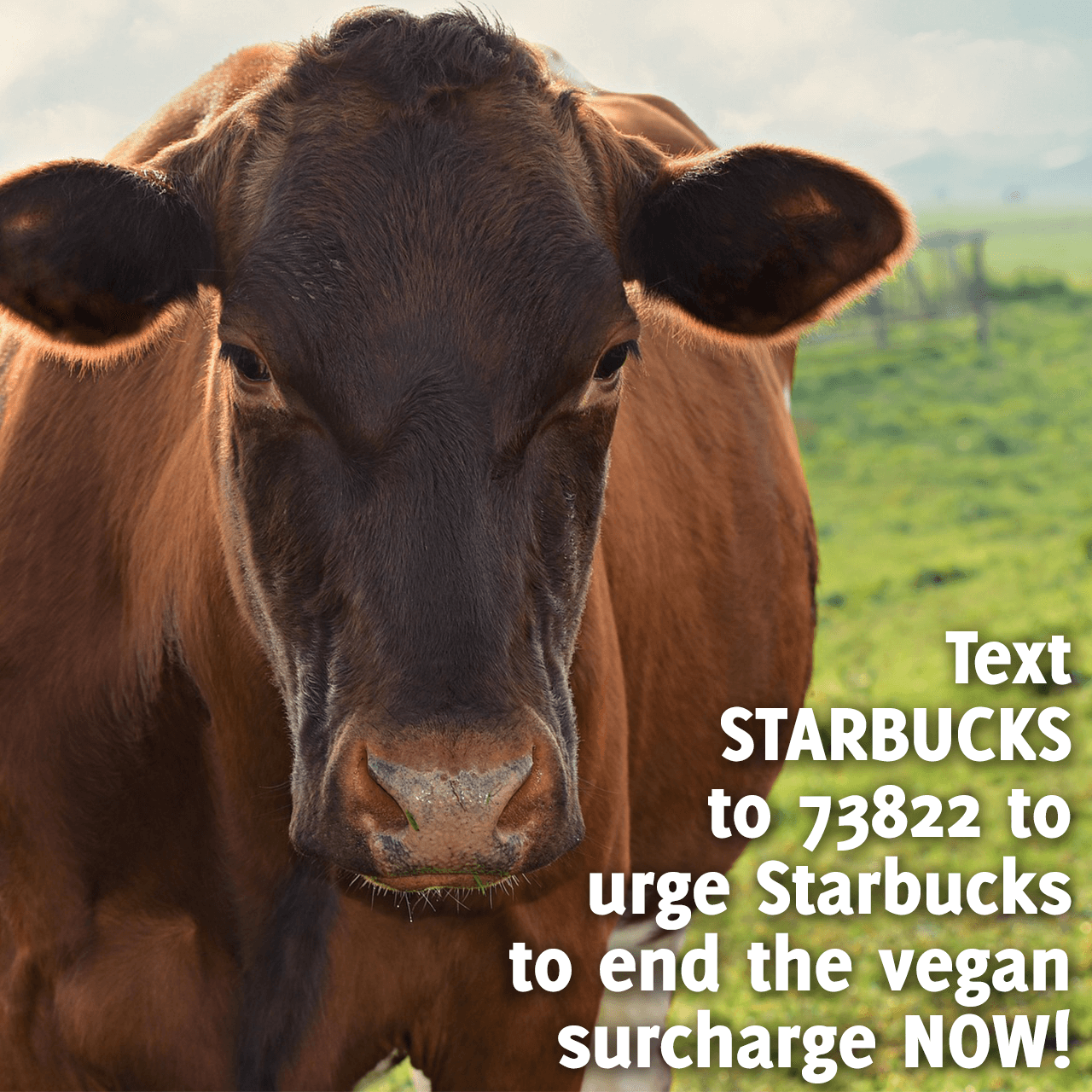 And if you do go to a Starbucks, don't forget to use your cup to speak out for animals when the barista asks for your name!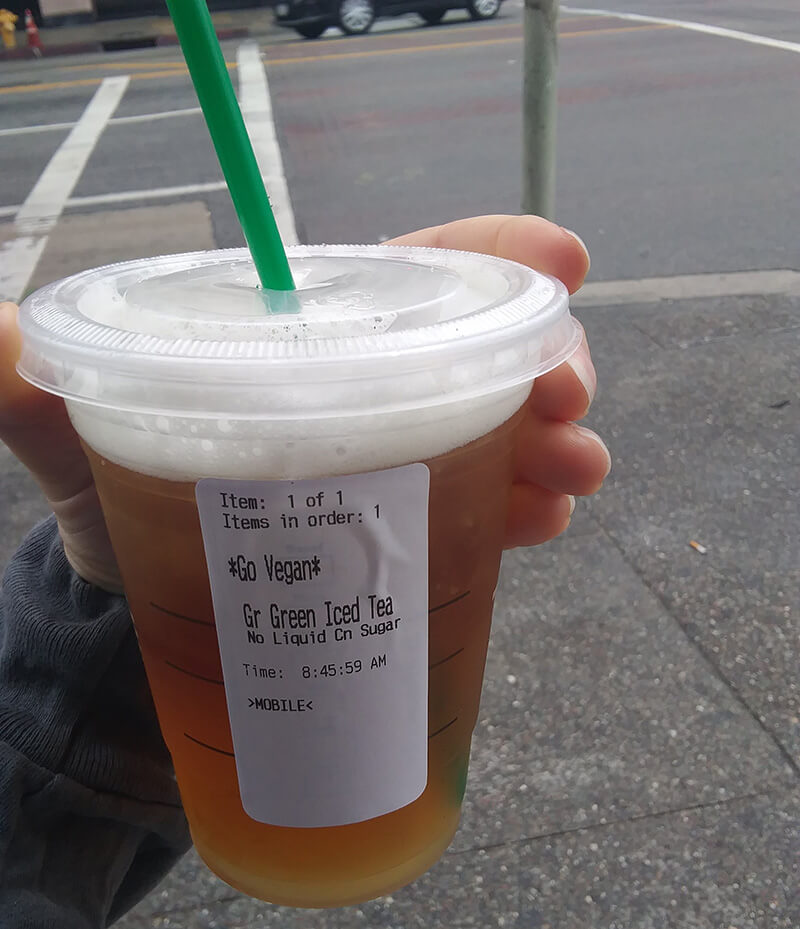 Remember: Cows are like us—they develop friendships over time and sometimes hold grudges against other cows who treat them badly. They even mourn the deaths of those they love and don't like to be separated from them. They don't want to be exploited or killed for milk any more than any of us want to die of coronavirus. A massive chain such as Starbucks can afford to offer vegan milk without tacking on a surcharge—it has the opportunity to encourage customers to make healthier, more compassionate choices. Starbucks doesn't need more bucks—it needs to live up to its claims of being a leader in sustainability. In the meantime, try RISE Brewing Co. for oat milk lattes delivered right to your door and Laird Superfood for nutrient-dense creamers in flavors such as pumpkin spice, vanilla, and chocolate mint!