Update: March 31, 2020
With toilet paper in short supply because of the coronavirus crisis, PETA is here to save your butt with squares to spare. For a limited time, every order over $25 from the PETA Shop comes with one free roll, each sheet printed with the lifesaving message "Wipe Out Animal-Borne Illness: Go Vegan."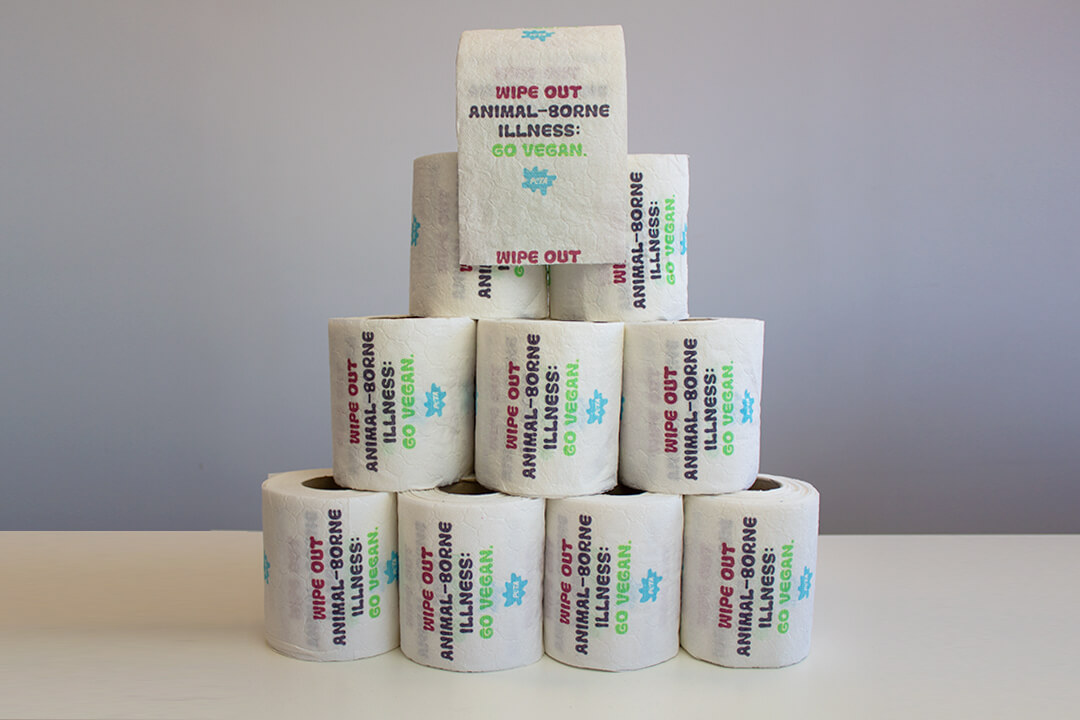 Get to the bottom of the issue with PETA's tissue, which points out the link between animal-borne pathogens and a taste for animal flesh. At first flush, our toilet paper reminds users that the only reliable way to prevent future pandemics is to avoid meat like the plague.
Originally published on March 18, 2020:
As Americans continue to panic-buy toilet paper amid the coronavirus frenzy, PETA is coming to the rescue by handing out free rolls in Baltimore, each sheet printed with an important message: "Wipe Out Animal-Borne Illness: Go Vegan."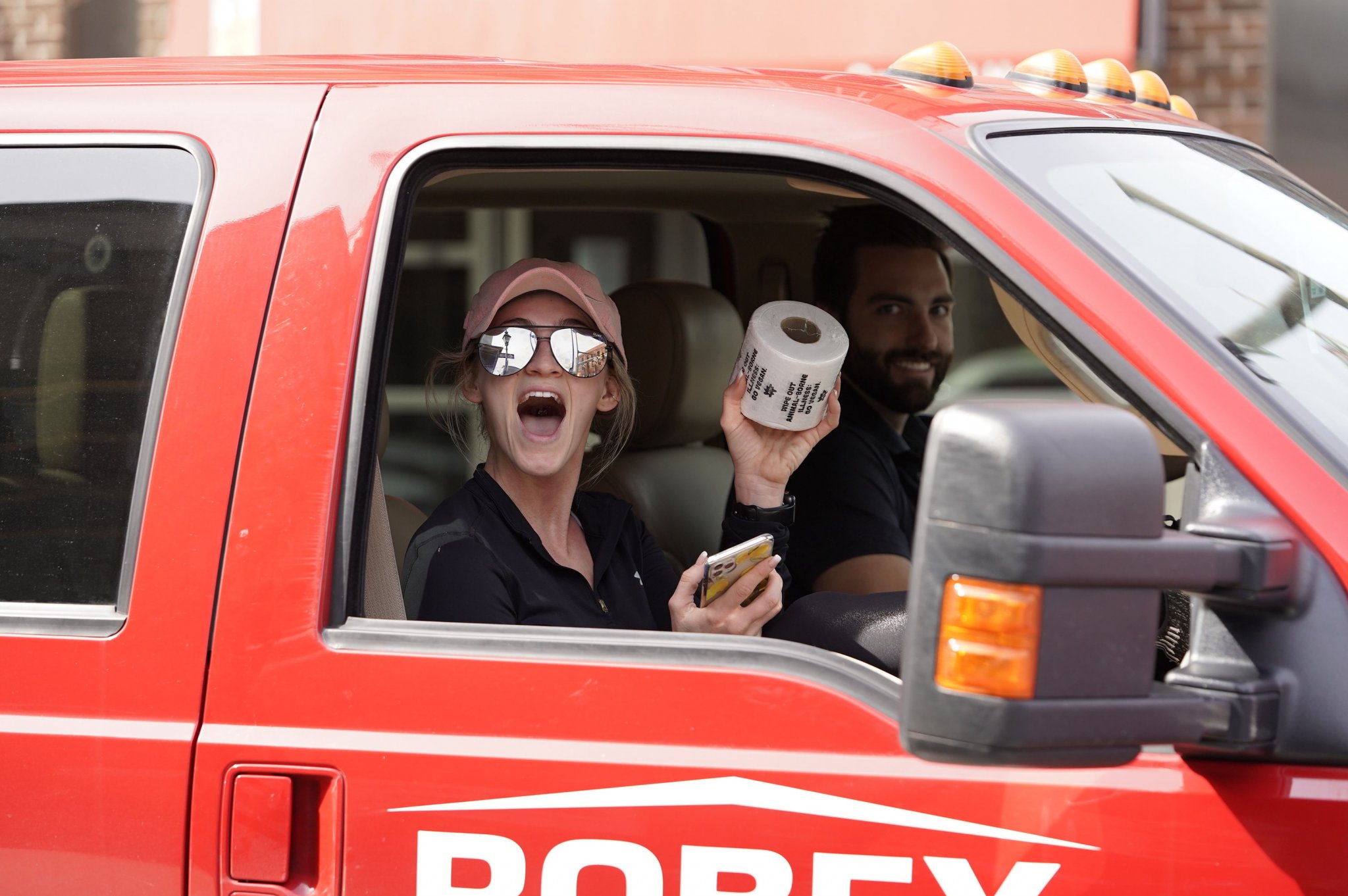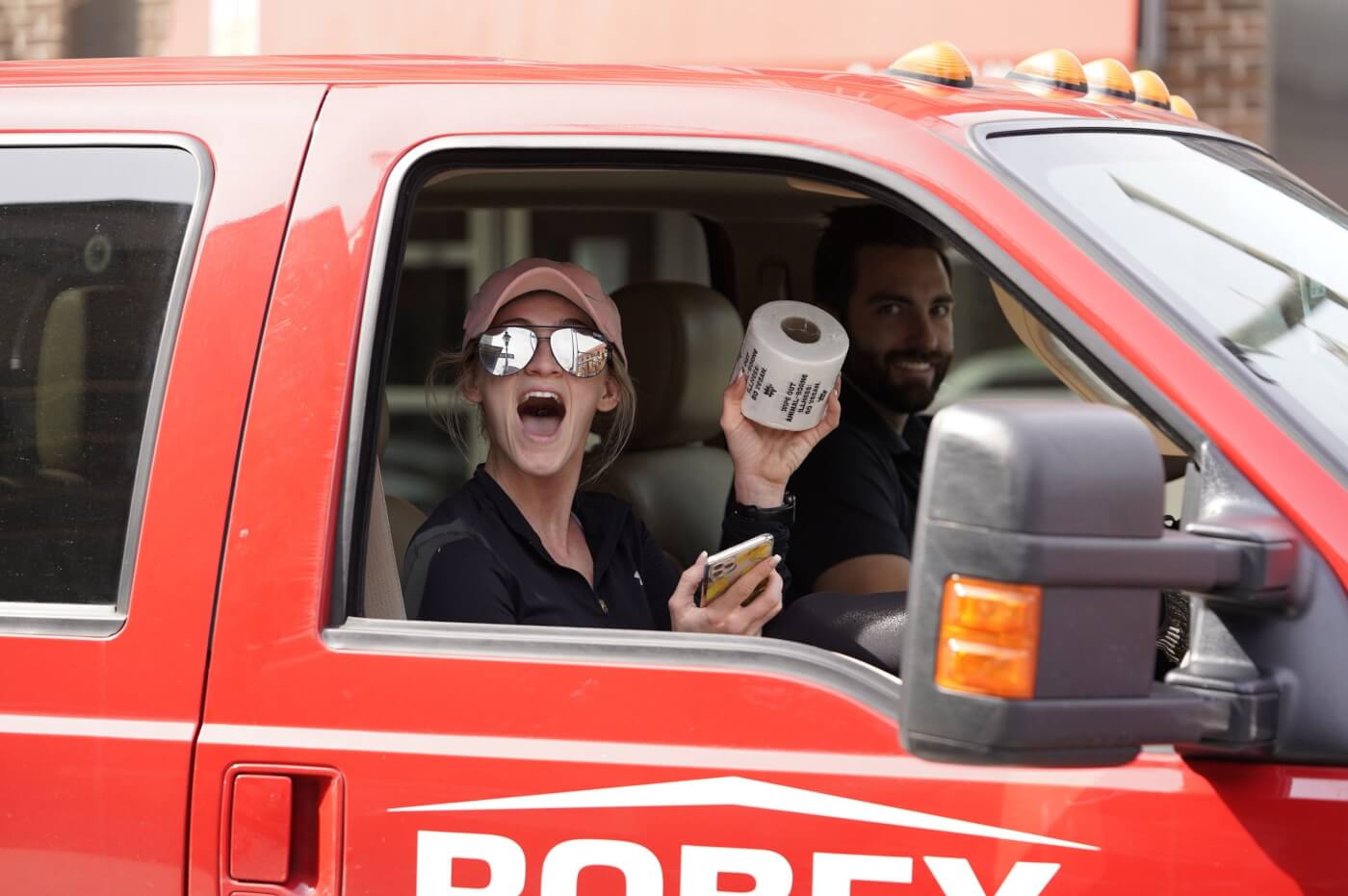 In the mass hysteria, our message gets to the bottom of the problem.
Is coronavirus caused by eating meat? If humans were all vegan, would the coronavirus crisis never have begun?
This outbreak likely wouldn't have occurred if people weren't capturing, breeding, and eating animals. COVID-19 (the name of this novel, SARS-like coronavirus) has reportedly been traced back to animals who were closely confined, shipped, killed, and eaten. Public health experts believe that the virus originated at a fish market in Wuhan, China, where close contact between humans and live animals in a small space made it easy for the virus to jump species.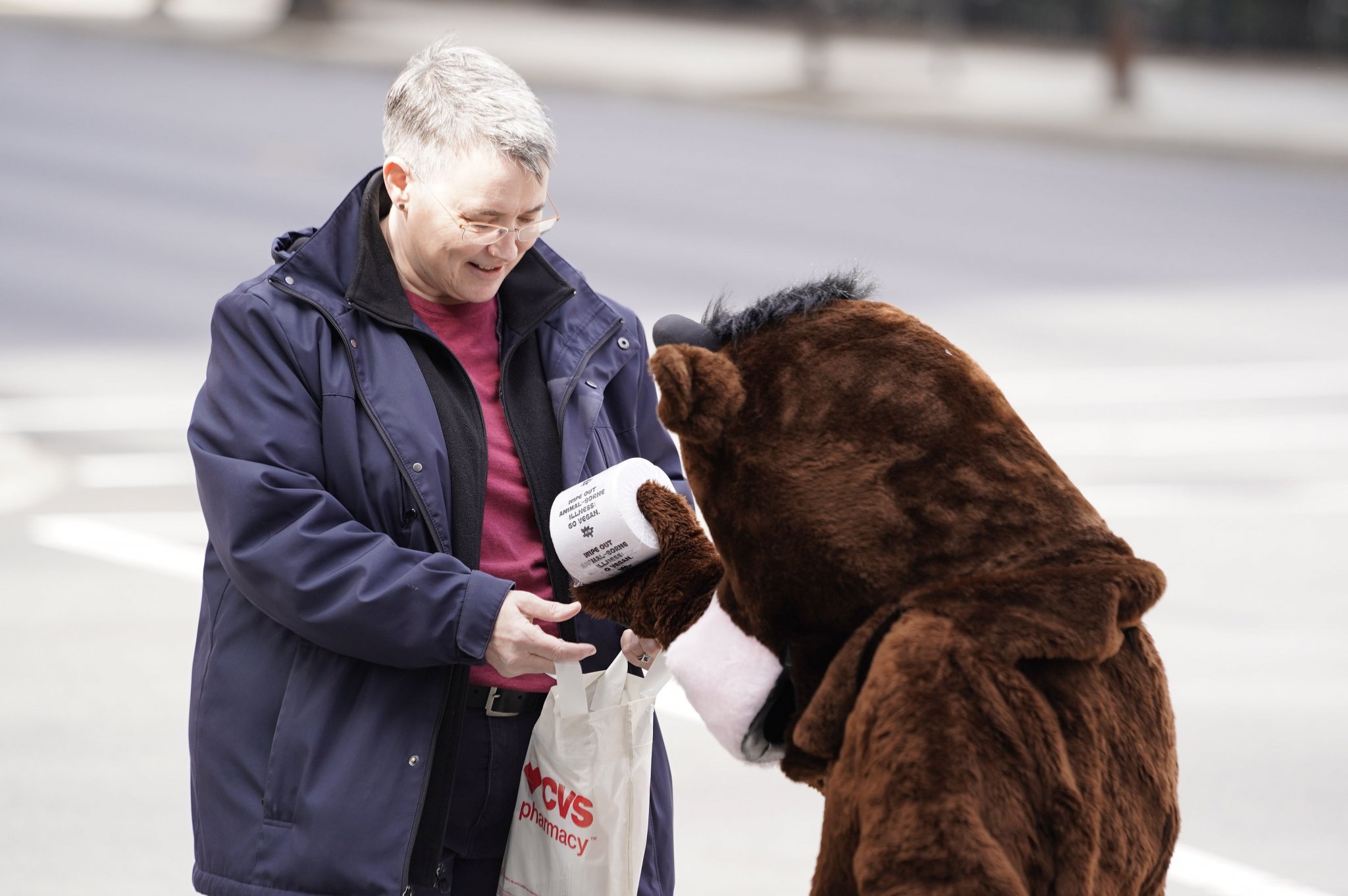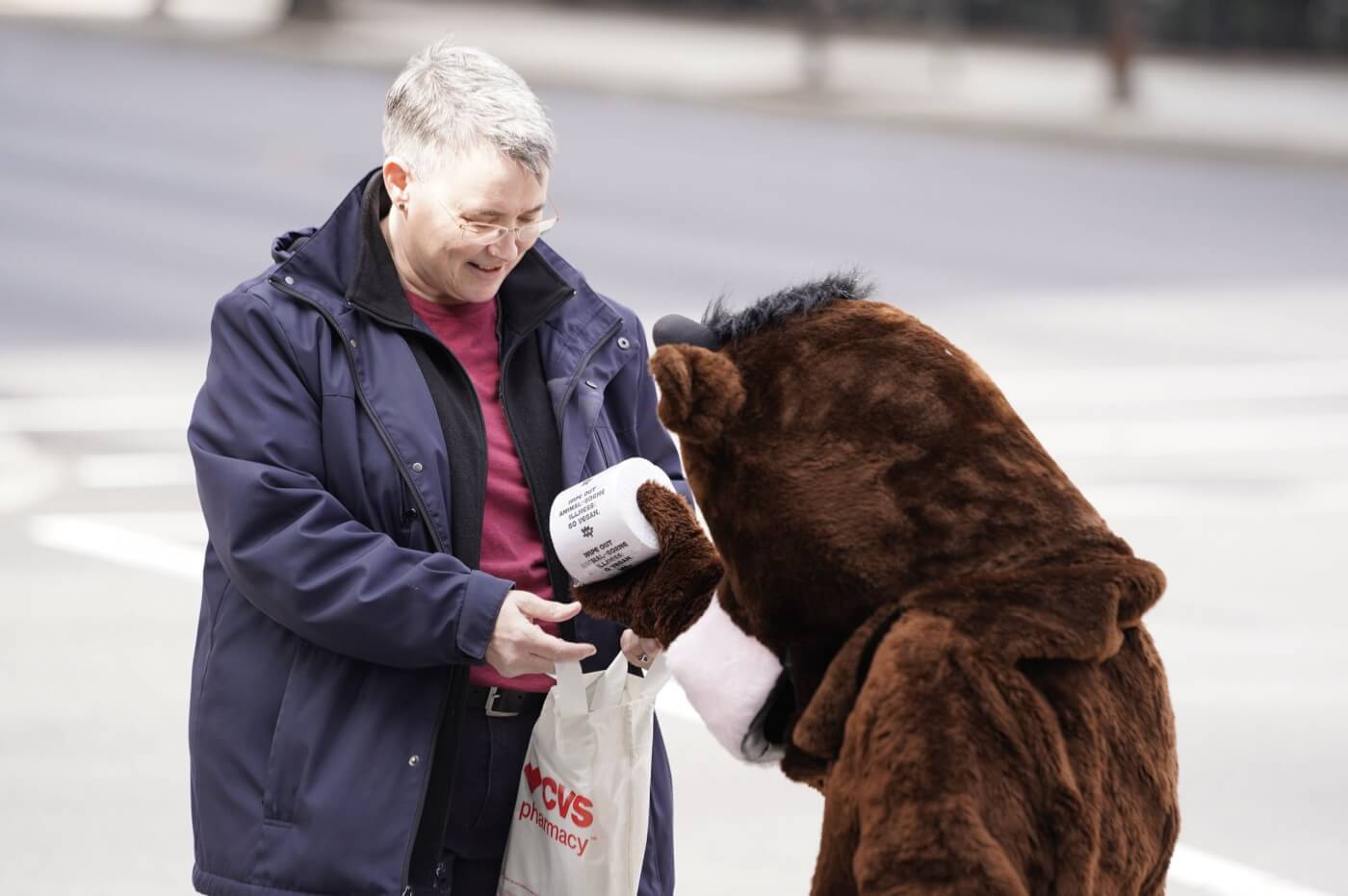 COVID-19 is similar to other infamous coronaviruses, such as severe acute respiratory syndrome (SARS) and Middle East respiratory syndrome (MERS). COVID-19, SARS, and MERS can all spread from animals to humans.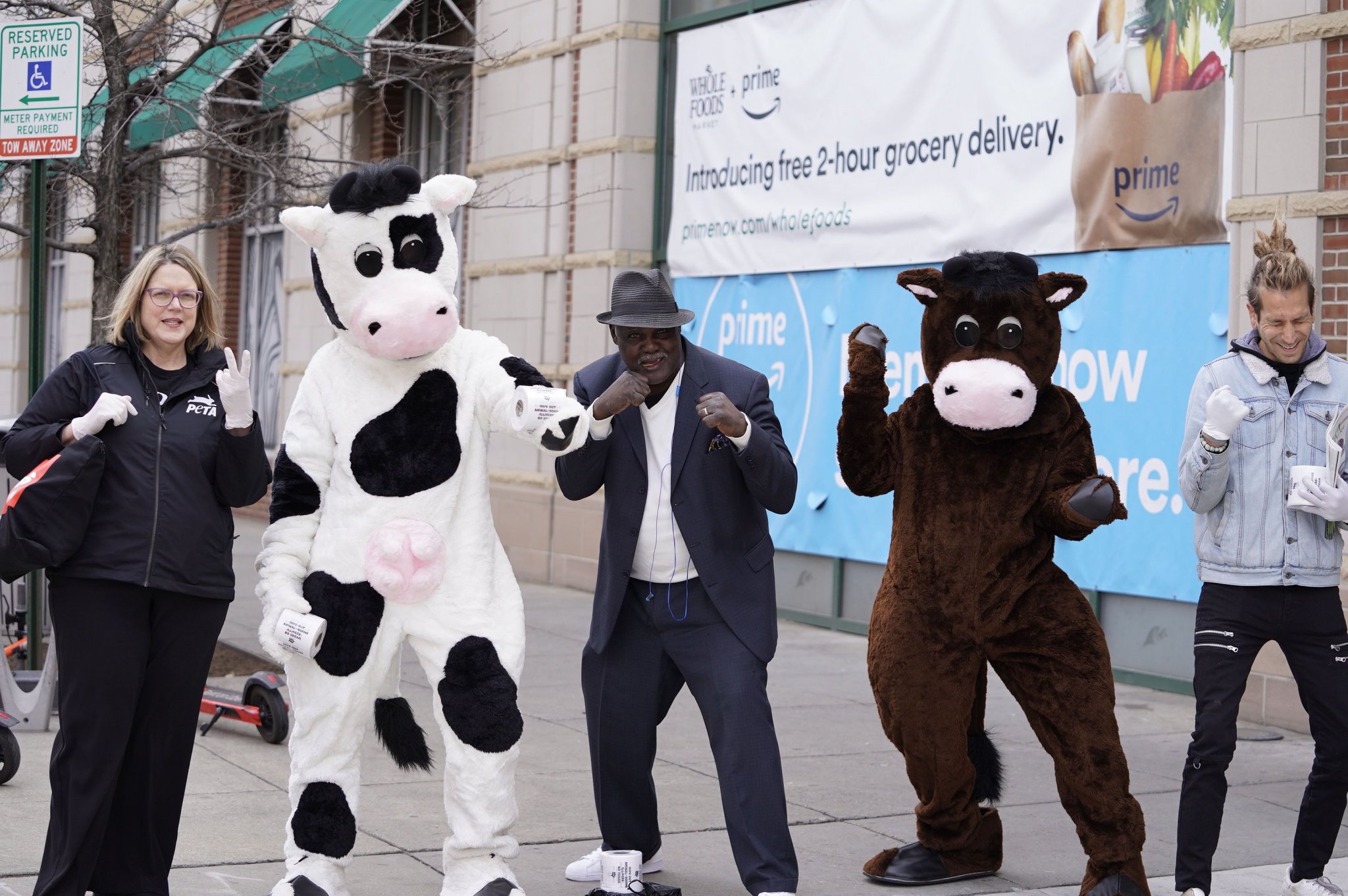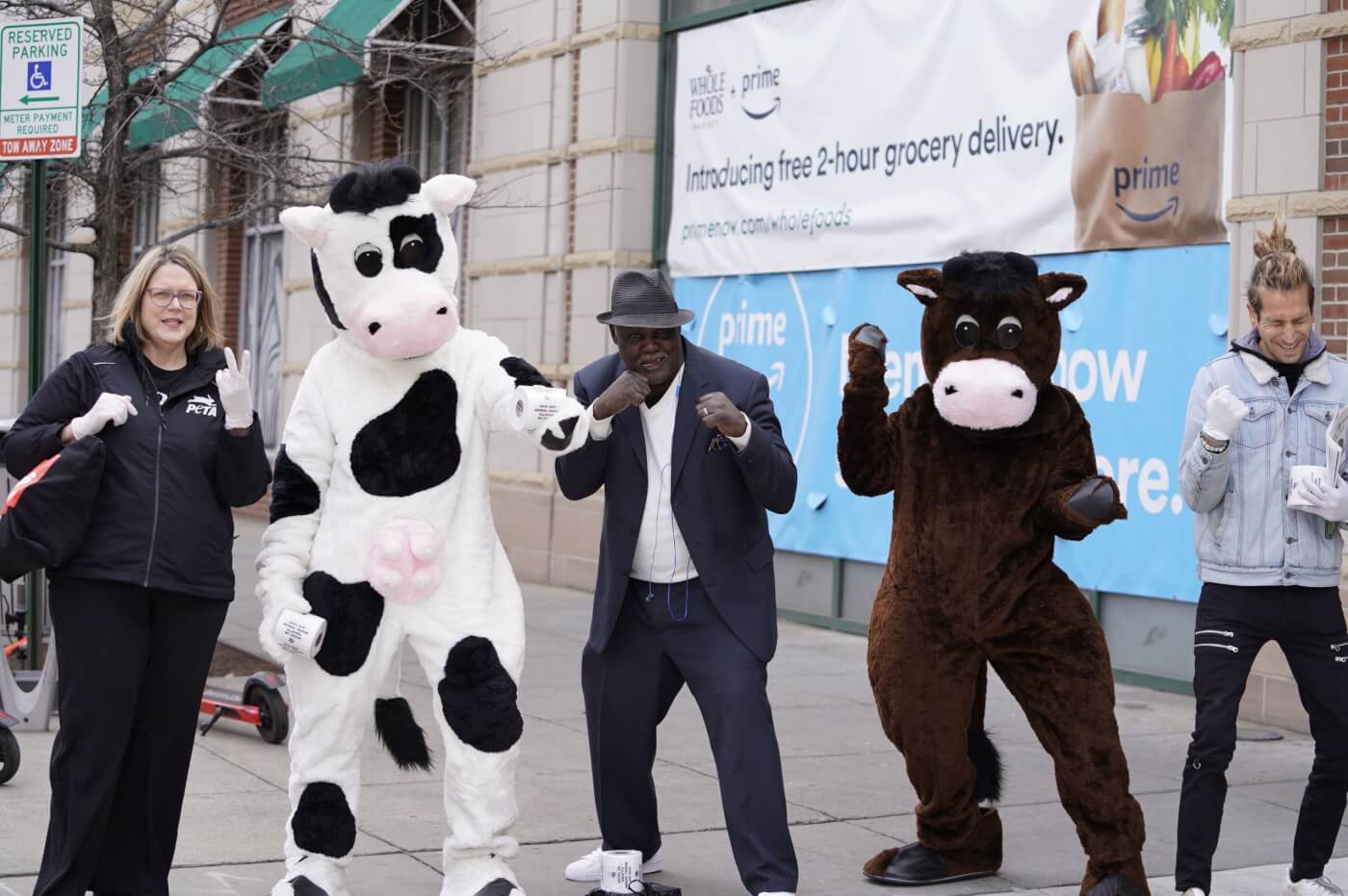 Human demand for meat means that huge numbers of animals—such as sensitive pigs who, like dogs, have been known to save the lives of others, including their human friends—are crammed together on crowded, feces-ridden farms; transported in filthy trucks; and slaughtered on killing floors soaked with blood, urine, and other bodily fluids. Pathogens flourish in such conditions, making farms a breeding ground for new strains of dangerous bacteria and viruses. These animals are often dosed with antibiotics—often the same ones we depend on to treat human illnesses—to keep them alive in horrific living conditions that would otherwise kill them, an abusive practice that has caused countless new strains of antibiotic-resistant bacteria to develop.
Other animals value their lives, just as we do—they don't want to be killed for food any more than we want to catch COVID-19. And other animals deserve to live free from suffering and exploitation, too.
With every flush, PETA's toilet paper will remind users that the best thing any of us can do to help cows, fish, and other animals raised for food as well as our own species is avoid meat like the plague.