Lorillard Tobacco Company, the maker of Newport cigarettes and the third-largest manufacturer of cigarettes in the U.S., has issued a new policy banning all animal testing unless such tests become required by federal regulations in the future.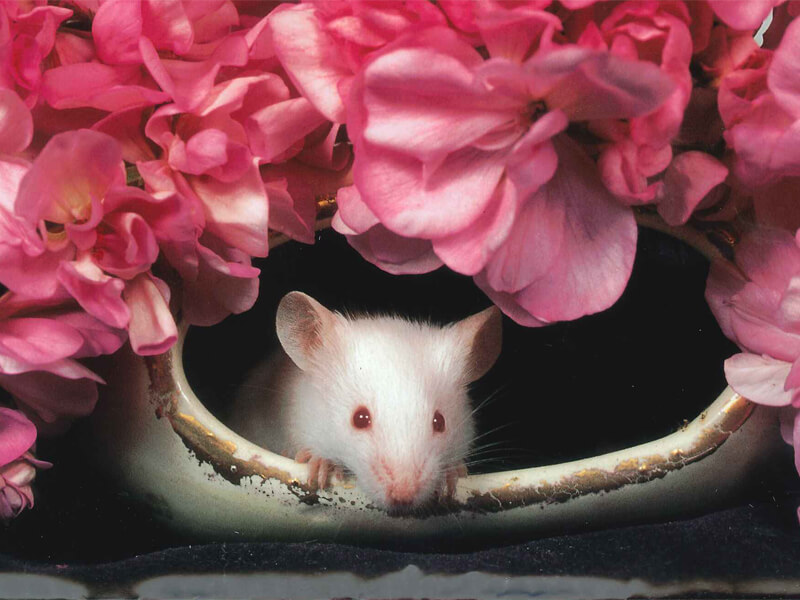 © Jody Boyman
The landmark move follows several years of discussions between Lorillard and PETA that culminated in a shareholder resolution submitted by PETA in December in which we pointed out the effectiveness of non-animal testing methods and asked the company to ban all non-required tests on animals. We withdrew our resolution after reaching the agreement with Lorillard.
In studies published as recently as 2012, though the actual experiments were conducted several years before, Lorillard reported cruel tests on rats in which the animals were forced to inhale cigarette smoke. In a new policy statement posted on its website, Lorillard says:
It is the policy of Lorillard, Inc. not to conduct or commission research involving animals and will in good faith otherwise not use animals unless necessary to meet regulatory requirements. In order to eliminate animal testing, Lorillard R&D will use scientifically accepted or validated alternative test methods and technologies that avoid the use of live animals.
The move makes Lorillard the largest tobacco company in the U.S. to have ended tests on animals and the second largest in the world, after the U.K.-based Imperial Tobacco.
PETA is keeping up the pressure on the two other tobacco giants—R.J. Reynolds and Philip Morris—to follow Lorillard's lead and stop testing on animals.
R.J. Reynolds and Philip Morris have conducted tests in recent years in which animals were forced to inhale cigarette smoke, eat tobacco, and have cigarette tar smeared onto their bare skin. In addition to being cruel, these tests are not required by law and not applicable to humans, and superior non-animal tests are available.
PETA has filed shareholder resolutions with these companies similar to the one we filed with Lorillard. In the meantime, you can help put a stop to these tests by urging the Food and Drug Administration to follow the lead of other countries and ban all tobacco companies from conducting tests on animals.