Thanks to your support, PETA is celebrating a heartwarming milestone. Our little fleet of mobile clinics recently performed its 100,000th spay/neuter surgery since it began operating in 2001. The lucky recipient was Coco, a female pit bull from Lewiston, North Carolina, who had been bred an appalling three times before her owner finally agreed to do the right thing and get her spayed. Coco is out of the puppymaking business at last, and with her risk of cancer and other diseases reduced, she'll most likely be much healthier and happier. She also won't be bringing more pit bulls into the world to be chained outside, forced to fight, abused, or abandoned.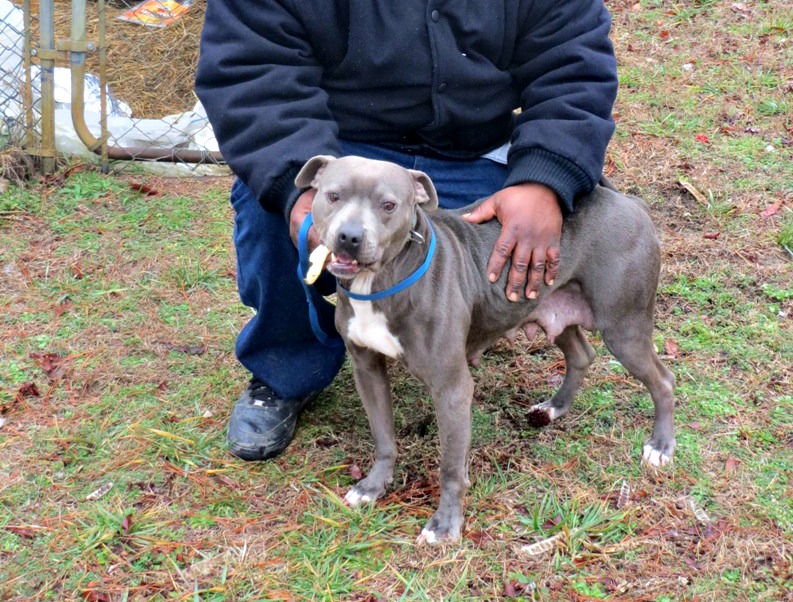 Spaying and neutering prevents cats and dogs from being born into a world that is already teeming with discarded animals. These unwanted animals would likely be dumped on the streets or would have to be euthanized in shelters. Thank you for helping PETA spare millions of animals a life of suffering. And we're not going to rest on our laurels: The spay-and-neuter marathon at our Norfolk headquarters this month means that we're now working toward our 200,000th lifesaving surgery.
What You Can Do
Help "fix" the homeless-animal crisis! You can volunteer to help "Cocos" in your area or sponsor one in ours.