Wearing fur coats matted with "blood," PETA supporters crawled to the Canada Goose annual meeting today in Toronto, lying "dead" on the front steps to urge the outerwear company to stop selling items made with cruel fur and down.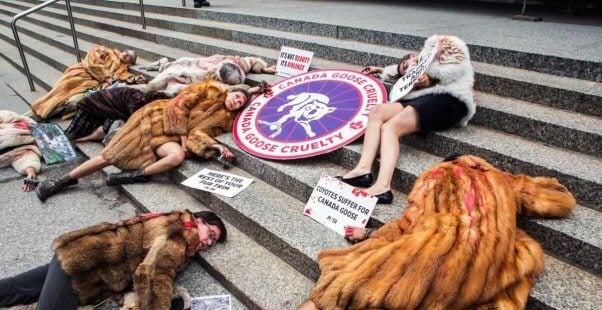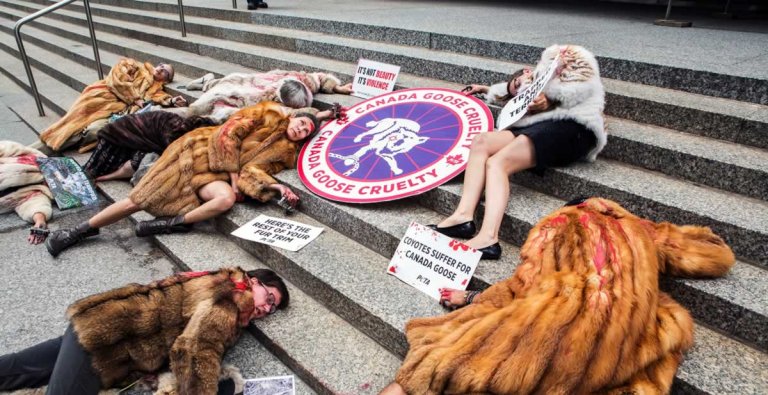 Photo by Marcus Oleniuk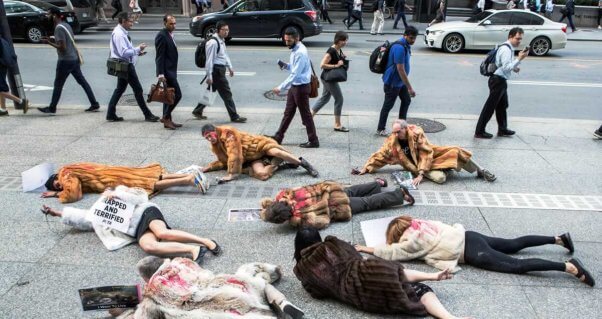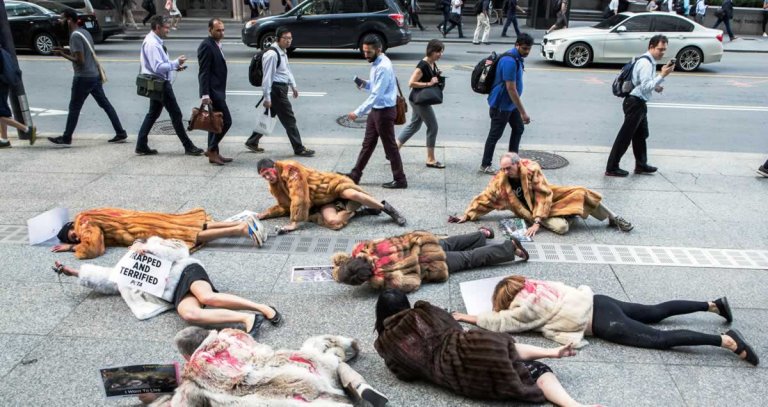 Photo by Marcus Oleniuk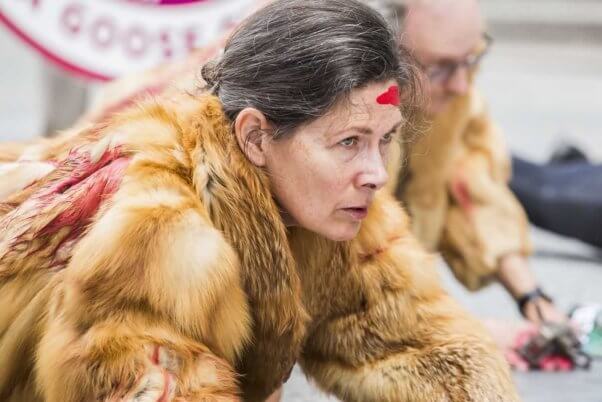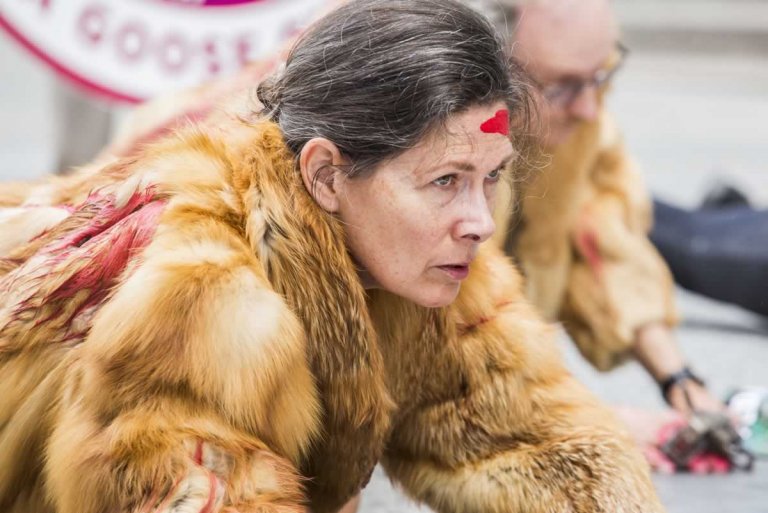 Photo by Marcus Oleniuk
As a Canada Goose shareholder, a PETA spokesperson also had a presence at the meeting. After peacefully questioning the outerwear company about its refusal to stop selling products made with fur and down, the spokesperson was put in a "bear hug" and dragged out of the meeting by security guards.
Canada Goose is making money off the corpses of coyotes who were trapped, shot, stomped on, or even bludgeoned to death. PETA is calling on consumers to support only companies that use exclusively faux fur and other vegan materials, because no animal deserves to die for a piece of jacket trim.
Trapped coyote mothers desperate to get back to their starving pups have tried to chew off their own limbs to escape, and many trapped animals succumb to the elements, blood loss, infection, or predators before trappers arrive to kill them. In addition, birds abused for down are often ill and are forced to live in filth before their throats are cut while they're still conscious and able to feel pain.
The PETA video below—which juxtaposes Canada Goose's coyote-fur jackets with disturbing footage of a trapped coyote—has been viewed more than 36 million times, been shared over 200,000 times, and generated more than 60,000 Facebook comments by outraged viewers.
https://www.facebook.com/official.peta/videos/10153906965334586/
What You Can Do
Let Canada Goose know that you won't buy its products as long as the company uses animals for clothing. Shop for cruelty-free fur alternatives, and ask your family members and friends to do the same.