Students leaving Bruce-Monroe Elementary School at Park View in Washington, D.C., were greeted by a very cute "elephant" with a "bloody" bandage wrapped around her head.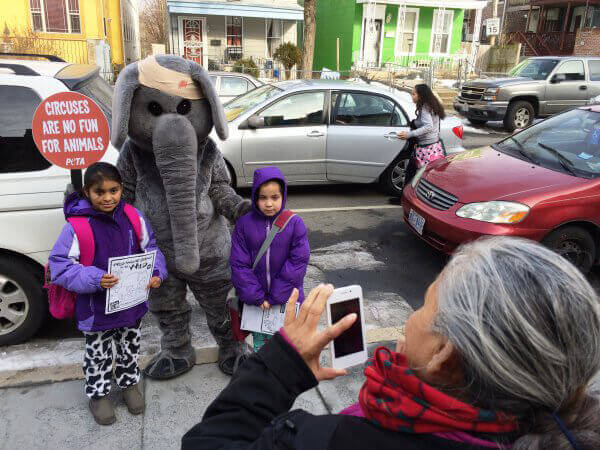 The kids and their parents were given activity booklets that describe how elephants with Ringling Bros. and Barnum & Bailey Circus—which will perform in Washington next month—are hit with bullhooks (weapons that resemble fireplace pokers with a sharp hook on one end) to make them perform tricks that are difficult, confusing, and sometimes painful for them.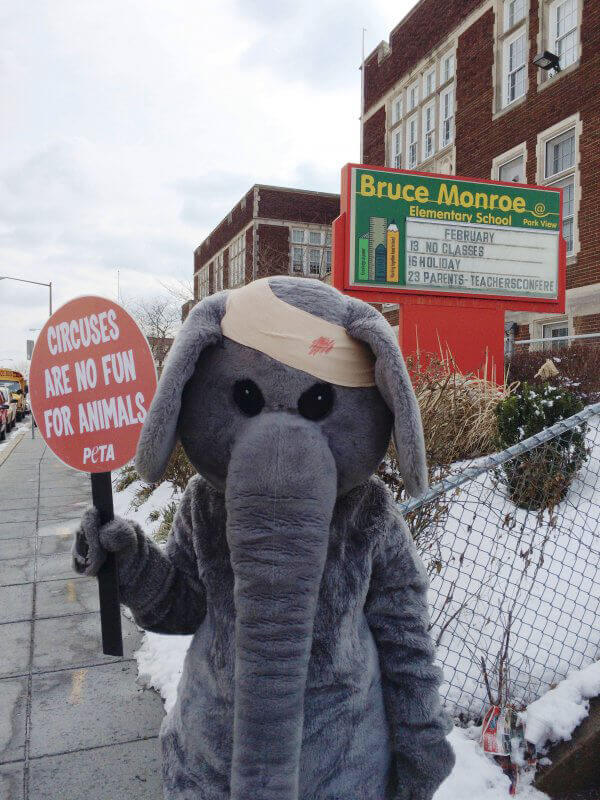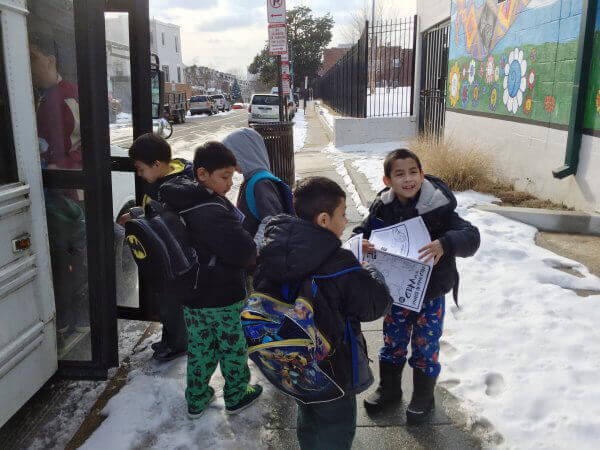 The leaflets that parents received show compelling photos taken from inside Ringling's training compound that expose how baby elephants used by the circus are tied up, slammed to the ground, gouged with bullhooks, and shocked with electric prods. The circus was also recently caught denying veterinary care to three elephants suffering from painful and chronic health problems—and possibly leaving them locked inside boxcars for as long as four days.
PETA will be contacting all elementary schools in D.C. to offer humane-education materials and to ask educators not to accept free Ringling tickets if offered.
What You Can Do
Never patronize Ringling or any other animal-based circus.