Tails will be wagging in backyards across southeastern Virginia and northeastern North Carolina, thanks to PETA's successful Operation Wag toy drive for dogs. Caring community members and supporters around the country filled PETA's donation bins with hundreds of squeakies, stuffies, and other toys to bring joy to lonely dogs who are forced to live outdoors 24/7. Just look at this haul!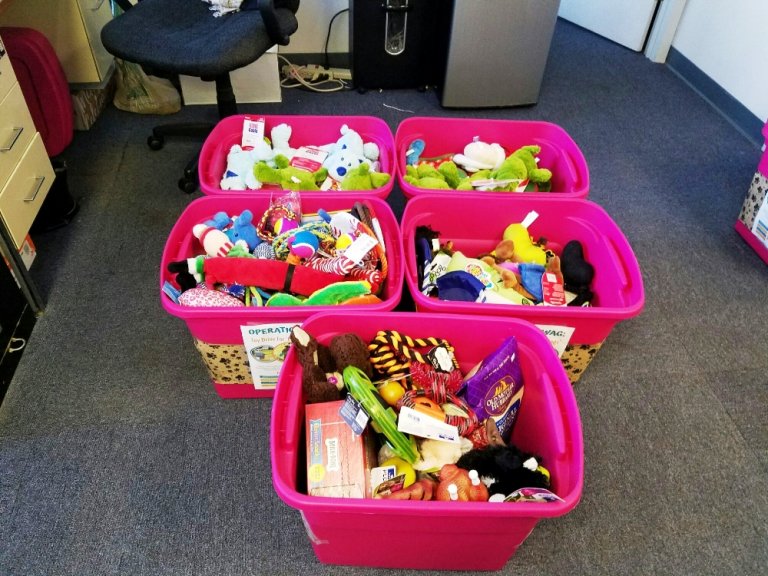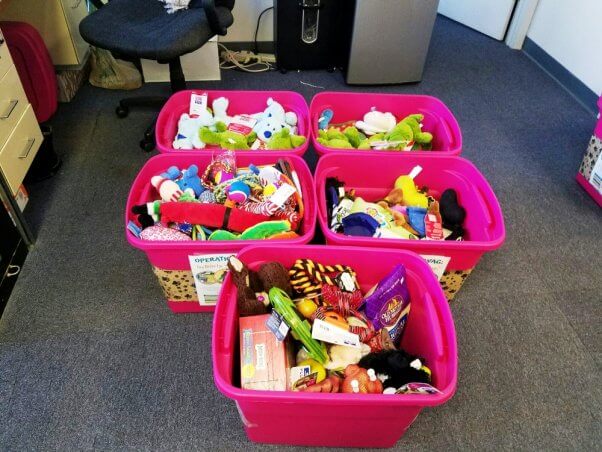 A toy to chew on or cuddle with can make a world of difference to a dog who is chained or penned outdoors, all alone, day after day, with nothing to do but pace a tiny patch of dirt and watch the weeds grow. PETA's fieldworkers help dogs in these situations every day, and they always urge people to let their dogs live indoors and to treat them as family members. They offer food and water, replace heavy chains with lightweight tangle-free running lines, stuff doghouses with warm straw in winter, and give dogs toys to make their days a little less long and lonely. Thanks to the generous donations from Operation Wag, hundreds of neglected dogs will enjoy priceless moments of fun and delight.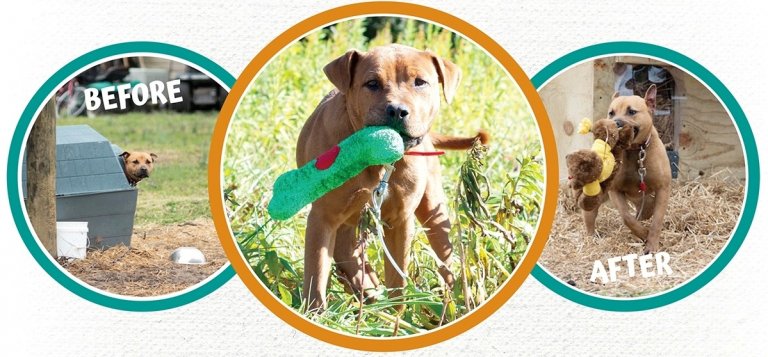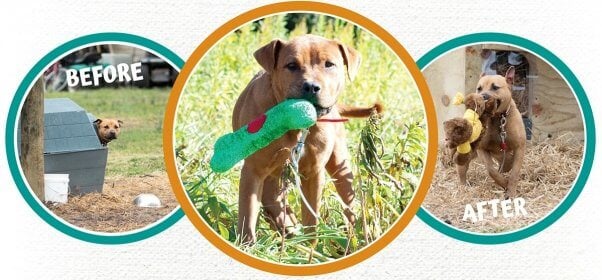 If there are chained or penned dogs in your neighborhood, you can change their lives, too. Ask the dogs' owners for permission to give them toys and take them for walks, and make sure they have proper shelter, food, and water. If a dog is in immediate danger, or if chaining is illegal in your area, notify authorities immediately.