Major milestone! For the first time, the International Primatological Society (IPS)—one of the largest primate research and conservation organizations in the world—has spoken out against kidnapping other primates to be used in cruel experiments. The organization issued a landmark statement calling for laboratories to end their use of wild-caught primates and for editors of scientific journals to refuse to publish the results of experiments conducted on these animals.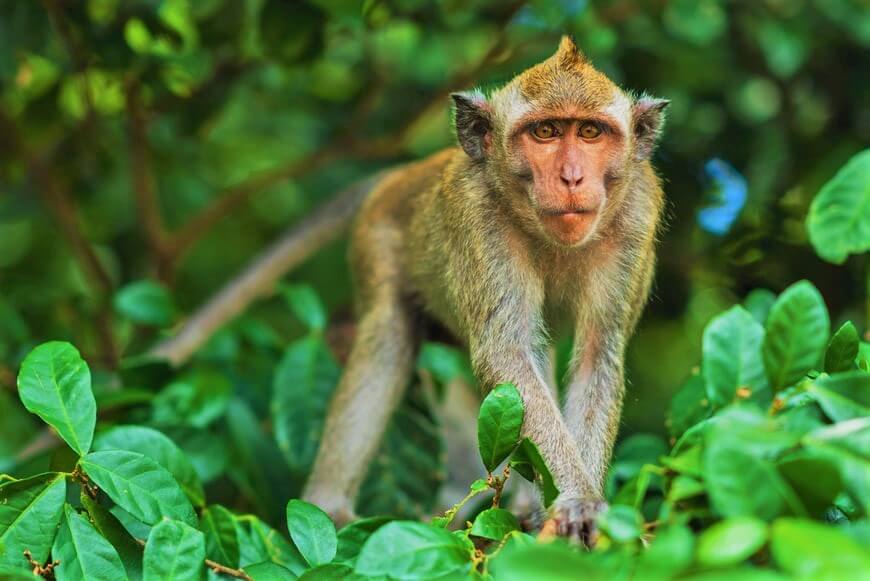 Every year, tens of thousands of monkeys are imported into the U.S. and sent to laboratories, where experimenters often torment them in wasteful experiments and kill them when they're no longer deemed "useful." Increasingly, these sensitive, intelligent monkeys are being captured thousands of miles away, in the lush forests and grasslands that are their native homes.
According to IPS, breeding centers are likely not only continuing to harvest wild monkeys to serve as breeding "stock" on their monkey farms but also "laundering" wild-caught monkeys—that is, passing them off as captive-bred and selling them to laboratory suppliers. IPS agreed with other primatologists around the world that the trade of wild monkeys is a major threat to the conservation of our fellow primates.
Our fellow primates don't belong in laboratories.
IPS' statement also calls on laboratories and their funders to "collaborate in using and promoting alternative research strategies that do not involve capture of wild primates, and thus engage as active players in primate conservation."
Monkeys who are shipped off to be subjected to barbaric experiments in a laboratory endure long, grueling journeys in the dark, terrifying cargo holds of planes. They're often crammed into small wooden crates, trapped among their own urine and feces for as long as 30 hours.
PETA, our supporters, and the public have persuaded nearly every major airline in the world to stop transporting monkeys to laboratories, but Wamos Air and Air France are still involved in the trade of our fellow primates for archaic experimentation. You can help these animals by telling the airlines that cruelty doesn't fly.
Tell Wamos Air and EGYPTAIR to stop transporting monkeys for use in laboratories: