Update (October 30, 2023): Fred's years of suffering at Pocono Snake & Animal Farm in Pennsylvania finally ended with his death in November 2022. In the seven years since PETA brought this shady roadside zoo's problems to light, the facility seems to have done nothing to help the animals there.
PETA helped uncover neglect at Pocono Snake & Animal Farm dating back to 2016, when we alerted the U.S. Department of Agriculture (USDA) to a startling eyewitness account of animal suffering there. This included a bear who was struggling to walk and a squirrel monkey with a bloody tail and a wounded leg who was lying nearly motionless. Since then, the roadside zoo has racked up two critical citations for federal Animal Welfare Act (AWA) violations, but nothing seems to have improved.
Two Monkeys Wasted Away for Years—Now, One Is Dead
The USDA cited the facility in 2016 for failing to provide Fred and another capuchin monkey, Timmy, with adequate veterinary care for their hair loss. at the facility in August, still severely underweight and continuing to suffer from hair loss. PETA raised the alarm once again about the seeming inadequacy of their care.
Safety So Lax That a Bobcat Was Stolen
A visitor was able to take a bobcat from Pocono Snake & Animal Farm in February 2022. Thankfully, the cat was returned safely six hours later, but this incident should never have been possible.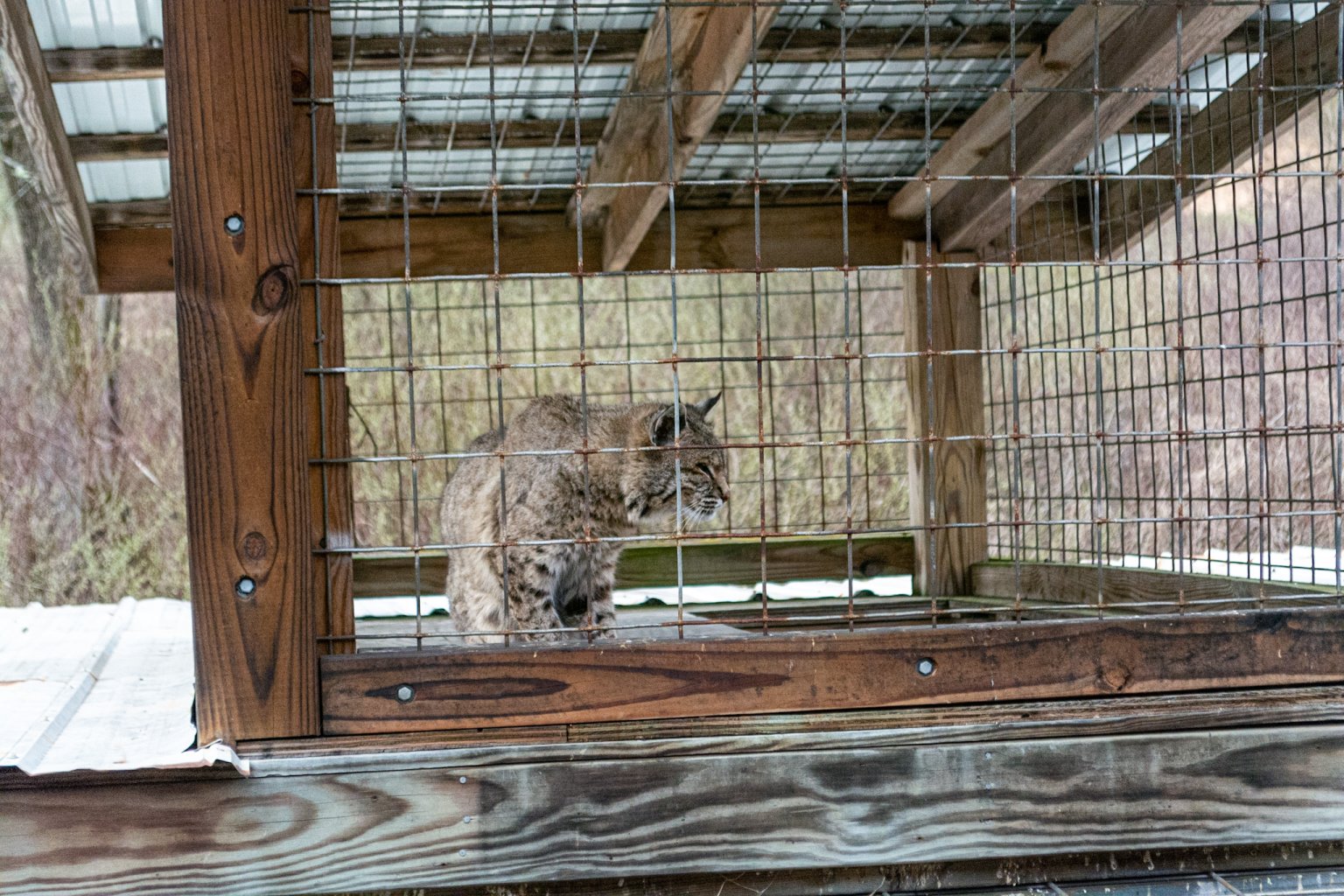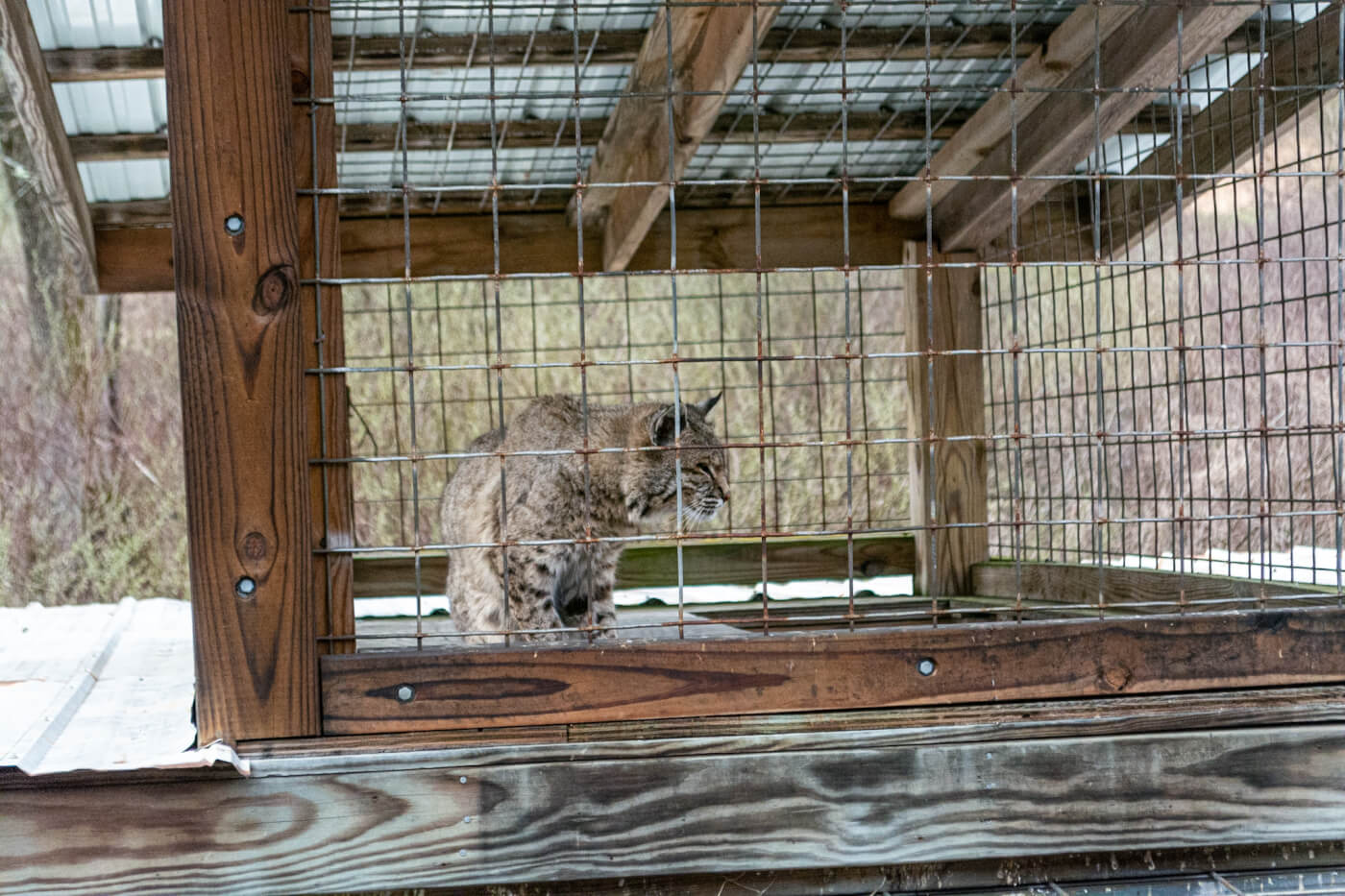 Facilities that exhibit animals are, at a minimum, supposed to implement safety and security measures to separate visitors from animal enclosures. The USDA cited the facility for a lack of a proper barrier in this incident.
A Decade in Agony: Blackbeary
Imagine being denied dental care for a decade by the very people who are meant to protect you and ensure your well-being. For Blackbeary, a 23-year-old female black bear at Pocono Snake & Animal Farm, that nightmare is all too real.
In April 2021, PETA helped uncover the extent of Blackbeary's neglect. When we alerted the USDA to her broken tooth, with its pulp painfully exposed, the agency stepped in and cited the roadside zoo for failing to meet the minimum requirements of the AWA. The inspection report reveals that she gnawed at the bars of her enclosure—a likely indication of dental pain—and that she hadn't received an oral exam in 10 years.
Because Blackbeary has gone without a dental exam for over a decade, she may have been in agony for years. Recent footage from a concerned person shows that she still sits at her feeding tube, waiting for food. She continues to gnaw at and pull on her fencing and is likely miserable.
Blackbeary, Timmy, and Others Need Your Help
We'll continue working to spread the word about the suffering of Blackbeary, Timmy, and the other animals at Pocono Snake & Animal Farm—but we need your help to make systemic change.
While the USDA oversees facilities that are open to the public through inspections, many animals, like Fred, continue to suffer.
Animals trapped in roadside zoos must be able to depend on us to do the right thing. That's why we're asking you to stay away from this ramshackle roadside zoo and all other highway hellholes like it.
Please also take a moment to advocate for captive bears like Blackbeary, who are commonly victims of roadside zoos.