You would never guess it to look at him now, but this rock-star handsome terrier mix didn't always have the luxurious blond shag that earned him the hair-band moniker Bon Jovi.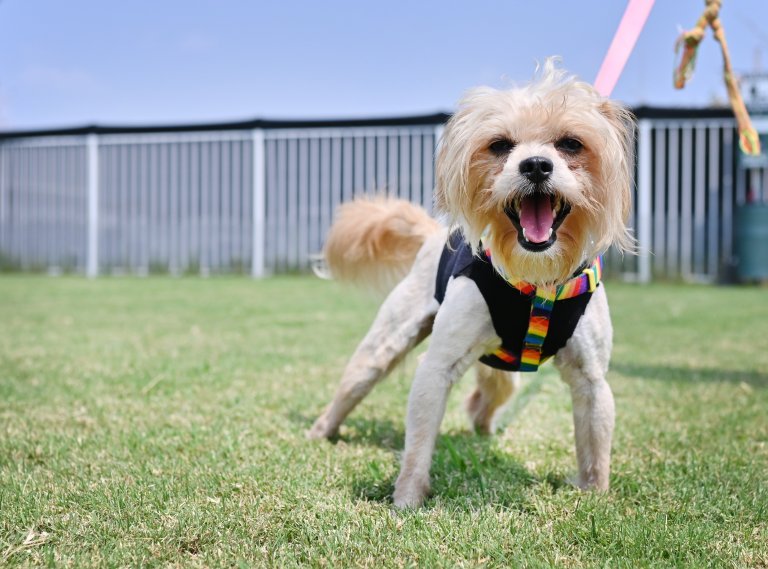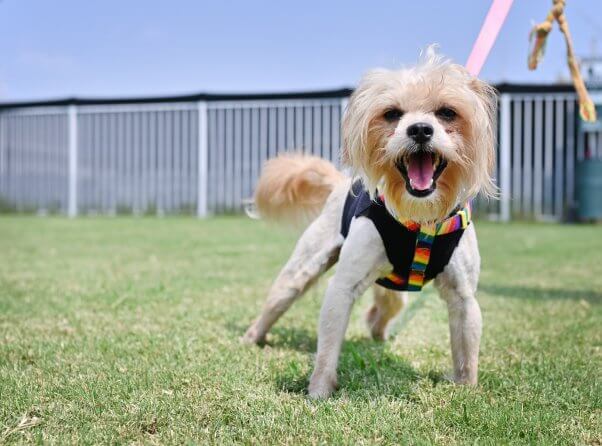 In fact, before he was rescued by PETA, every day was a bad hair day for Bon Jovi.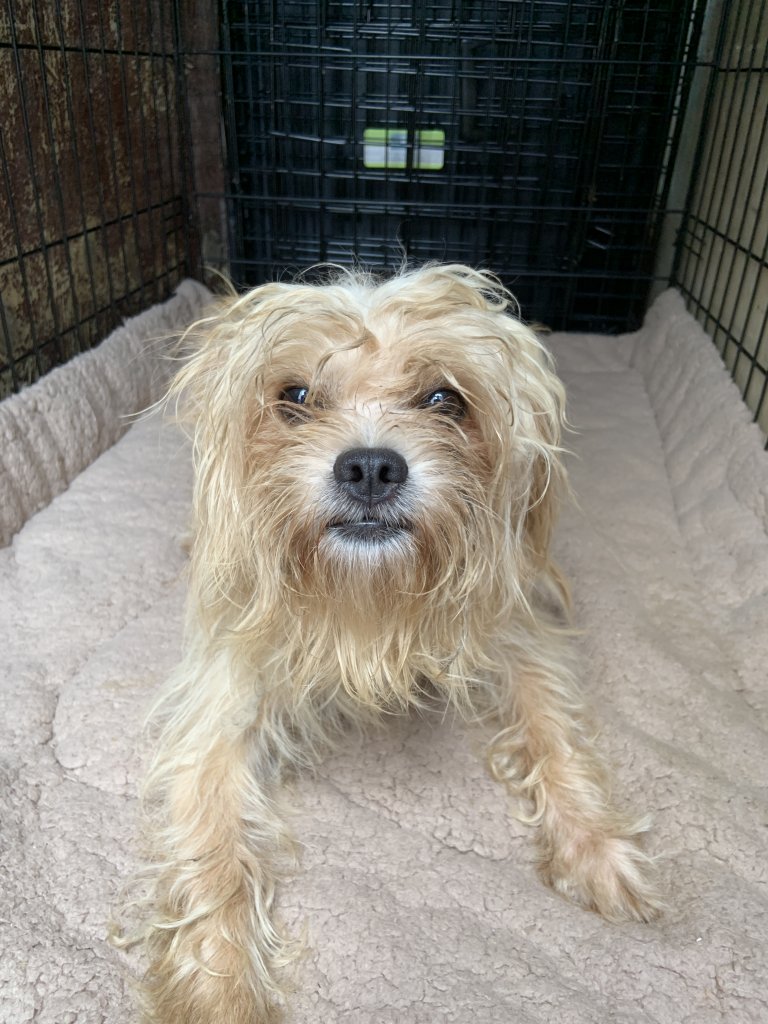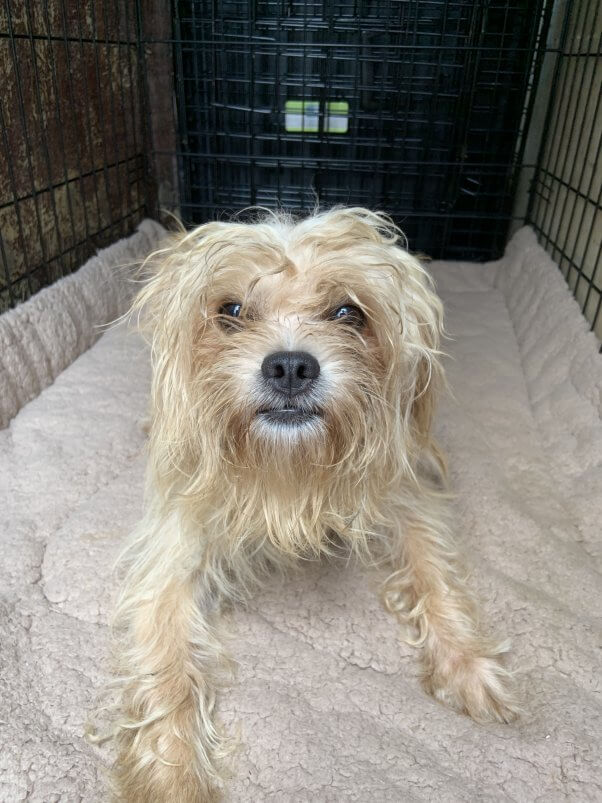 When our fieldworkers met him, the energetic young dog was being forced to live inside a cramped crate—mired in his own waste—and was so filthy and matted that most of his fur had to be shaved off.
Easy-going Bon Jovi isn't one to make rock-star demands, but his impoverished owner realized that she didn't have the means to provide him with proper care and agreed to allow PETA to find him a new home where he can get the star treatment he deserves.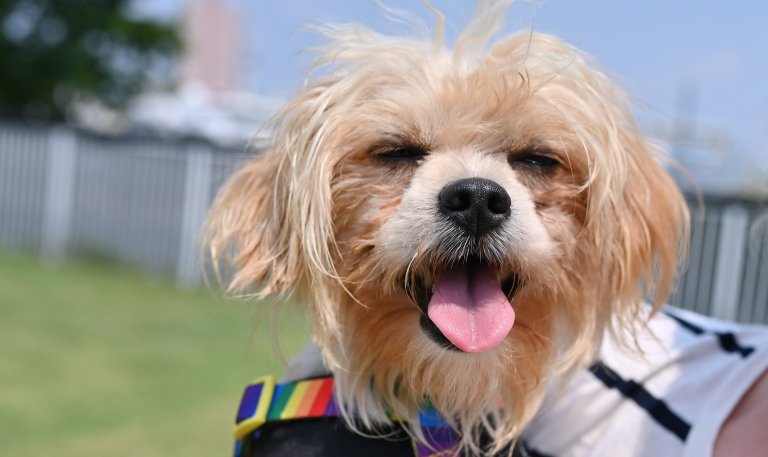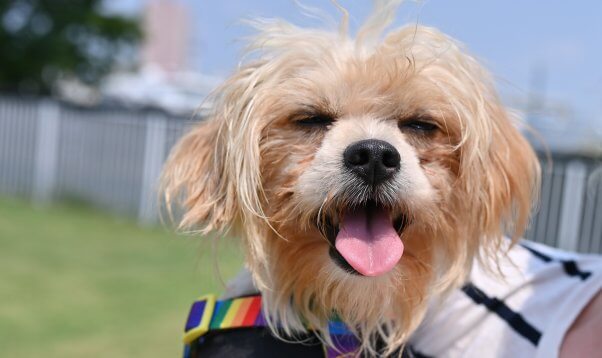 Gracious and eager to engage with "fans" of all species and sizes, Bon Jovi's matinee-idol good looks are matched by his sparkling personality. He is also as sharp as a C# guitar chord and reportedly even figured out how to let himself out of his crate—his actions saying louder than the lyrics of a heartbreaking ballad that he was desperate to escape the loneliness and isolation of confinement to a cage.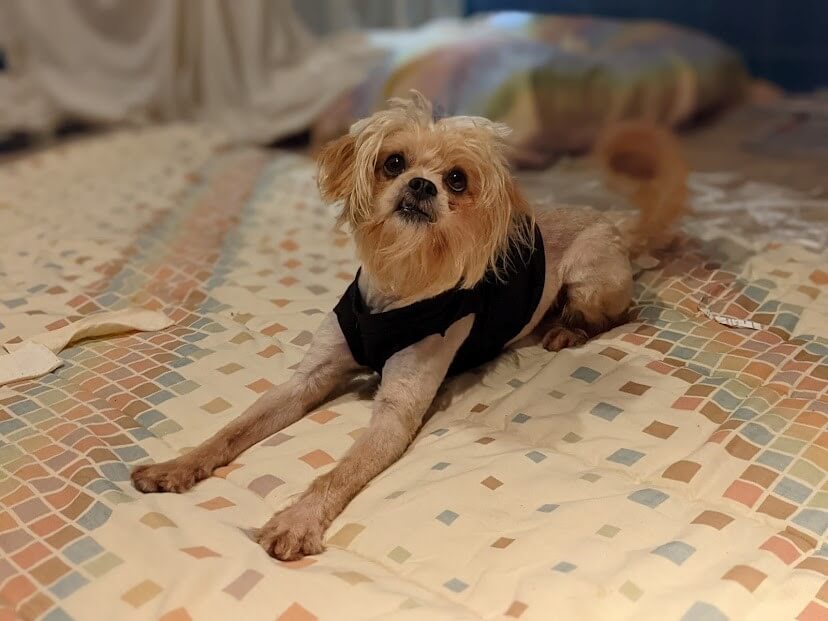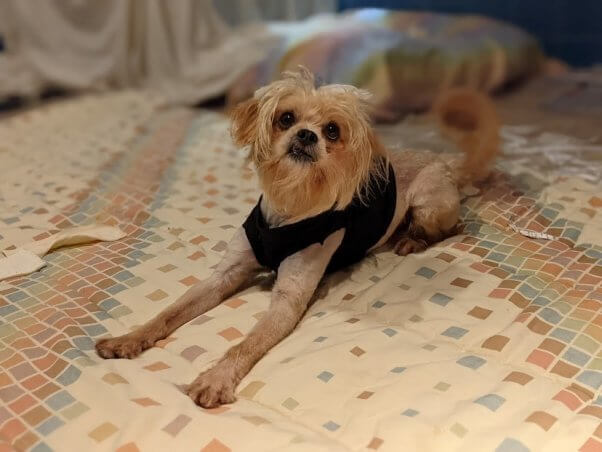 Bon Jovi has already seen how some people can give love a bad name, so now he's livin' on a prayer that a loving family will say these five words to him: "I'll be there for you." If you have a bed of roses with Bon Jovi's name on it, we'd love to hair all about it at [email protected].