Gap Inc. can say it cares about "ethical sourcing" all it wants, but it has yet to prove it by removing down feathers from its supply chain. At a shareholder meeting with the company—which owns Old Navy, Athleta, and Gap—PETA called out the retailer for apparently caring more about misleading customers with "humane-washing" buzzwords than standing by its bare-minimum animal welfare policy.
PETA entities have released nine exposés of the down industry, each proving that filth, suffering, and violent deaths are what the industry is all about. A PETA Asia investigation into duck farms and slaughterhouses in Vietnam connected to Responsible Down Standard–certified suppliers—including Vina Prauden, which sold down to Gap Inc.—revealed workers restraining shrieking birds and stabbing them in the neck.
PETA Asia investigators saw ducks kept in crowded lots littered with feces. Many birds appeared sick, and some had sustained bloody wounds. A worker was filmed piercing the necks of fully conscious ducks with a knife and slicing off their legs as they struggled.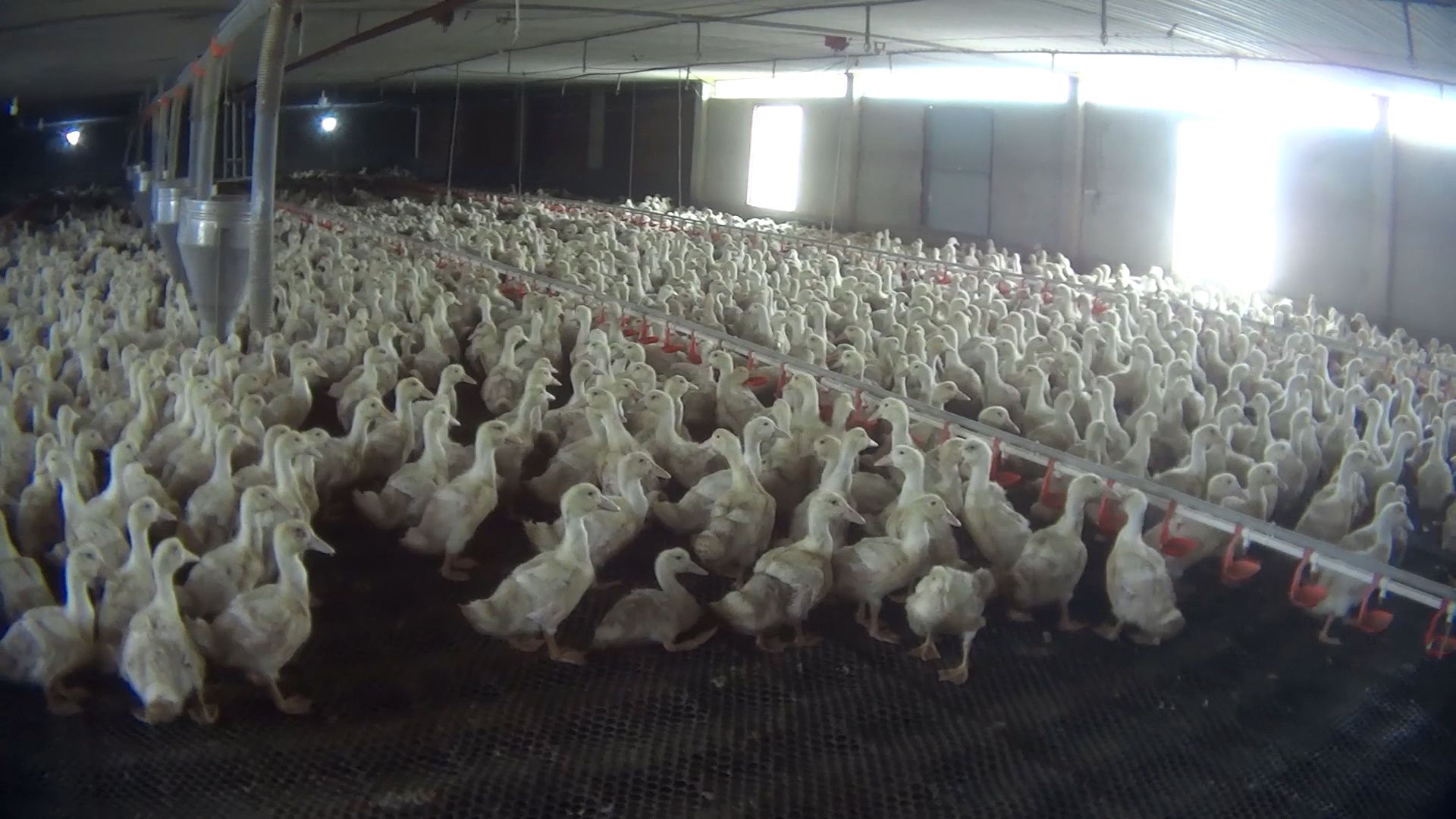 After PETA Asia broke the investigation, the implicated companies tried to distance themselves from the findings. Vina Prauden removed its list of customers from its website and publicly released a letter claiming that it had no business with Gap Inc. or other companies PETA named, despite previously advertising its business with them. The company also claims to have cut off the part of its supply chain that includes Vietnamese farms and slaughterhouses while it investigates.
No matter where it comes from, down is always the product of appalling cruelty. As PETA entity investigations have repeatedly proved, the bogus "Responsible Down Standard" is nothing but a humane-washing marketing ploy. Exploiting birds for their feathers is cruel no matter what standards suppliers claim they adhere to.
Tell Gap Inc. to Drop Down
Dozens of companies have banned down—including Ascena, which owns Ann Taylor, LOFT, Lane Bryant, and Cacique—and now, it's time for Gap Inc. to follow suit. Tell the company to do the responsible thing by not selling down: