Earlier today, a giant mutilated "rabbit" led a group of two dozen black-clad PETA supporters in a protest outside the inaugural "Charles River World Congress on Animal Models in Drug Discovery & Development" in Boston. Armed with signs proclaiming, "Charles River Poisons Animals" and "Close Down Animal Laboratories," the protesters called on experimenters to switch to modern, non-animal research methods.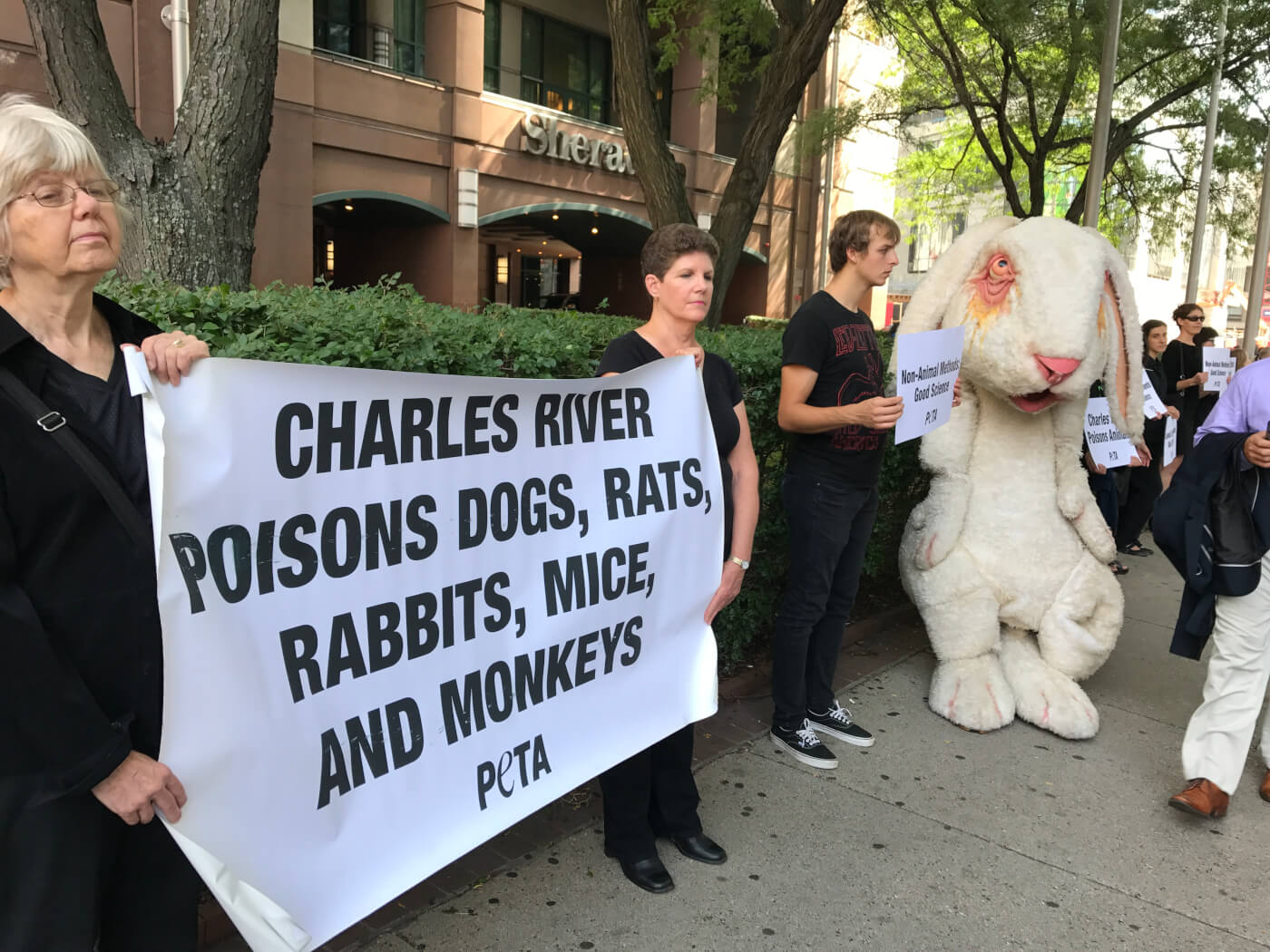 In addition to poisoning animals in its own laboratories during archaic tests, Charles River is in the dirty business of breeding and selling millions of animals—from mice to monkeys—for use in cruel and deadly experiments in laboratories around the world. PETA is calling on the attendees of this summit to get out of the Dark Ages and commit to in vitro testing, human organs-on-chips, and other modern research methods.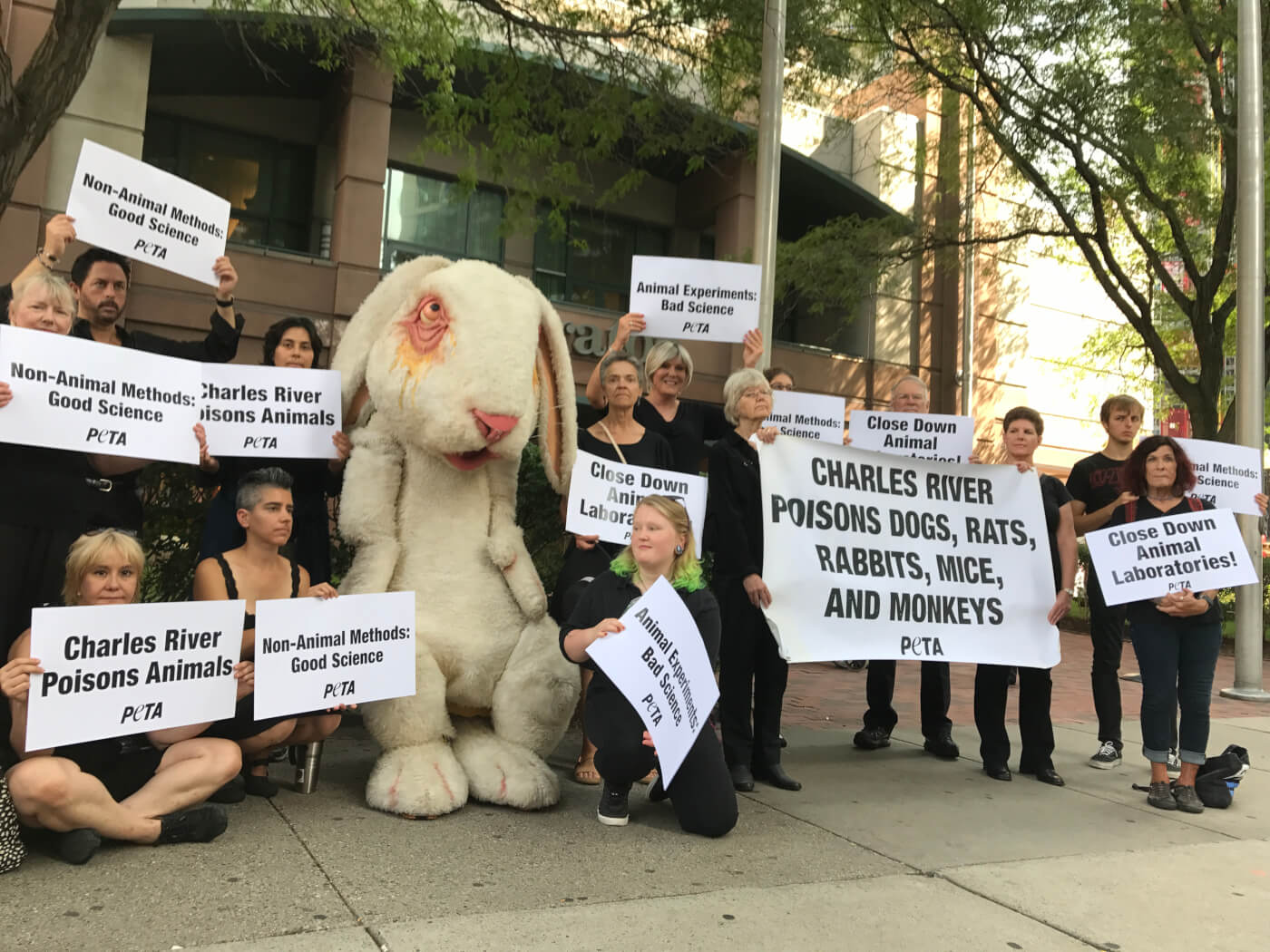 PETA notes that Charles River Laboratories is the world's largest breeder of animals for use in experiments, supplying one of every two animals tormented in laboratories each year. The company intentionally poisons animals by force-feeding them test compounds, smears caustic experimental chemicals onto their bare skin, and forces them to inhale toxic substances during painful and deadly experiments. Its appalling history of animal-welfare violations includes failure to provide animals with veterinary care, failure to provide suffering animals with pain relief, and shoddy surgical methods. At its Nevada facility, 32 monkeys were baked alive when a thermostat malfunctioned and no one noticed. A monkey was also scalded to death when her cage was run through a high-temperature cage washer—while she was still locked inside.
You Can Help Animals Like the Ones Suffering at Charles River
Every year, thousands of mice, rats, rabbits, dogs, and monkeys are killed in preclinical poisoning tests, during which animals are forced to swallow or inhale massive doses of a test substance—which can cause severe abdominal pain, paralysis, convulsions, seizures, or bleeding from the nose, mouth, or genitals—before they're killed by experimenters.
It's 2016. With so many non-animal testing methods, there's no excuse to experiment on animals. https://t.co/CzjA9OWyPS #StopAnimalTests

— PETA (@peta) January 18, 2016
This cruelty continues, even though reliable non-animal testing methods are available and many more are being developed. Using non-animal tests will produce safer and more effective drugs as well as reducing the cost of bringing drugs to market. Please click the button below to urge the U.S. Food and Drug Administration (FDA) to replace cruel animal tests with superior non-animal methods: