It's pawsitively true: Many cats enjoy watching TV, too! Just see how much fun this cat is having while pawing at a TV screen:
So when PETA received three TVs for our Norfolk, Virginia, headquarters, we pounced at the opportunity to set up a TV for office cats Brandi and Bubbles, who were rescued from the BP oil spill.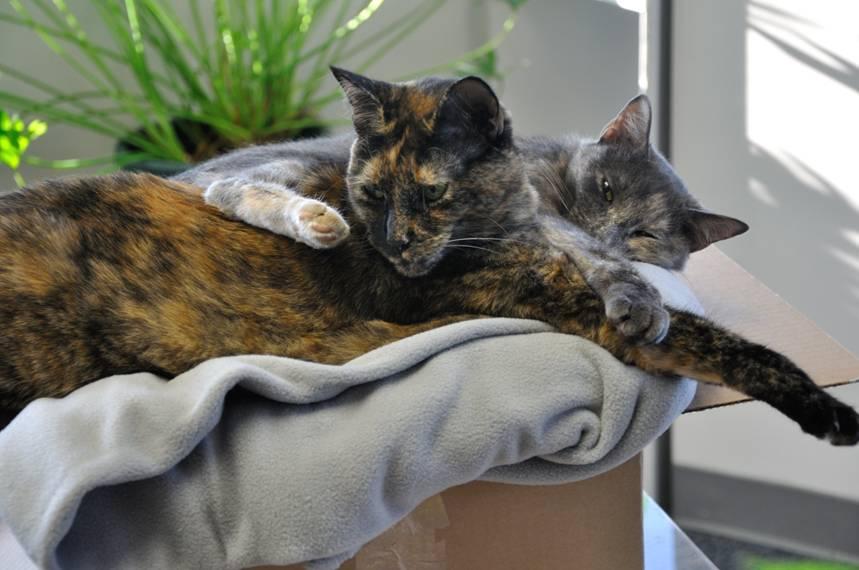 With a major donation from Samsung North America—which included two brand-new TVs (a 65-inch one and a 75-inch model)—and another donation from a PETA employee, our Sam Simon Center headquarters got a full-screen makeover.
Now, Brandi and Bubbles are taking their lunch breaks while watching videos of wildlife and Formula One racing!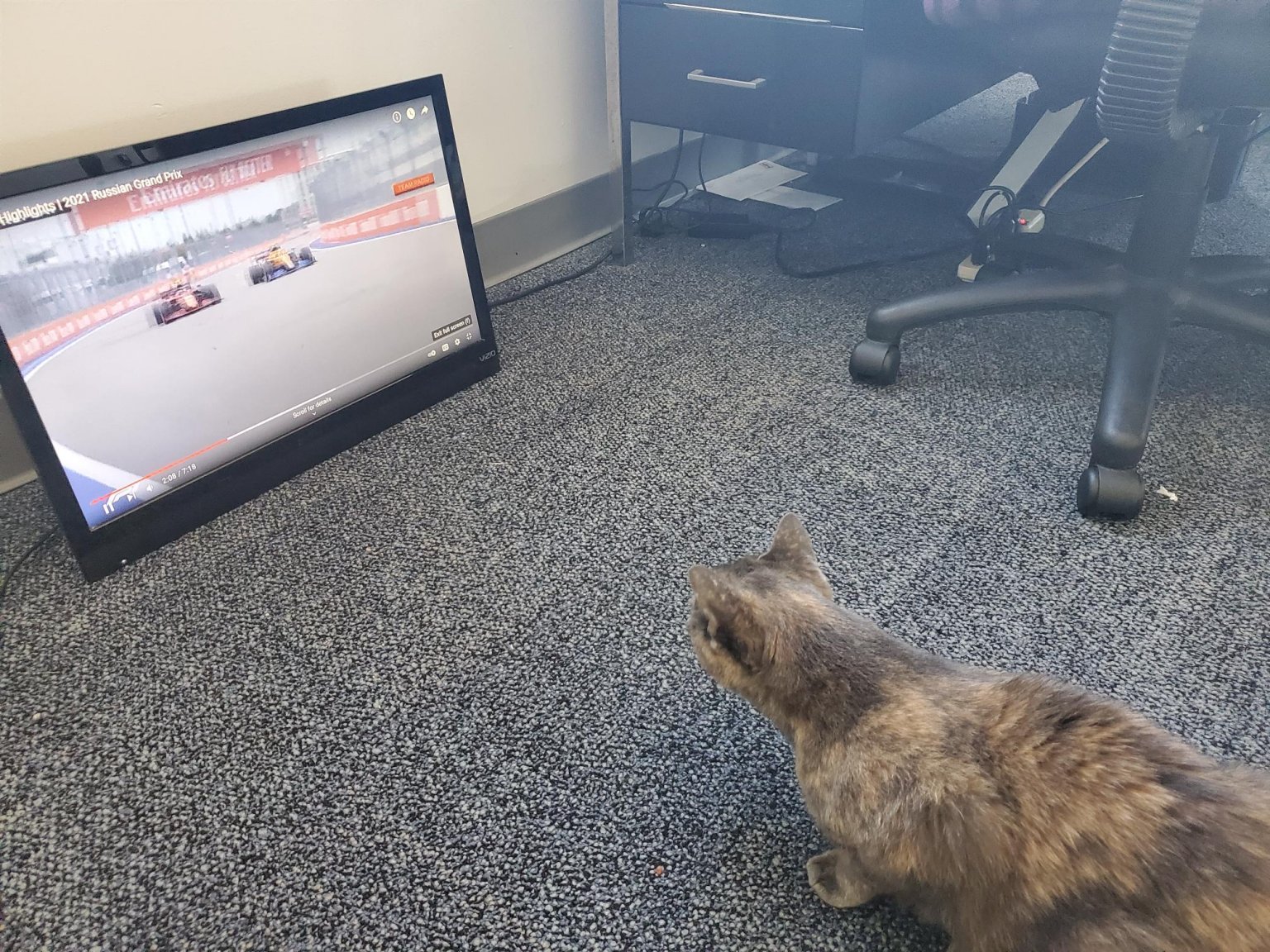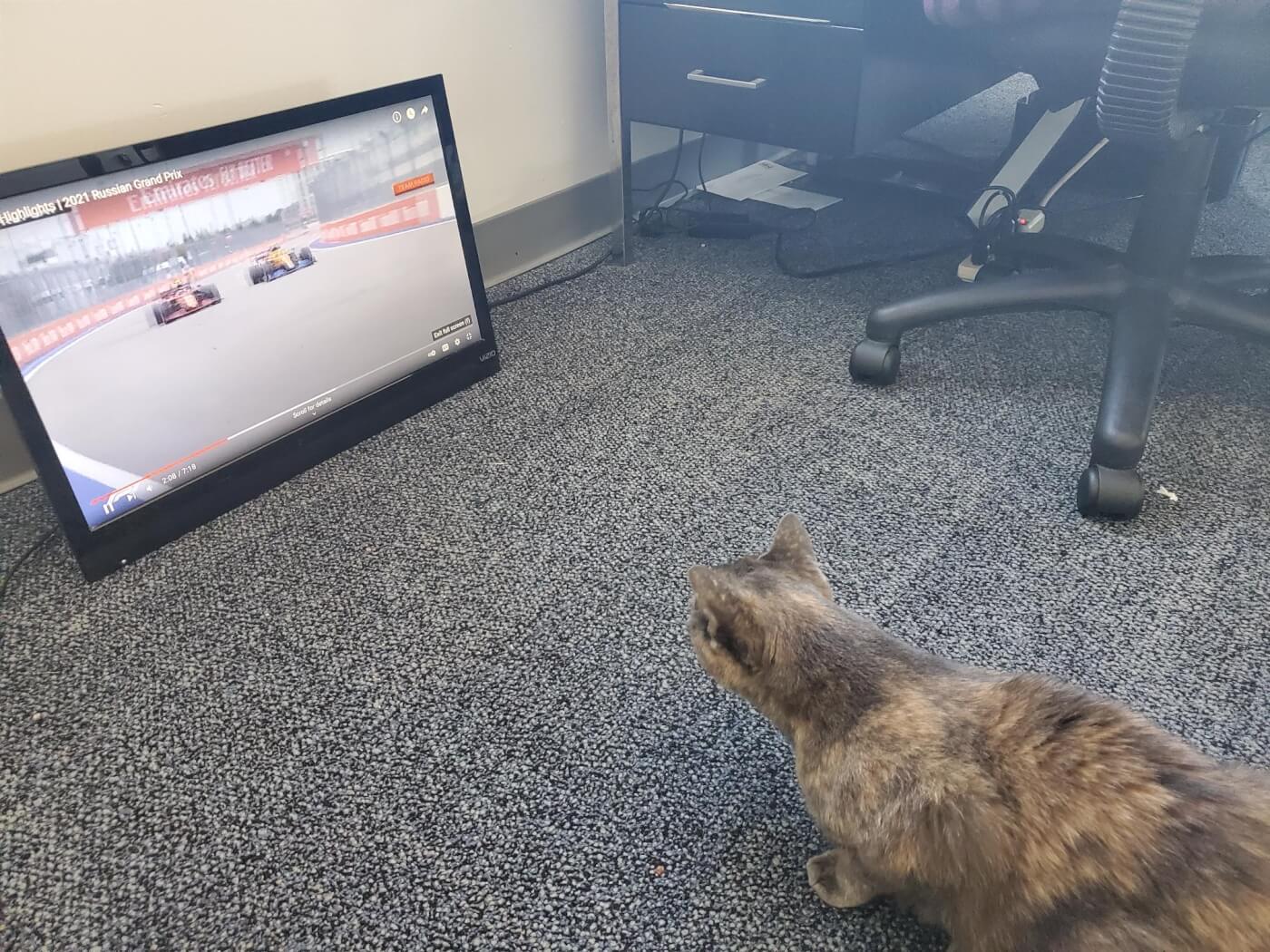 We set up one of Samsung's gifts in our Norfolk office lobby, where guests can now watch PETA's trailblazing work—from heart-warming animal rescues to jaw-dropping investigations—on our YouTube channel.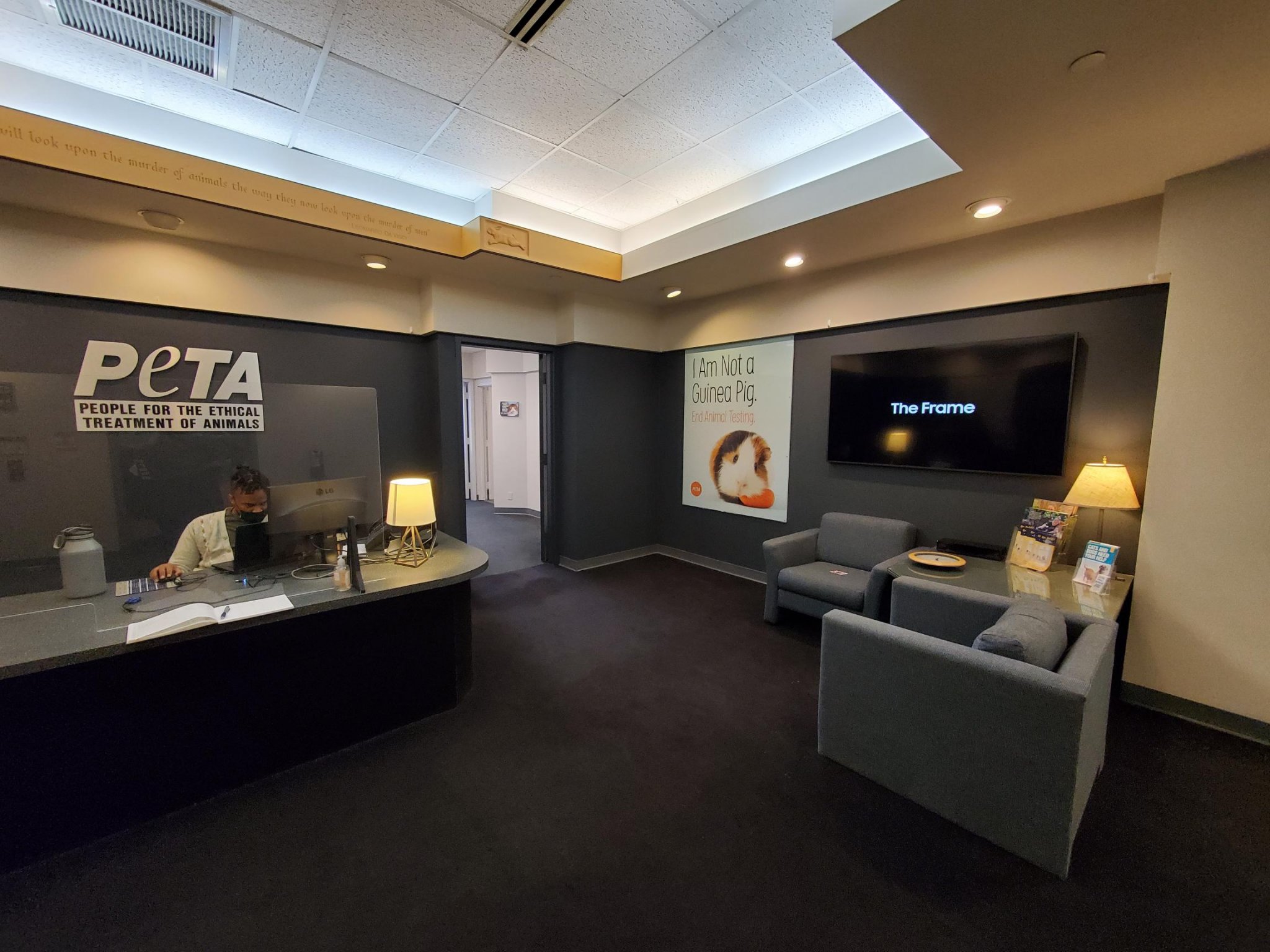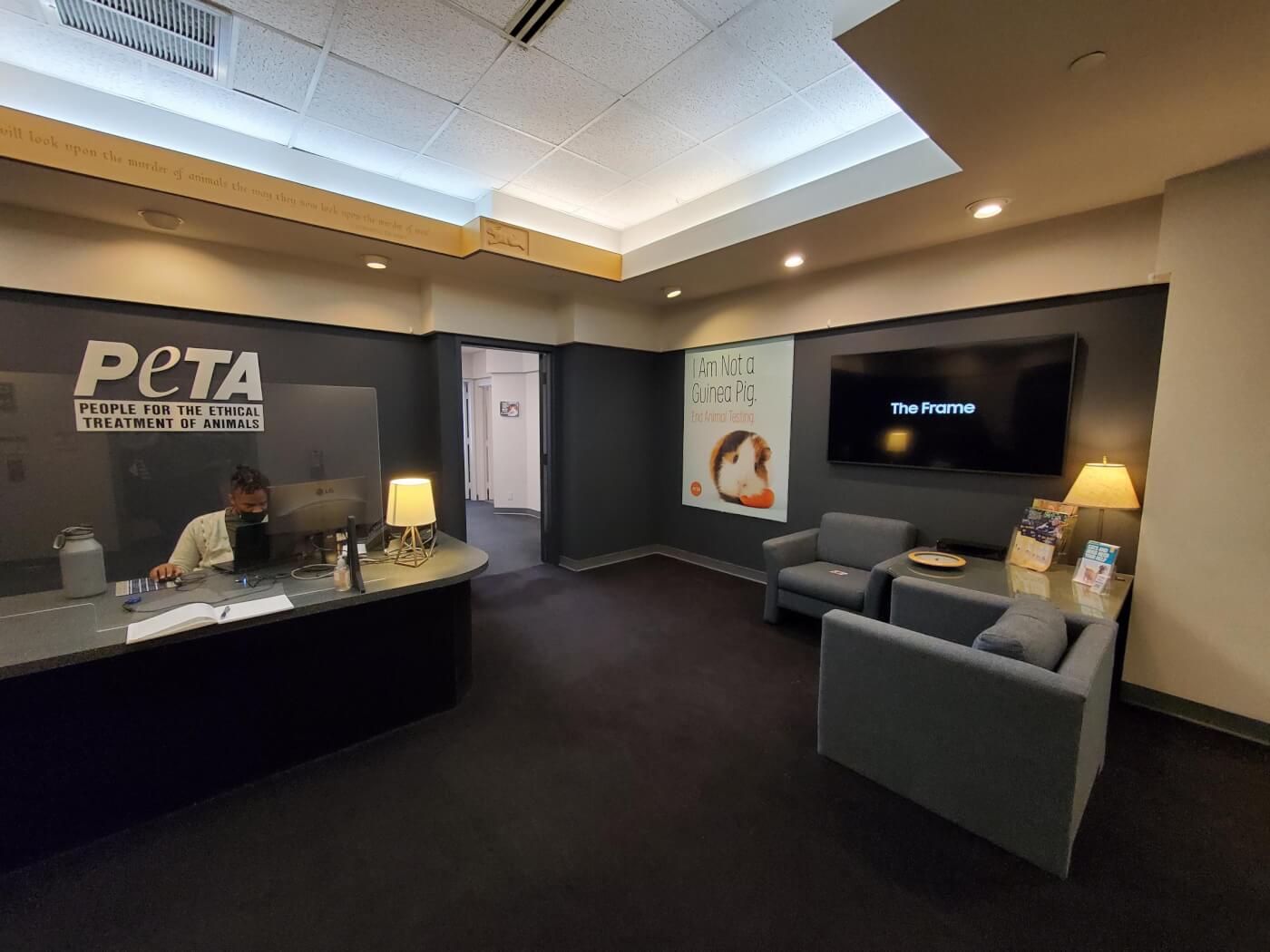 And as for the 75-inch Samsung TV—we've handed it off to the highest bidder in our epic silent auction virtual event, which helps us continue our work to help our fellow animals.
Brandi, Bubbles, and Everyone Else at PETA Say, 'Thank You!'
Thanks to kind donors, Brandi and Bubbles are having a blast watching their favorite clips. If you want to learn more about keeping a companion cat entertained, PETA President Ingrid Newkirk covers that—and much more—in her new book, 250 Vital Things Your Cat Wants You to Know. Get to know your feline friend better by purchasing a copy, now available on Amazon:
As an Amazon Associate, PETA earns from qualifying purchases. If you buy something after clicking the Amazon links on this page, a percentage of the qualifying purchase will be donated to PETA and help us protect more animals from exploitation.