On World Animals Day, which is also St. Francis Day, in honor of the patron saint of animals, PETA Vice President Dan Mathews was invited to speak in the Polish hometown of Jewish icon Isaac Bashevis Singer, Nobel prize-winning author and vegetarian advocate.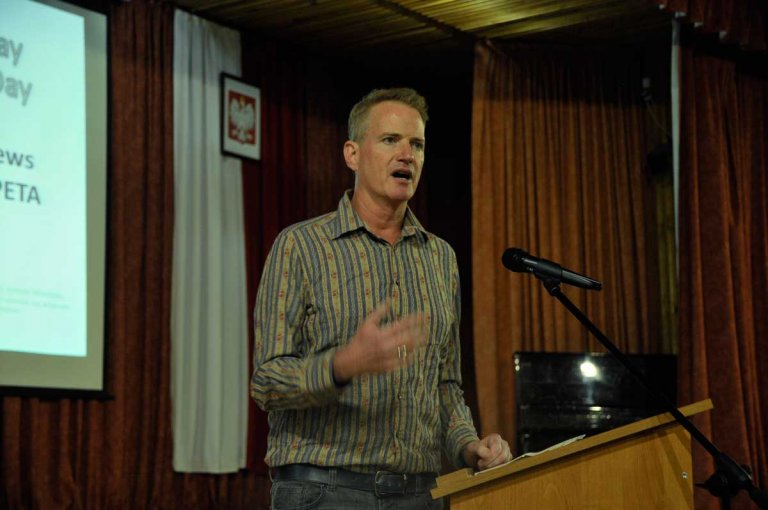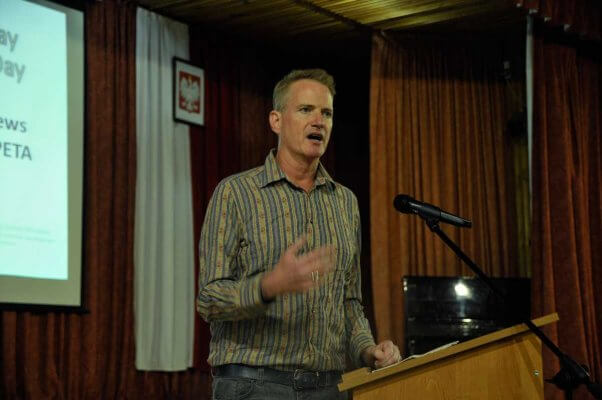 © Kamil Szkopik
Hundreds of students packed a high school auditorium in Biłgoraj to hear Mathews speak.
"Animal rights may be considered a new phenomenon," said Mathews, "but philosophers have been pushing it throughout history—like Isaac Bashevis Singer did here in Biłgoraj even before he fled the Holocaust." Mathews encouraged the inquisitive teens to emulate Singer, who rose above religious and cultural pressures to question why we eat and wear animals. "Question tradition—that's how society evolves. Ask yourself why we gather on holidays, to celebrate life, around the body of a dead bird or a pig. The new generation knows we don't need to kill to live."
The students researched animal rights topics in advance and asked sophisticated questions about vegan living and the future of humane science as opposed to experiments on animals.
Mathews also visited a psychology class in which he and the students discussed the idea that caring for animals helps strengthen personal character and responsibility and cited studies showing that living with animals improves humans' health and mood.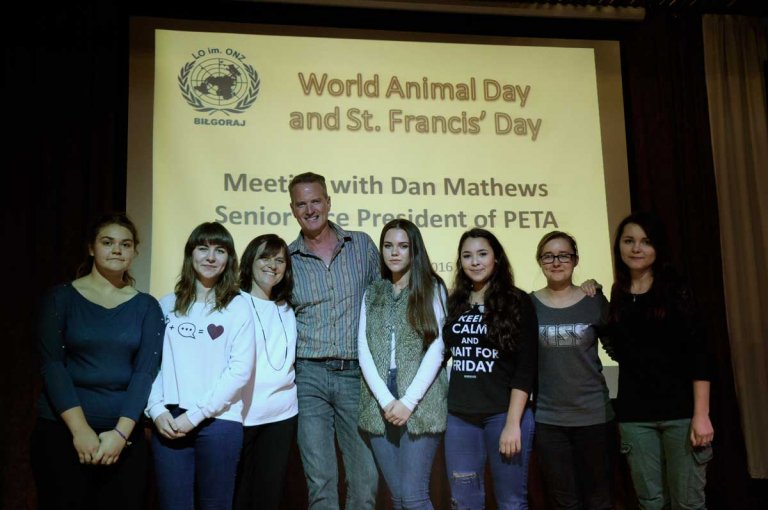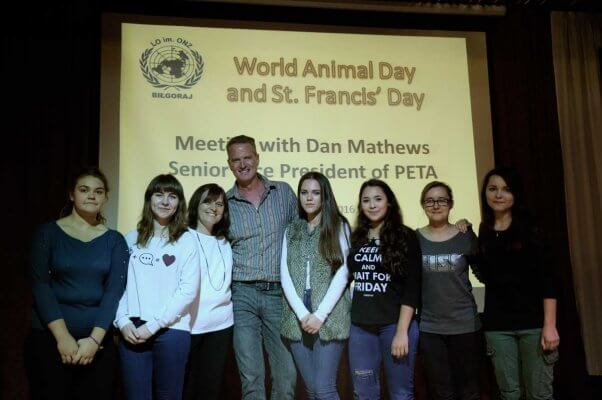 © Kamil Szkopik
After the assembly, Dan joined students lining the hallways to collect food for homeless animals, gather signatures on a petition asking the Polish government to stop experiments on animals, and sell baked goods to benefit the town's vegan club. As Dan departed to go visit the Isaac Bashevis Singer statue, he left students with one of his favorite quotes from the iconic author: "I did not become a vegetarian for my health, I did it for the health of the chickens."