A dairy-industry report obtained by PETA Latino details how marketers can target Spanish-speaking immigrants.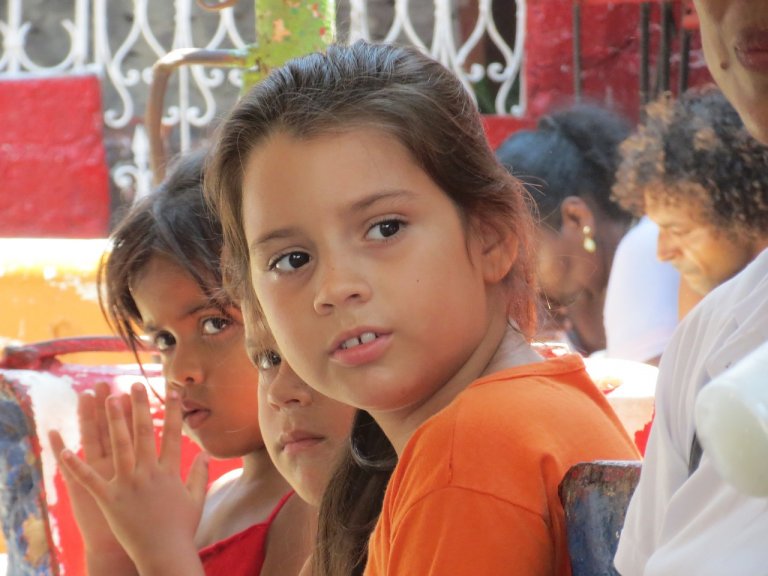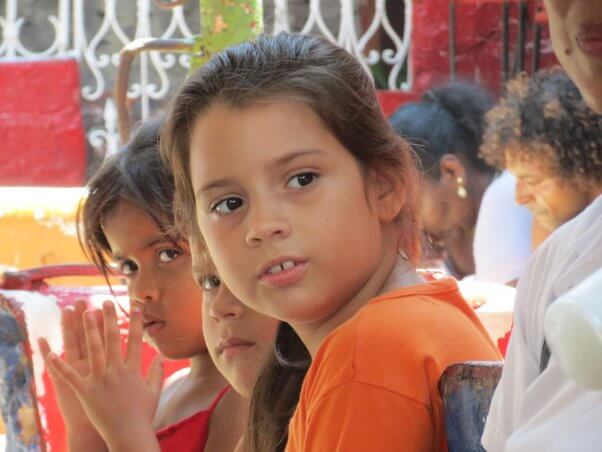 Just a couple of their culturally insensitive assertions include:
Foreign-Born, Less Acculturated Immigrants

In marketing to this group, it is very important to understand that they tend to have large families and lower incomes. But don't be discouraged by the income data. Buying quality products that please their families is very important, so these consumers can be excellent, brand-loyal customers. . . .

Hispanic Kids are a Gateway to Household Dairy Purchases

The children of foreign-born Hispanics are the bridge between parents and American trends and tastes—typically experiencing foods first and introducing them to the family. Second-generation Hispanics are fast becoming the driver to the group's growth, with 88% of Hispanic children born in the US versus 61% of adults. Foreign-born Hispanics are twice as likely as U.S.-born to say their kids are teaching them about American food, culture and products. Hispanic children are also influential grocery shoppers, as they shop with their parents more frequently than the general population. Latino moms tend to show their love with good food, and may be compelled to purchase kid-pleasing items.
Human rights and animal rights are inextricably linked. PETA has spoken out against separating families at the border, and now, PETA Latino is striking back against big dairy for targeting Spanish-speaking immigrants. We're placing our Spanish "Not Your Mom? Not Your Milk!" billboards in Albuquerque and Las Cruces, New Mexico, and Yuma, Arizona.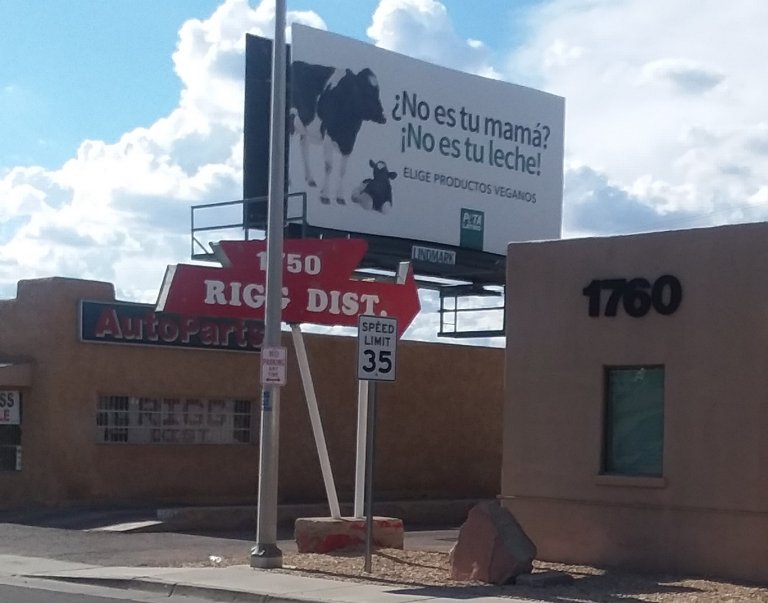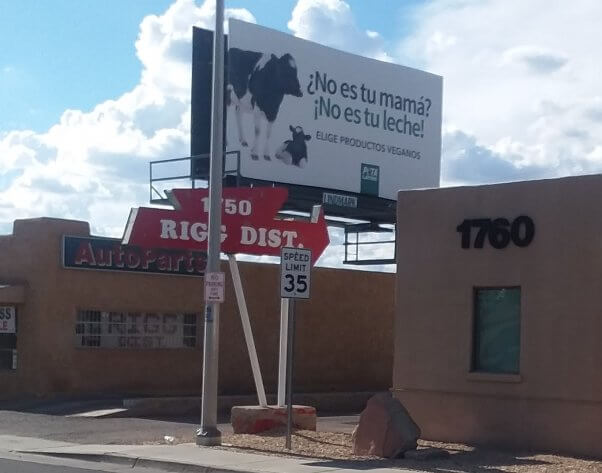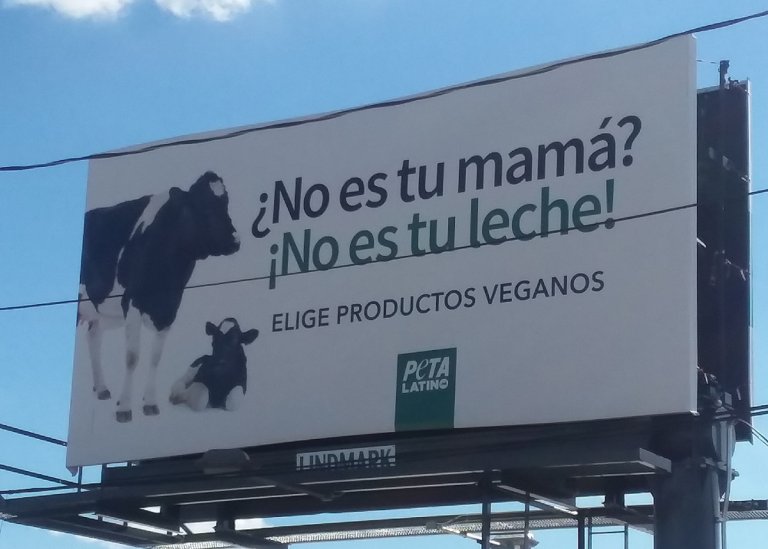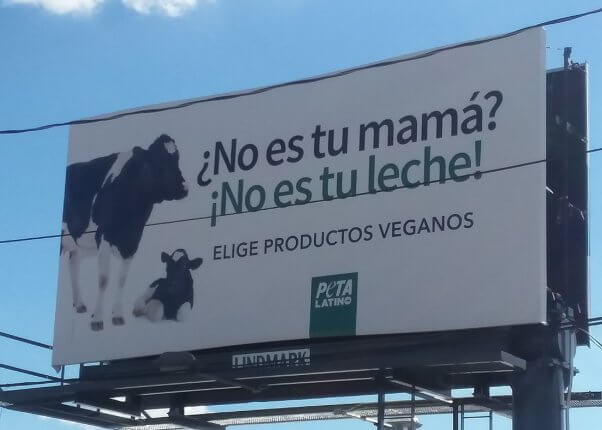 The dairy industry has a long history of pushing milk on various consumer groups through targeted marketing campaigns—and this attempt to exploit immigrants is more of the same. Despite its best efforts, milk consumption has been steadily declining for decades as people learn how it harms their bodies and that dairy farms destroy the planet and separate mother cows from their suckling babies.
Join PETA and PETA Latino in Standing Up to Big Dairy
No one, human or animal, deserves to be the target of oppression and abuse. Demand that Land O'Lakes eliminate some of the worst kinds of abuse that cows trapped on its suppliers' farms have to endure. And pledge to try eating vegan for the next 30 days.