Animal research has failed to benefit human health, wasted limited public research funds, misled clinicians, and harmed countless animals unnecessarily, finds a new report by PETA scientists Emily Trunnell, Ph.D., and Frances Cheng, Ph.D. It will be presented in poster form at the second annual Pan-American Conference for Alternative Methods in Rio de Janeiro on August 24.
The poster also lists strategic priorities for phasing out animal experimentation and shifting resources toward human-relevant, non-animal methods.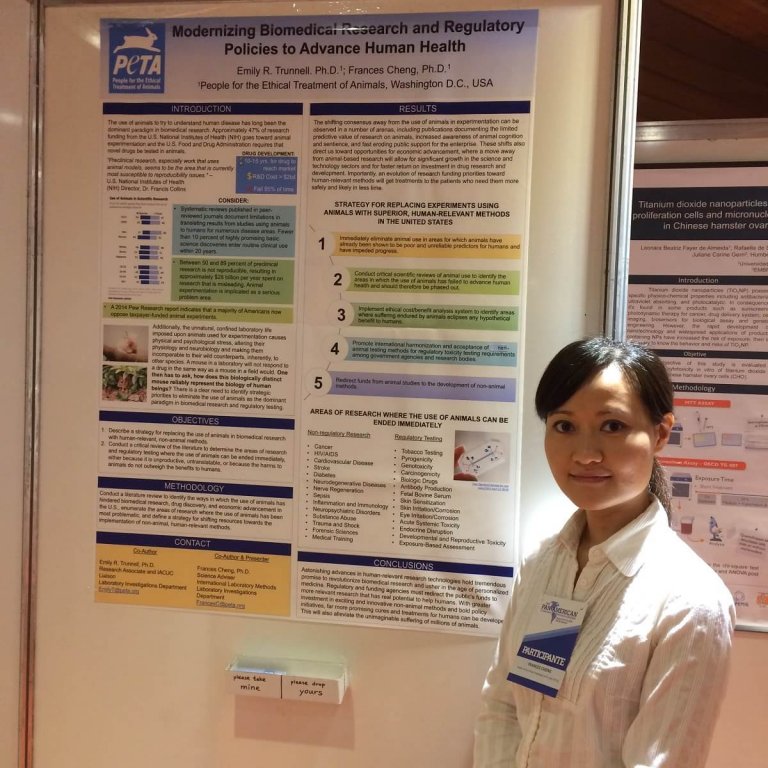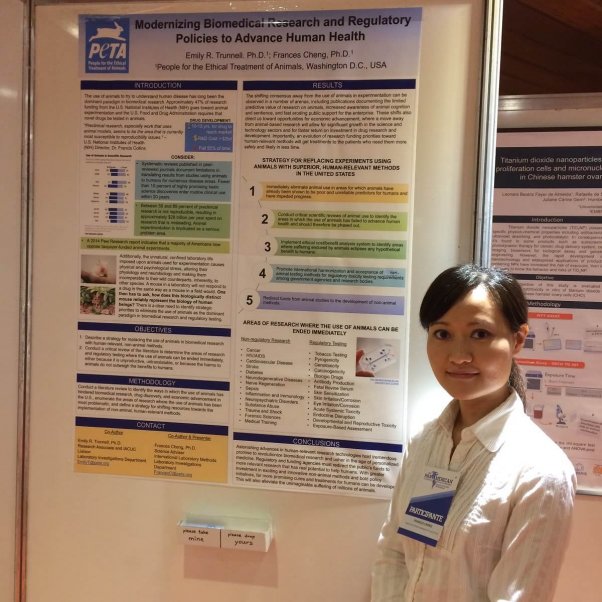 "Billions of dollars are wasted on animal research, which is an archaic methodology that can't provide useful answers to the questions that scientists are asking in the 21st century," says study author and former animal experimenter Trunnell. "PETA's robust blueprint for phasing out animal experimentation shows how to move science forward, save hundreds of millions of animals' lives every year, and pave the way for the safer and quicker development of new therapies and pharmaceuticals."
On their poster, Trunnell and Cheng note that approximately 47 percent of all research funding from the U.S. National Institutes of Health (NIH) goes toward animal experimentation. Multiple review articles and meta-analyses have shown that the vast majority of animal studies aren't reproducible and that the data derived from tests on animals doesn't apply to humans. Novel drugs that appear safe and effective in animal trials fail 95 percent of the time in human trials.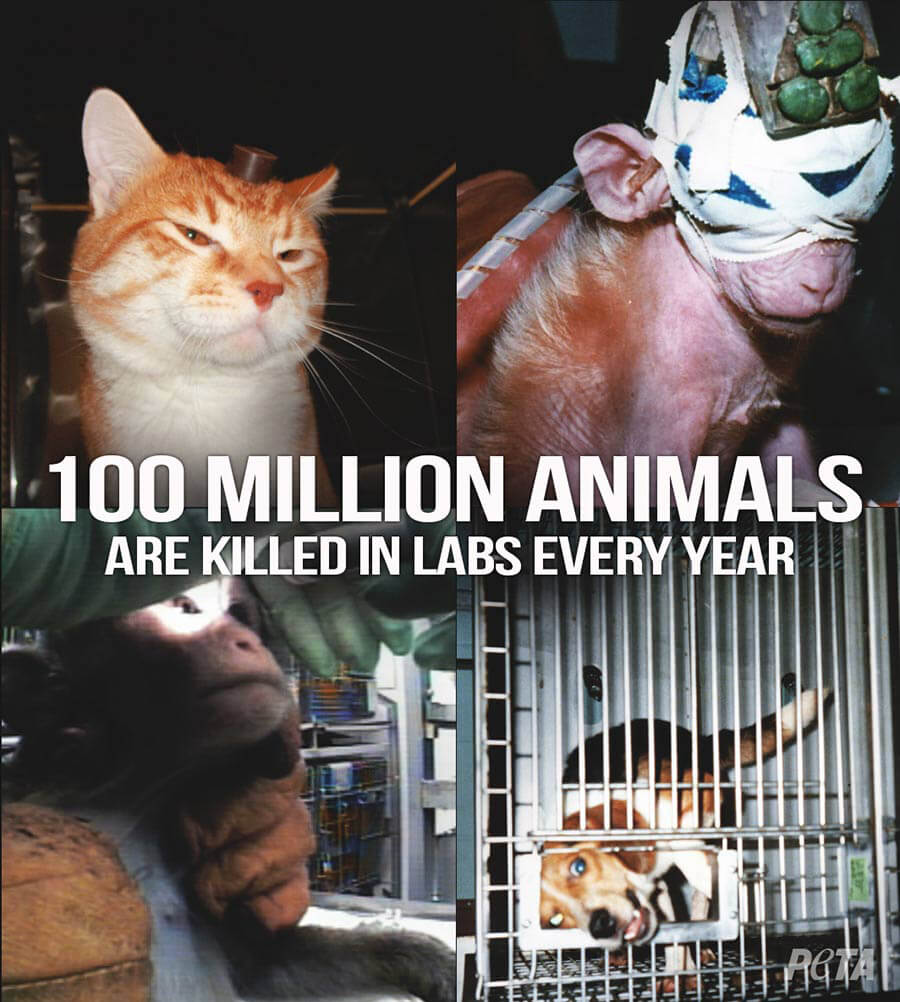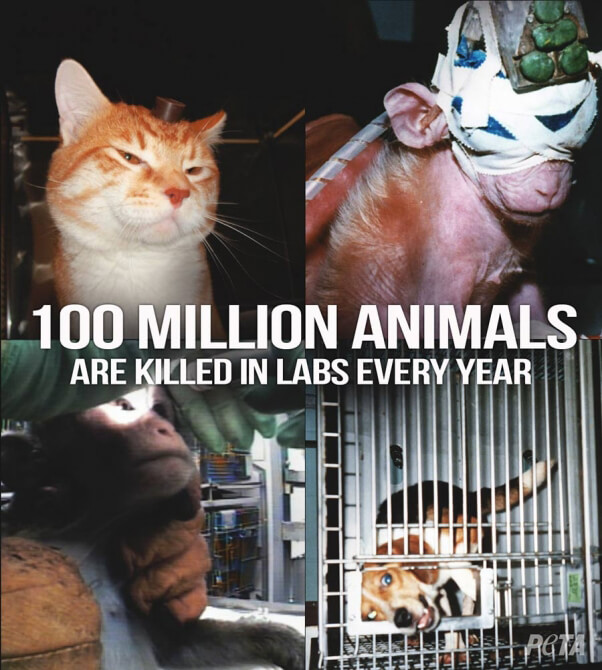 PETA's strategy for ending the use of animals in research includes the following:
Immediately eliminating animal use in research areas in which it has already been established as having failed to advance human health
Identifying other areas in which animal use has failed to advance human health and should therefore be phased out
Identifying areas in which the suffering endured by animals eclipses any hypothetical benefit to humans
Promoting international harmonization and acceptance of non-animal testing methods for regulatory toxicity-testing requirements among government agencies and research bodies
Redirecting funds from animal studies to the development of non-animal methods.
We need lawmakers to understand how much money NIH currently wastes. Please send a polite e-mail to your members of Congress urging them to mandate that NIH stop throwing away taxpayer money on cruel, useless animal experiments and instead focus on modern, non-animal methods of research.