D.C. Metro passengers got some food for thought yesterday when "chickens," "pigs," and "cows" hopped on a Red Line train and rode through the city, pleading with their fellow commuters to think of them as individuals, not entrées.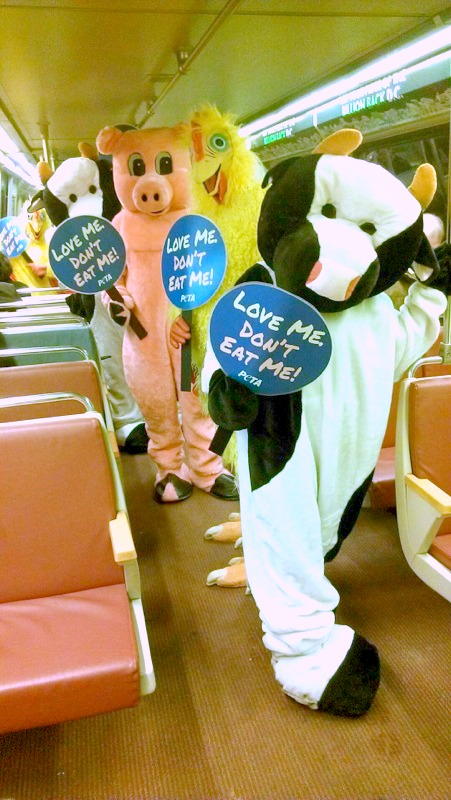 Although the "animals" eventually disembarked, their message will continue to be heard. PETA has placed more than 250 banners in Red Line rail cars and on Metro buses in the Washington, D.C., area as well as in Friendship Heights and Eastern Market asking people to try tasty vegan foods. PETA has also placed "Try Vegan" billboards in New York, Chicago, and Los Angeles.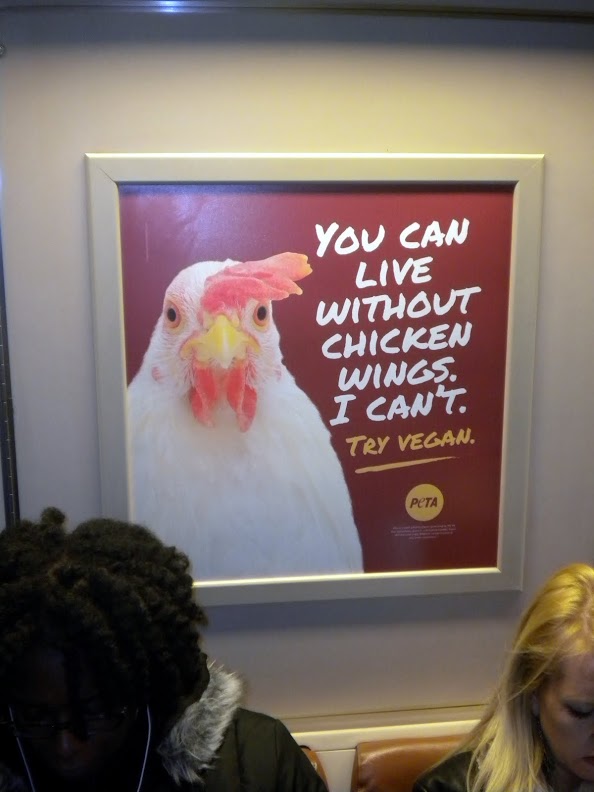 Before boarding the Metro to kick off the new ad campaign, the "animals" fed the folks at Eastern Market with Smoke & Barrel's savory vegan ribs that were a huge hit. "It tastes smoky and flavorful. It has the same texture as meat," said a passerby.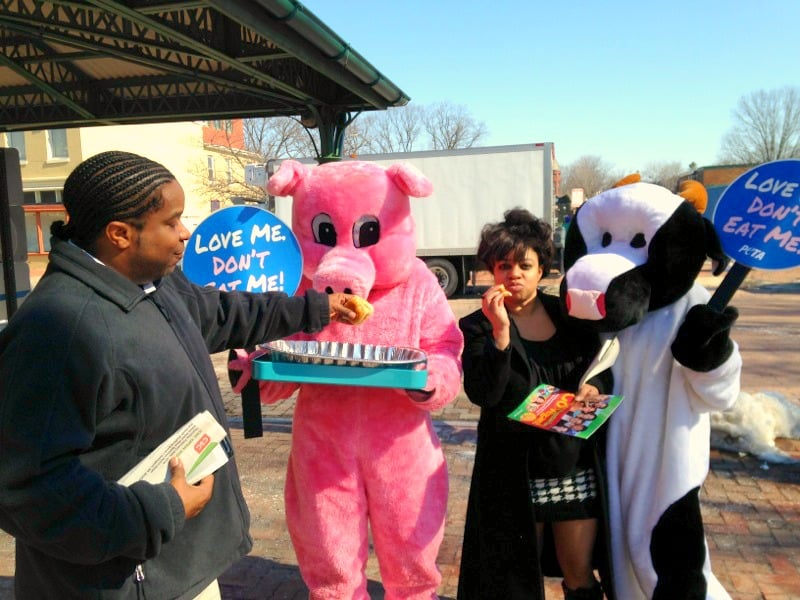 Go on—try vegan today!