It's possible that for the first time in history, the most well-remembered story to come out of the Winter Olympics won't be about anything that took place on the slopes, on the ice, or in the judge's box. The most cherished story from these games may well be about the athletes' banding together to help animals.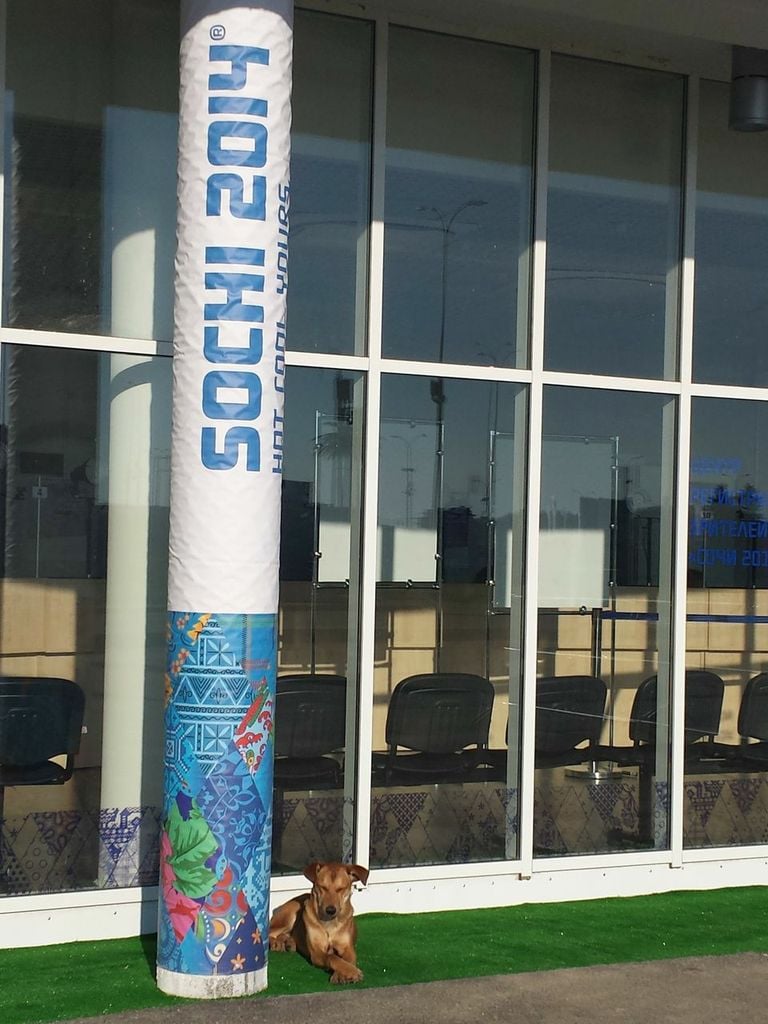 Last week, PETA reported on Gus Kenworthy, the American skier who will be returning to the states with a newly adopted mother dog and her four puppies. And this week, many more athletes have stepped up to save Sochi strays, including American snowboarder Lindsey Jacobellis; American hockey players Ryan Miller, David Backes, and Kevin Shattenkirk; and many Olympians from other countries as well.
Celebrities have been celebrating the Olympians' kindness and urging others to adopt:
Thrilled @guskenworthy is talking about the #sochidogs – thank you!

— Kristin Bauer (@IamKristinBauer) February 16, 2014
"We can eliminate ALL oppression by creating a sincere love and respect for ALL living beings" -Olympian @SebaJohnson http://t.co/s7LuqmUDrG

— Tony Kanal (@TonyKanal) February 16, 2014
Remember there are thousands of Valentines waiting for your love at your local dog shelter!

— Jeb Brovsky (@JebBrovsky) February 14, 2014
In other celebrity news:
Russian bobsledder Alexey Voevoda gave vegans another feather for their caps when the cruelty-free eater won gold. PETA U.K. interviewed Alexey, and when they asked him why he decided to go vegan, he had this to say: "At first, I approached it from a scientific standpoint. However, I then came to have some ethical views about this diet. I love happy, living animals!"
During On Air With Ryan Seacrest, Ryan announced that he's on day two of his vegan diet. We're not sure if he's doing a Beyoncé-esque cleanse or making a permanent commitment, but PETA is sending him a thank-you gift of delicious vegan goodies.
Many other stars have been busy bragging about their cruelty-free eats, too:
K just gonna watch Friends & eat this vegan mac & cheese now. Goodnight all.

— hayley from Paramore (@yelyahwilliams) February 18, 2014
@PETAUK @peta ❤ pic.twitter.com/Ia4CMISGyp

— Rosanna Davison(@rosanna_davison) February 14, 2014
Vegan calamari to answer your question,it's breaded mushrooms @julianne_rae #nyc #veganlife I'm… http://t.co/rrdKc1kGD4

— Jermaine Dupri (@jermainedupri) February 14, 2014
Sir Roger Moore has earned bragging rights as well. "007" and PETA U.K. convinced British retailer Fortnum & Mason not to sell vile foie gras in its new Dubai location.
Khloe Kardashian left little doubt as to how she feels about fur when she stepped out in New York City wearing a faux fur emblazoned with an unmistakable message.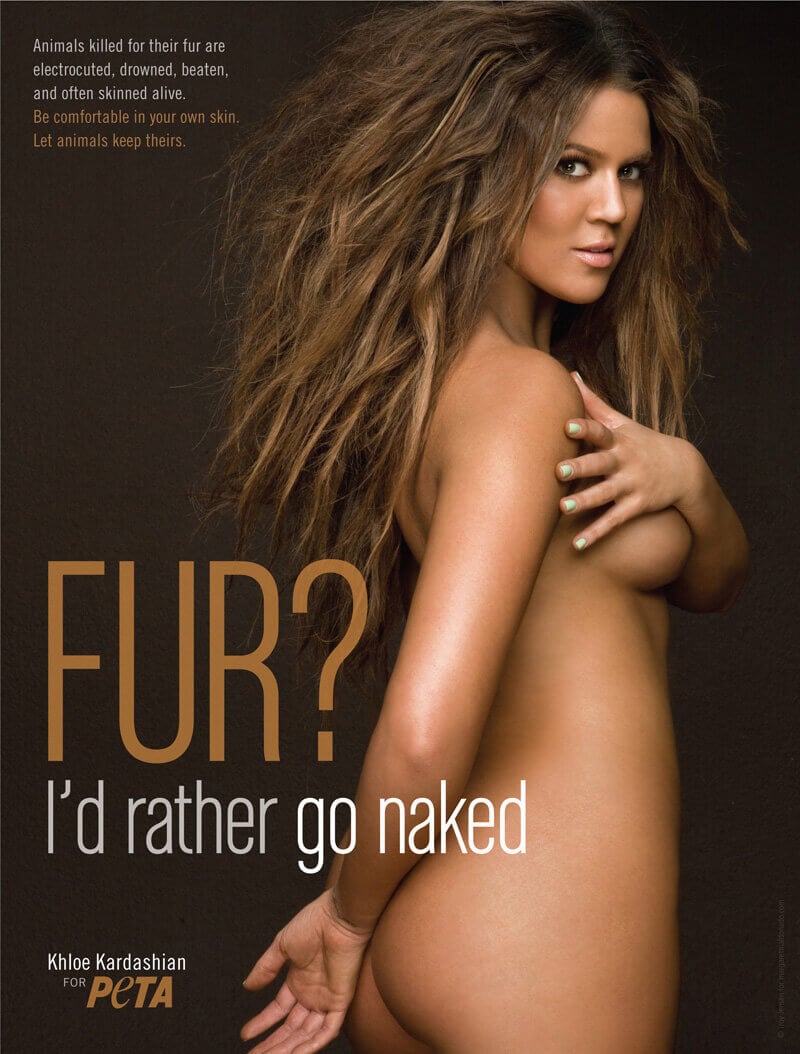 Axl Rose and Queen guitarist Brian May are joining forces but not for the reason you might think. Both musicians are condemning the killing of Marius, the baby giraffe at a Denmark zoo who was killed and fed to other animals because he was considered "surplus." Axl called the killing a "tragedy" and an "avoidable horror show," and Brian stated, "Just as slavery was eventually recognised as an aberration – an outrage, and unsupportable in a decent society – so it will be, in the near future, that the rights of all creatures to a life worth living will be recognised, and behaviour like this will be deemed criminal."
And we think Joanna Krupa and Ricky Gervais said all there is to say about the fact that Princes William and Harry, anti-poaching advocates, spend their time gunning down wildlife:
Wow what a hypocrite http://t.co/V6JucXIm5x

— Joanna Krupa (@joannakrupa) February 16, 2014
Why don't we let those idiots who pay thousands of dollars to shoot endangered species have a free trip to hunt poachers instead? Perfect.

— Ricky Gervais (@rickygervais) February 13, 2014
To keep up with what all your favorite stars are doing for animals, follow @PETA on Twitter.