What's the biggest story to emerge out of this year's Winter Olympics? One that Russia wishes would vanish as fast as snow in 60-degree temperatures—the international outrage over the massacre of Sochi's stray dogs.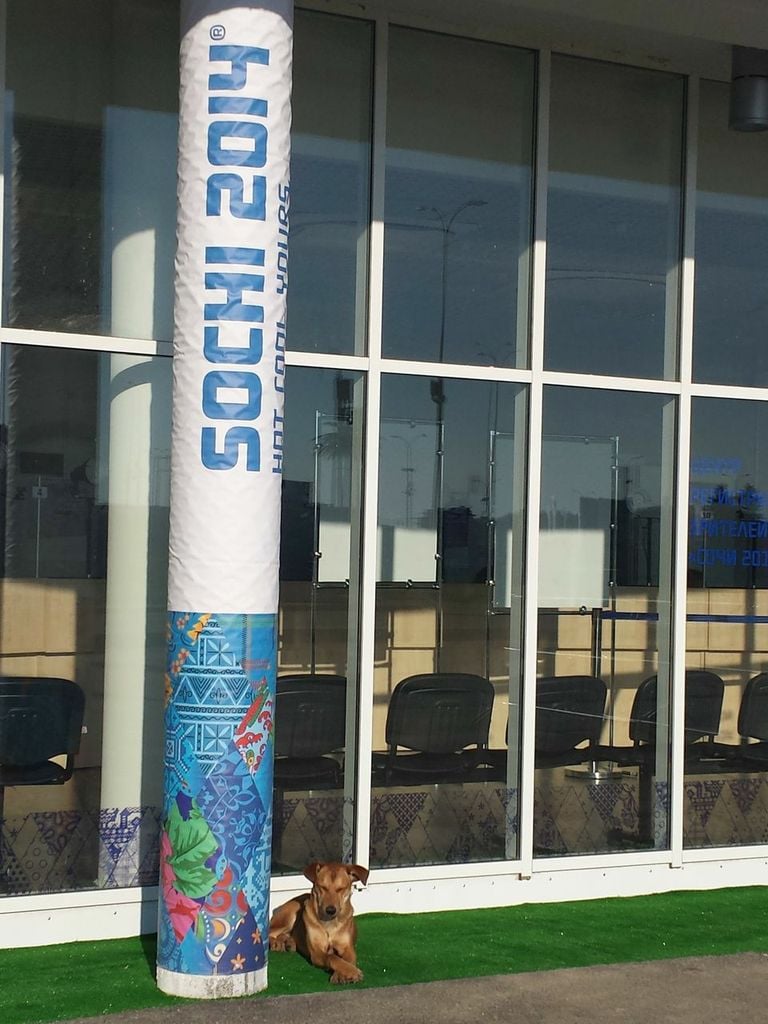 The killing of Sochi's strays started long before the Olympics, back in October, according to news reports. An untold number of dogs have been killed by "pest removal" teams armed with poison darts and bait that cause the dogs to suffocate slowly to death. ESPN's Keith Olbermann has described Sochi as an "Olympics stained with the blood of thousands of dogs."
Many of the dogs were abandoned by former Sochi residents who were displaced by the construction of the Olympic village. The dogs continued to hang around and breed while being fed by construction workers. Most of the dogs are friendly—many are playful puppies. They have captured the hearts of athletes, fans, and reporters alike, and outrage over their slaughter has become an international scandal. Yet the Russian government has yet to denounce or call off the killings.
But that doesn't mean that Russian citizens aren't appalled. Russian billionaire Oleg Deripaska, who has financed much of the Olympic construction in Sochi and who is also a dog lover, has donated funds toward the creation of an animal shelter on the outskirts of town, and volunteers have rescued and are caring for more than 140 dogs. But the shelter itself is little more than a collection of doghouses and wire pens, and hundreds more dogs are still roaming the streets.
The questions also loom: What will become of the dogs after the Olympics are over? Who will adopt them? Will some of these dogs spend the rest of their lives in severely crowded dirt pens? Are there any plans to build a permanent animal shelter in Sochi and implement a spay-and-neuter program?
PETA has written to the Russian Embassy and to Sochi Mayor Anatoly Pakhomov demanding that they call off the killings and start a spay-and-neuter initiative in Sochi.
You can join us. Click on the button below to add your voice to the chorus of people who are speaking up for the Sochi dogs.