Update: New York City's health authority has allowed UniverSoul Circus to bring tigers into the city as long as the circus agrees to provide them with exercise, which is required by federal law but which the circus's tiger supplier routinely fails to do. Not only has New York City's enforcement of animal welfare laws forced UniverSoul to make improvements, the circus also had to perform several shows without tigers or elephants, which is a first for the city. Of course, we'd prefer that all animals stuck in circuses be freed from their chains and cages, but this move is a significant sign of progress, as it shows that city officials are not allowing the circus to bypass local authorities, as it's accustomed to doing.
Originally posted on April 1, 2014:
UniverSoul Circus was not met with a welcome mat by New York City officials after the city's health department reportedly determined that the circus did not qualify for a required permit since the three elephants who were being hauled around from venue to venue weren't cleared as being free of tuberculosis and the tigers were jammed into tiny cages.
Today's drug-resistant tuberculosis isn't your grandma's disease: It's contagious and a very real threat to public health. Elephants have fallen ill with the disease—some have even died—and people have become infected after coming into contact with elephants who have tested positive.
In explaining its refusal to issue a permit, the health department stated, "The animal housing for both species was found to be inadequate to protect the safety of the public and the primary enclosures of the tigers was determined insufficient to allow for adequate freedom of movement."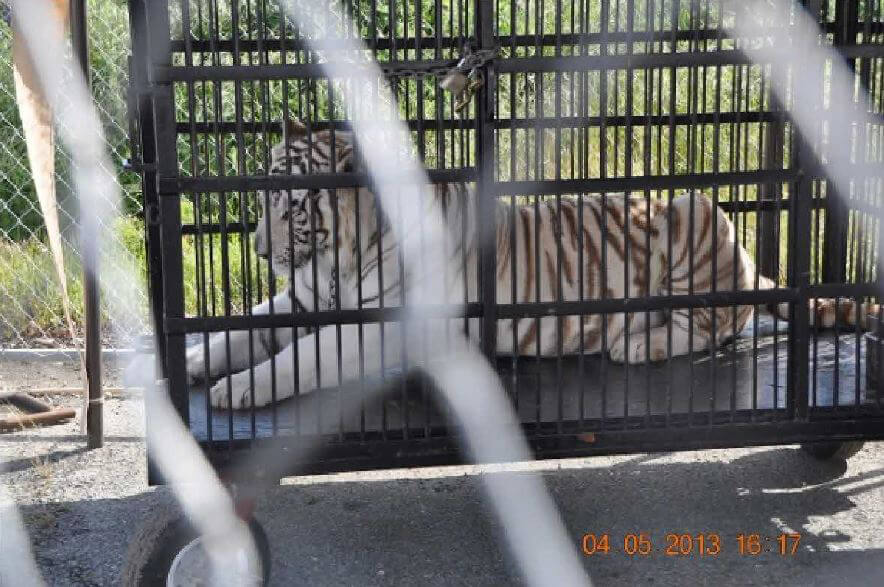 For years, PETA has been documenting how the exhibitors used by UniverSoul Circus force tigers to live in cramped transport cages and chain elephants for up to 24 hours a day, among other abuses.
What You Can Do
Please thank Mayor Bill de Blasio and the New York City health commissioner for slamming the door shut on circus cruelty.