Just three months after being cited by the U.S. Department of Agriculture (USDA) for failing to give tigers adequate space and exercise, among other abuses, UniverSoul Circus tiger supplier Mitchel Kalmanson has been cited by the agency yet again, marking the third time that he has racked up violations in less than six months.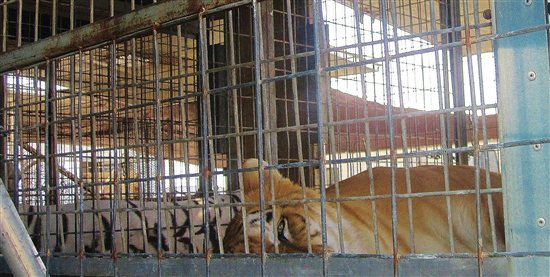 The latest violations came to light when PETA submitted an urgent request to the USDA for an inspection after learning that Kalmanson's tigers had reportedly been confined to cramped cages in transport trucks during 90-degree–plus heat without access to water in a mall parking lot. Two days later, the USDA investigated and cited Kalmanson for failing to provide tigers with adequate space and required exercise, repeat violations of the Animal Welfare Act (AWA).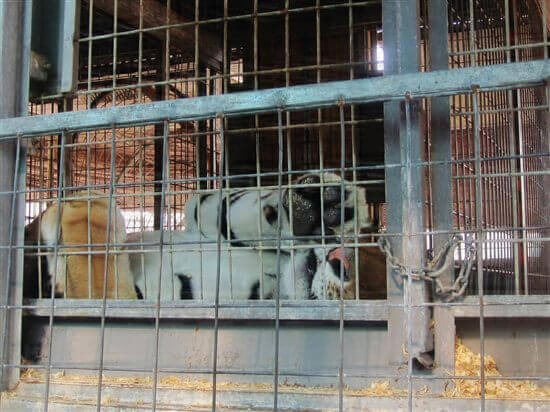 The latest citations come on top of a $6,000 civil penalty that Kalmanson paid in 2008 for two tiger escapes that took place while he was traveling with UniverSoul. In 2011, Kalmanson was also cited for AWA violations after PETA filed a complaint that included video footage of a tiger whose foot was trapped under a sliding cage door while touring with UniverSoul.
Kalmanson has also been cited for other violations while exhibiting with UniverSoul, including for failure to provide adequate veterinary care; failure to meet even minimum space requirements for tigers on other occasions, lions, and chimpanzees; improper food storage; failure to have an exercise plan; inadequate veterinary care records; and more.
What You Can Do
Never buy a ticket to any circus that uses animals, and urge your friends, family members, and coworkers—especially those with small children—to do the same. Ask them to patronize only animal-free acts instead.