Stump Hill Farm is a notorious roadside zoo in Massillon, Ohio, that has long supplied tiger cubs—who still should be with their mothers—to the local high school football team for use as mascots. The roadside zoo has a lengthy history of failing animals, and the latest set of U.S. Department of Agriculture (USDA) citations show that it's business as usual there.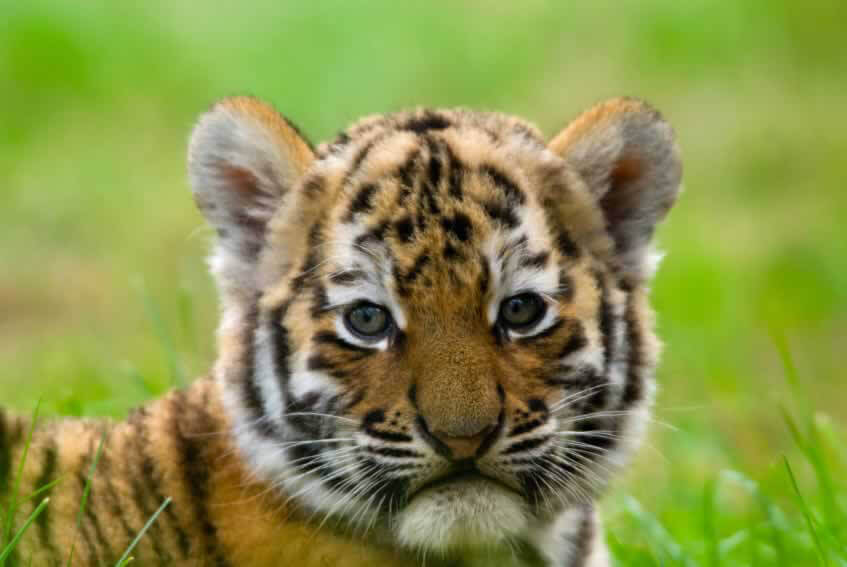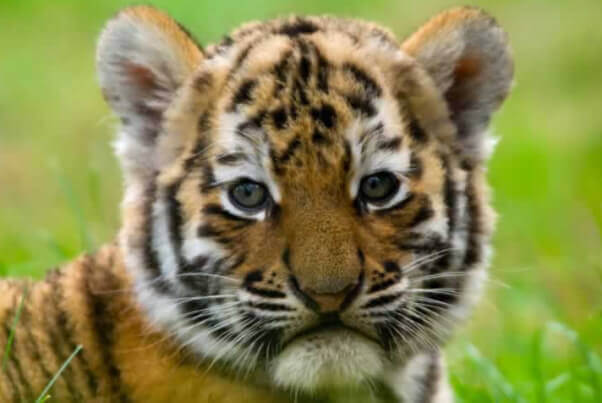 © iStock.com/Enjoylife2
The USDA slapped Stump Hill Farm, operated by Cyndi Huntsman, with serious repeat violations of the federal Animal Welfare Act (AWA), including denying adequate veterinary care to a tiger with a gaping 2-inch wound in his side and failing to maintain safe, secure perimeter fencing. Rabbits were fed from filthy feeders encrusted with dried, old food, and flies swarmed around the enclosure that houses baboons.
Stump Hill Farm's dozens of previous AWA violations include denying adequate veterinary care to multiple sick or injured animals, illegally declawing a tiger, preventing officials from investigating animals and records, and jamming tigers into cages so small that the animals could barely move.
In other news:
PETA has filed complaints asking the USDA to investigate the Natural Bridge Zoo, owned by Karl Mogensen, and the Virginia Safari Park, owned by his son Eric Mogensen, both of which are located in Natural Bridge, Virginia. These roadside zoos have long histories of USDA citations and animal abuse. At the Natural Bridge Zoo, visitors documented capuchin monkeys with hair loss, including one who was picking at a raw sore, while zebras, kudus, and many other animals were confined to filthy enclosures and forced to stand in deep mud. Conditions at the Virginia Safari Park are no better: A goat was left to languish with painful, curling hooves, and an armadillo was spotted racing back and forth along the wall of his tiny cage in apparent distress.

The USDA has suspended the Natural Bridge Zoo's federal license twice in the past and has ordered it to pay more than $22,000 in penalties over the years. The agency is currently investigating it for a multitude of animal-welfare violations, many of which were documented and reported by PETA. The Virginia Department of Game and Inland Fisheries suspended the facility's state permit for several months earlier this year after officials found extensive, ongoing animal-welfare violations. The USDA hit the Virginia Safari Park with a formal complaint in May 2015 that alleges that animals there died of frostbite and were denied veterinary care for diseases and injuries.
Another chronic violator of federal law is Alabama's Mobile Zoo, where a chimpanzee named Joe is confined alone to a tiny enclosure and harassed by visitors. PETA recently submitted notice that it intends to file a lawsuit to get relief for him under the Endangered Species Act (ESA) after the U.S. Fish and Wildlife Service announced that it was eliminating a loophole that excluded captive chimpanzees from the protections of the ESA. When the new rule goes into effect on September 14, 2015, all chimpanzees—including Joe—will be granted protection under the ESA. PETA contends that Joe's imprisonment at The Mobile Zoo is an unlawful "take" (that is, he's being harmed, harassed, or wounded) in violation of the ESA. PETA's notice letter is the first action of its kind for captive chimpanzees, and PETA has offered to assist in sending Joe to an appropriate sanctuary.
PETA has submitted a formal petition to the U.S. Occupational Safety & Health Administration (OSHA) calling on the agency to prohibit free-contact management of elephants. Free contact—which allows humans to work in direct contact with elephants who are capable of easily crushing or killing them—subjects elephants to intimidation, bullhooks, and beatings. Protected contact—which maintains a safe barrier between workers and elephants at all times—requires that handlers rely on positive reinforcement when interacting with elephants. Since 1990 alone, frustrated captive elephants have caused more than 135 human injuries and 17 human deaths.
There is always more in the works, so keep coming back to check on all the latest news.