It's hard to believe that it's been a year since the "Animal Kingdom" lost its Prince. The whole world was shaken by the news that the singer had passed away, but few were as affected as his former wife and good friend Mayte Garcia. Her memories of the deeply compassionate man and their shared desire to make the world more beautiful softened the pain. And now, one year later, she's giving his fans an inside look at Prince in her new memoir, The Most Beautiful. Animal advocates will love reading about the couple's efforts to save animals.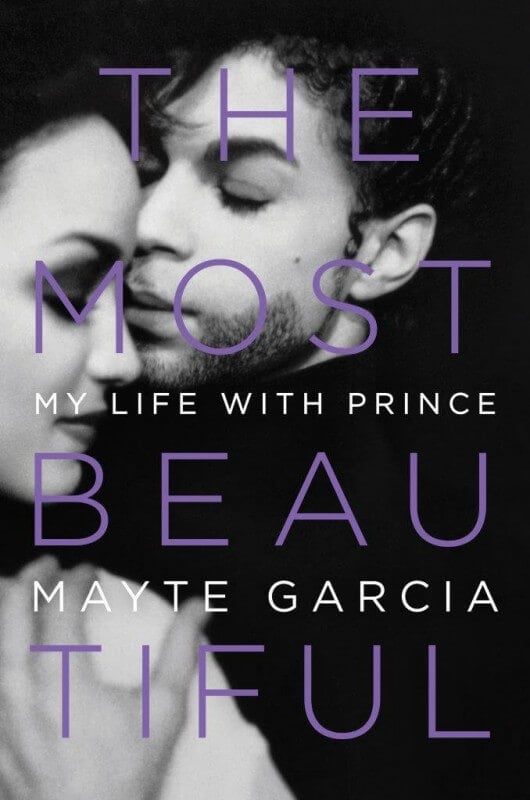 Prince was always an outspoken supporter of animal rights, of course. That much was clear to anyone who heard the lyrics to "Animal Kingdom" or read his liner notes for Rave Un2 the Joy Fantastic explaining why he wouldn't wear wool.
But it was the couple's dog who put Garcia on her own path to becoming an animal activist. Garcia and Prince had been married less than a year when they suffered the loss of their week-old baby boy. It was their dog, Mia, who stopped Garcia from committing suicide. As she explains in The Most Beautiful:
"She wouldn't take no for an answer. Dancing with urgency, demanding to be noticed, she kept throwing herself on her back like she wanted me to pat her belly and pick her up. She insisted that I receive this love she was determined to give me. She pawed and licked and rubbed her face against me until I put the pills back in the bottle and sank down on the floor and held her, shaking like a leaf. She licked the tears streaming down my face and badgered me with affection until I was laughing and crying at the same time.

"When people ask me where my passion for animal rescue came from, I can trace it directly to this moment. Mia saved my life. If Mia hadn't been there, I wouldn't have been there the next day …."
The vegan couple refused to eat or wear animals, and they consistently spoke out against cruelty. Meat was not allowed in their home. In the book, Garcia recalls when Prince wrote his tribute to animals, "Animal Kingdom," which he donated to PETA.
She was on her way to groom shelter dogs when she received the call that Prince had passed away.
"I felt an intense sense of responsibility to animals in peril. I wanted these little guys to be at their most adorable when people came to check out pets waiting to be adopted. That first impression is the difference between life and death for many of these animals; it's hard for people to see them as a potential family member if they're not looking their best. I was not about to screw that up."
Of course, Garcia couldn't make it that day. At PETA's memorial celebration to honor Prince and his animal-friendly legacy, she gave a moving tribute to her late friend. And now she's paying homage to him and to animals again.
Read more about Prince's work to end animal suffering and how you can honor his legacy here.
PETA is a participant in the Amazon Services LLC Associates Program, an affiliate advertising program designed to provide websites with a means to earn advertising fees by advertising and linking to Amazon.com.