There's no such thing as eco-friendly leather.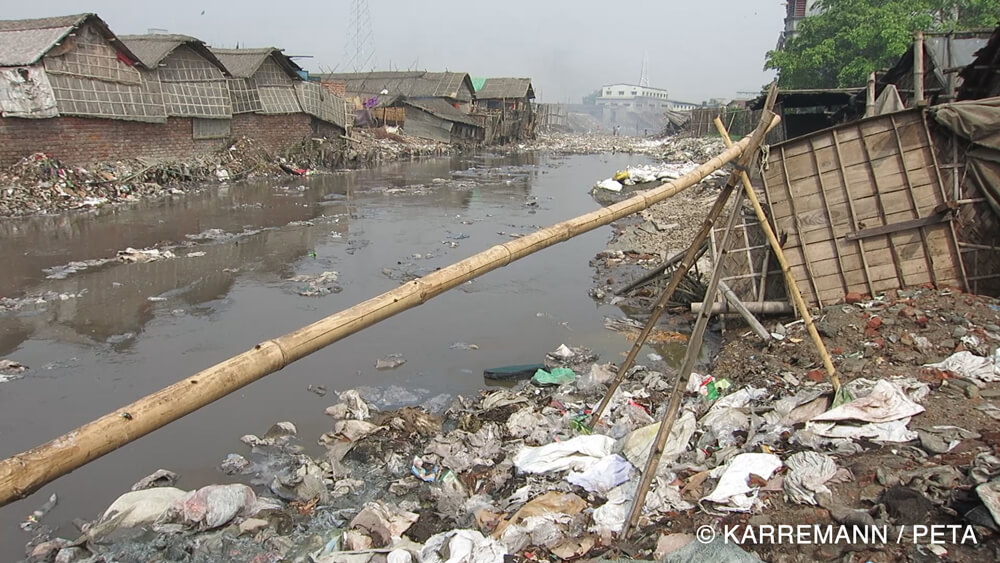 That's the message that PETA will take to H&M's annual meeting, where a PETA representative will urge the company to commit to going entirely leather-free.
Every leather item on H&M's shelves comes from an industry that mutilates sensitive cows and spews toxic chemicals into our environment.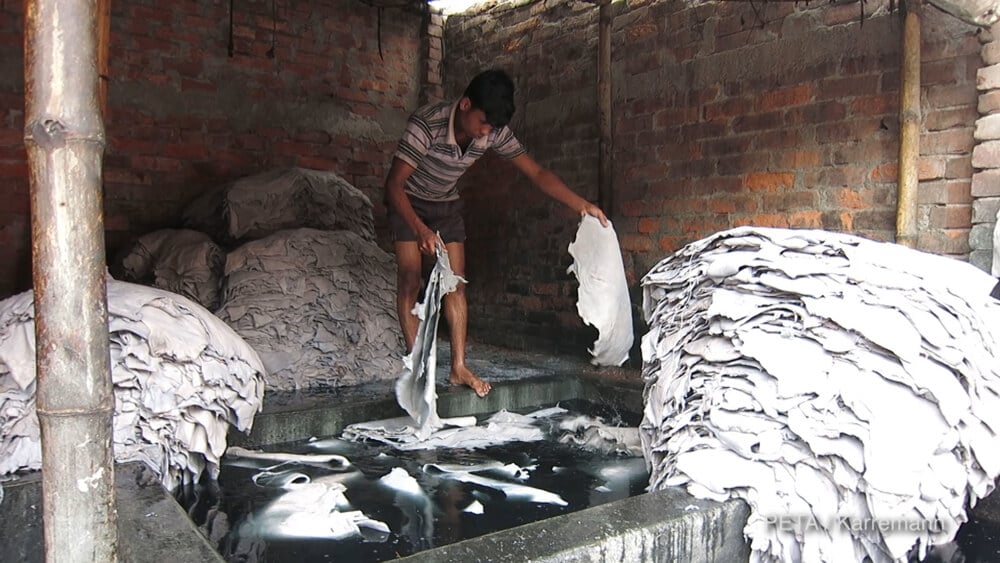 While H&M's Sustainability Vision and Strategy Report stresses the company's commitment to eco-friendliness, animal agriculture—which includes the leather industry—is responsible for 51 percent of all greenhouse-gas emissions.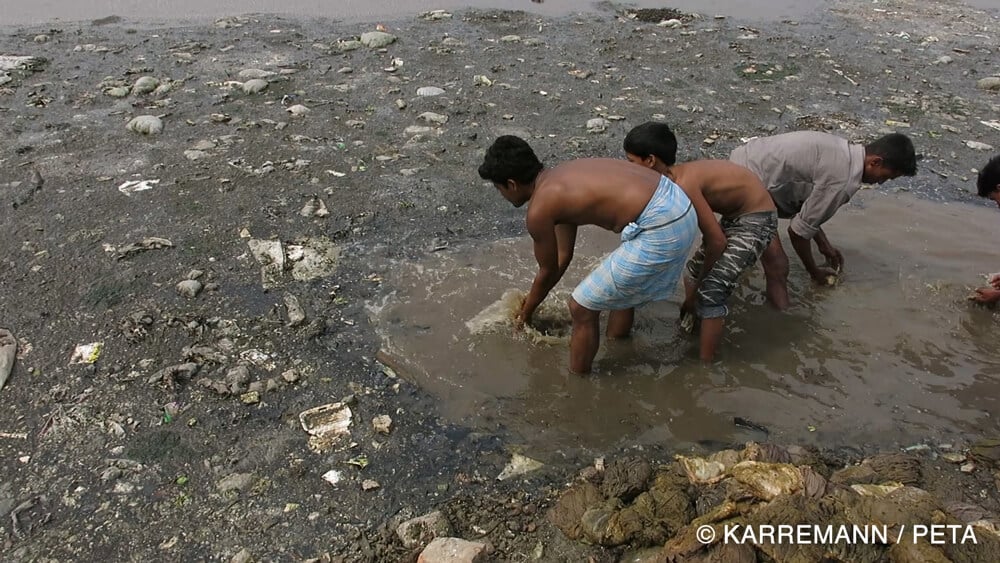 Turning animal skins into leather requires 130 different chemicals, including cyanide, and people who work in and live near tanneries suffer from exposure to these toxic materials. Leather production also squanders valuable natural resources, including up to 15,000 gallons of water per ton of hides.
Millions of cows whose skins are turned into leather endure tail-docking, dehorning, and castration—all without painkillers.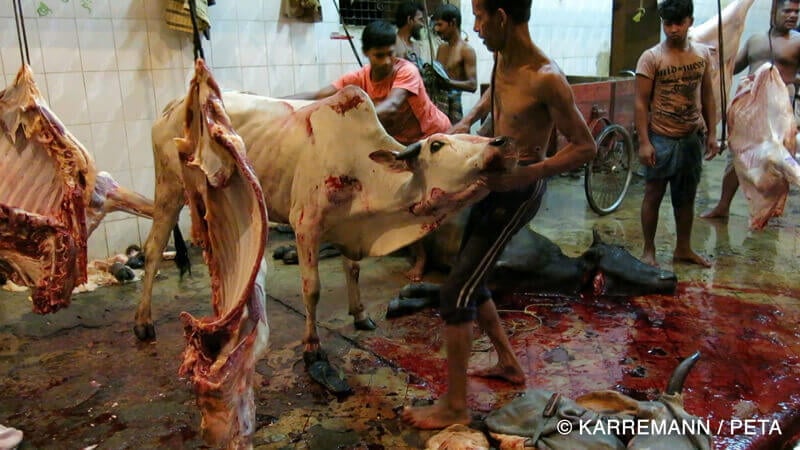 The animals are loaded into crowded trucks and transported through all weather extremes to slaughterhouses, where they endure terrifying and often painful deaths.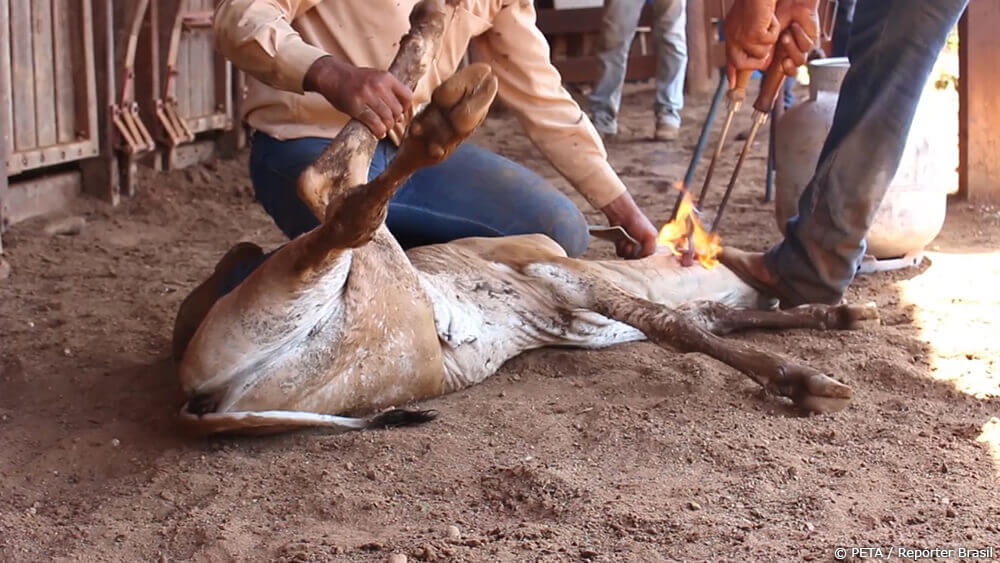 A recent PETA exposé of the world's largest leather processor—which H&M has purchased from in the past—further revealed that calves are branded on the face and that gentle cows and bulls are electroshocked and beaten.
What You Can Do
PETA is calling on H&M to live up to its claims of being an ethical, sustainable company by exclusively selling the stylish, high-quality vegan leather options that it already offers. Millions of animals are suffering in the leather trade right now, and H&M has a responsibility not to perpetuate cruelty or environmental devastation. Stand with us and urge it to stop selling leather today.