It's no secret that Dr. Jane Goodall is a passionate animal advocate. The internationally renowned primatologist has proved this time and again by using her scientific expertise and influence to speak out for chimpanzees and other animals. Now, National Geographic is releasing Jane, a documentary that paints a portrait of the iconic wildlife defender. It explores some of the obstacles that Goodall had to overcome and how spending so much time with chimpanzees in the wild is what made her realize that they're just like us.
Earlier this month, PETA attended a screening of the new documentary at the Hollywood Bowl and even got to interview the world-famous primate expert on the "yellow carpet." Goodall discussed with us the importance of not using chimpanzees and other animals in film and television. "All these chimpanzees who're used in entertainment, or had as pets, they've all been taken from their mothers," she explained.
Although best known for her work with chimpanzees, the primatologist has dedicated much of her life to advocating for the protection of all animals.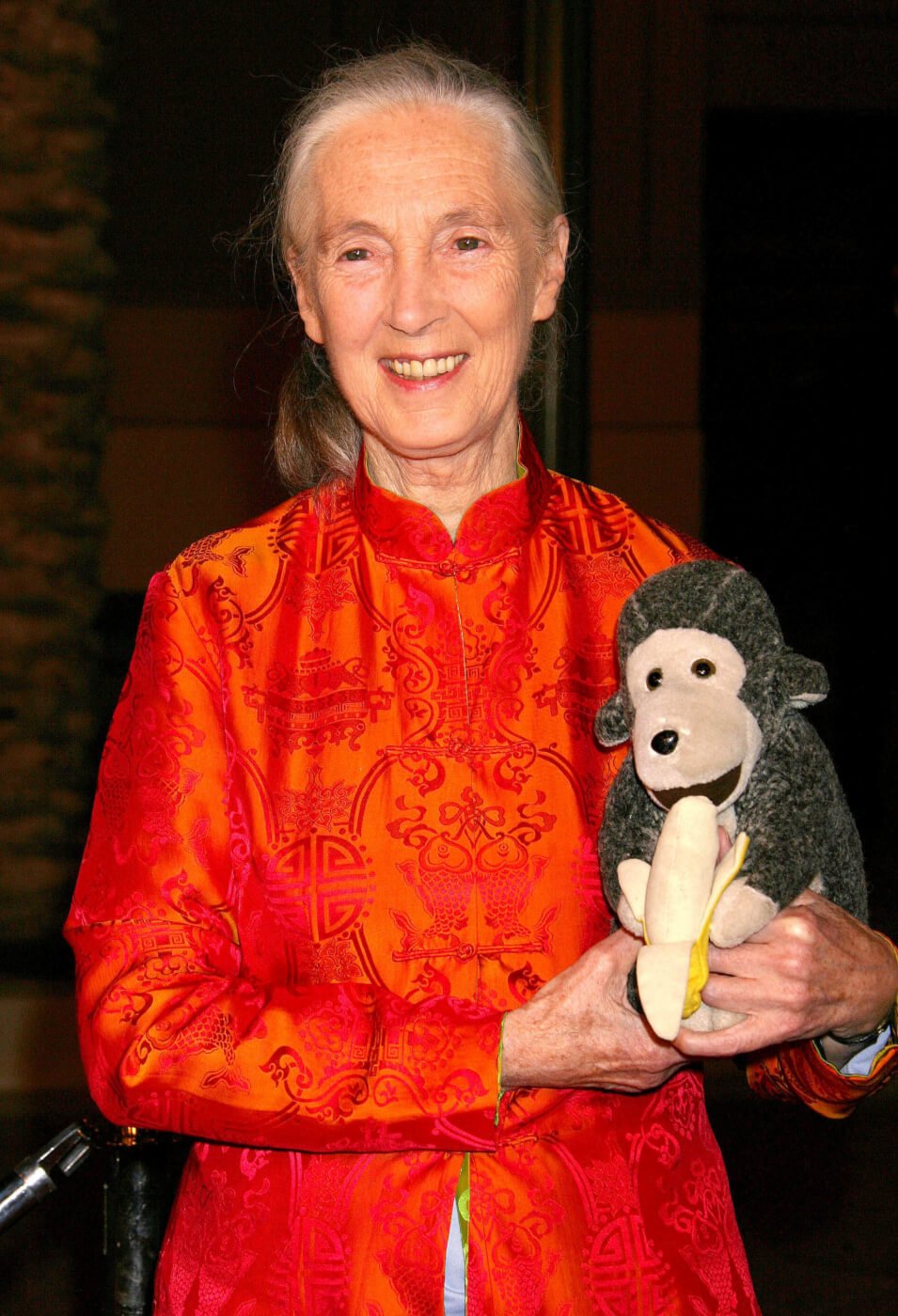 ©starmaxinc.com
In 2008, she appealed to the European Union to end the use of animals in experimentation, suggesting that a Nobel Prize be conferred for scientific breakthroughs that discover "new ways of testing and experimenting that will not involve the use of live, sentient beings." In 2014, she urged the Vancouver Aquarium—which at the time was breeding animals and loaning beluga whales to SeaWorld—to phase out its captive dolphin, porpoise, and whale programs. In April 2015, during an interview with the Huffington Post, she called for the closure of SeaWorld, noting that orcas are "really big, highly intelligent and social animals so that the capture and confinement in itself is cruel." In August 2015, she penned a letter urging UPS to stop shipping the carcasses of exotic wildlife who've been slaughtered by trophy hunters.
Don't Miss the National Geographic Documentary Jane
It's undeniable: Goodall is an iconic wildlife defender and a hero among animal advocates. National Geographic's portrait of the living legend is as inspirational as its subject, and you don't want to miss it.
The film's theatrical release begins on Friday, October 20. Visit www.janethemovie.com for more info.
Be More Like Jane
As Goodall mentioned at the Los Angeles premiere of Jane, chimpanzees used in entertainment are typically taken from their mothers shortly after birth—leaving both mother and baby with lifelong emotional scars. In order to force young apes to perform on cue, physical and psychological abuse are common practices.
Many of the chimpanzees bred at Missouri Primate Foundation (a misleading name) were used in the entertainment industry or kept as "pets." pic.twitter.com/4Ytrcn4OmA

— PETA (@peta) November 30, 2016
Sadly, chimpanzees are still suffering in the entertainment industry, including some who are confined at the Missouri Primate Foundation. These animals deserve to have a natural environment in which they can engage in climbing, foraging, and exploring, as well as enjoying the companionship of other apes. Take a page from Goodall's book and help these great apes by speaking out for them today: