Dr. Jane Goodall, the iconic African-wildlife defender whose institute empowers people to make a difference for all living things, penned a letter urging UPS to stop shipping the carcasses of exotic wildlife who've been slaughtered by trophy hunters.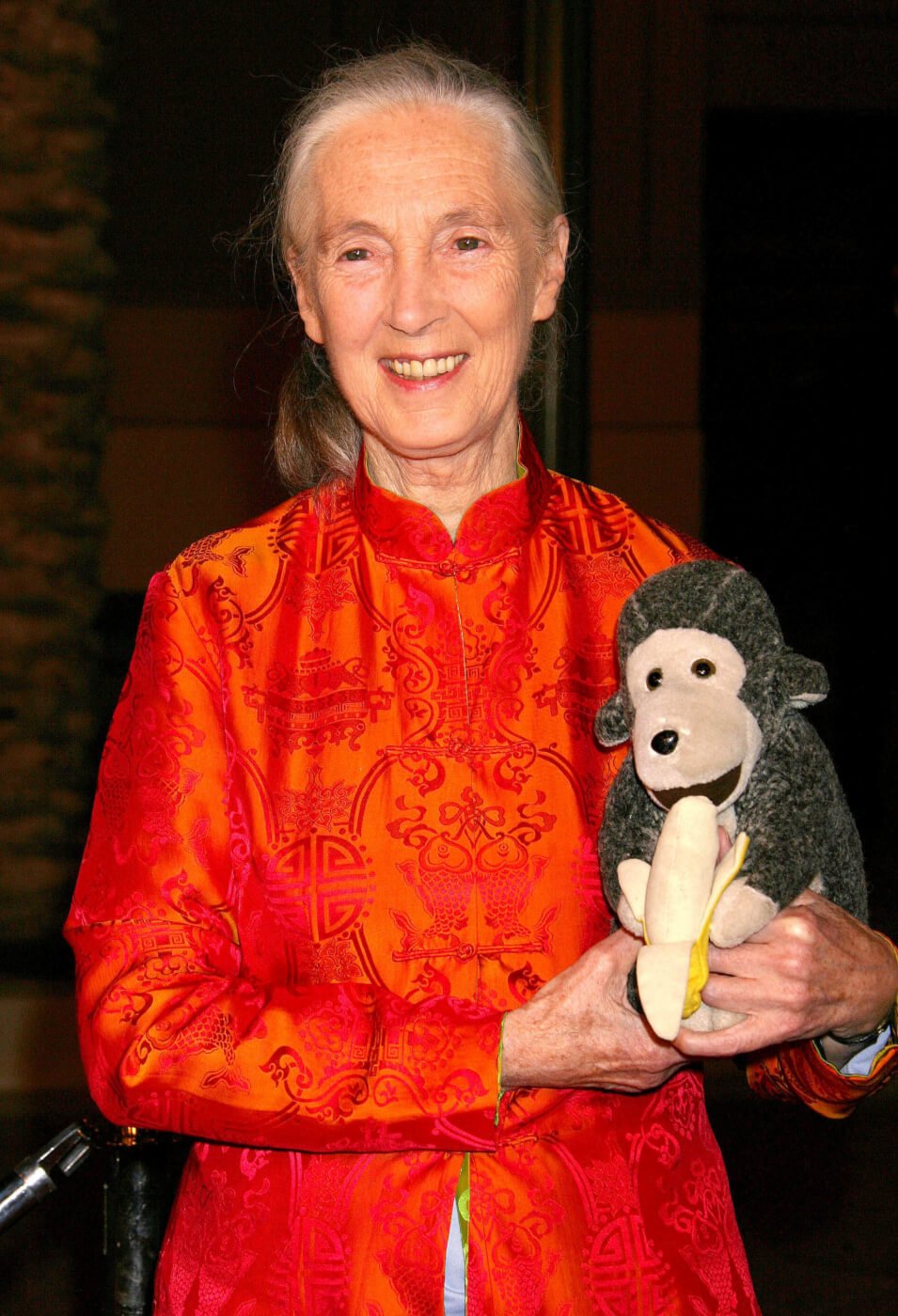 ©starmaxinc.com
"In the wake of Cecil the Lion's cruel and untimely death, I am writing to you in the hope that UPS will join many of the world's major airlines and impose a ban on transporting hunting trophies," writes Goodall to UPS International President Jim Barber. She pointed out that companies such as Air France, American Airlines, Delta Air Line, Emirates, United Airlines, KLM, Lufthansa, Qantas Airways Limited, Singapore Airlines, and South African Airways have already imposed such a ban.
Dr. Goodall is a longtime friend to animals and is rarely silent when it comes to issues involving their welfare. She recently called on the New York Blood Center to reinstate funding for the lifetime care of chimpanzees previously used for medical research, congratulated China on its decision to end domestic sales of ivory, and urged Air France to stop shipping primates to be used for medical research. Her letter to UPS coincided with a PETA protest outside a UPS store in Atlanta, where the company is based.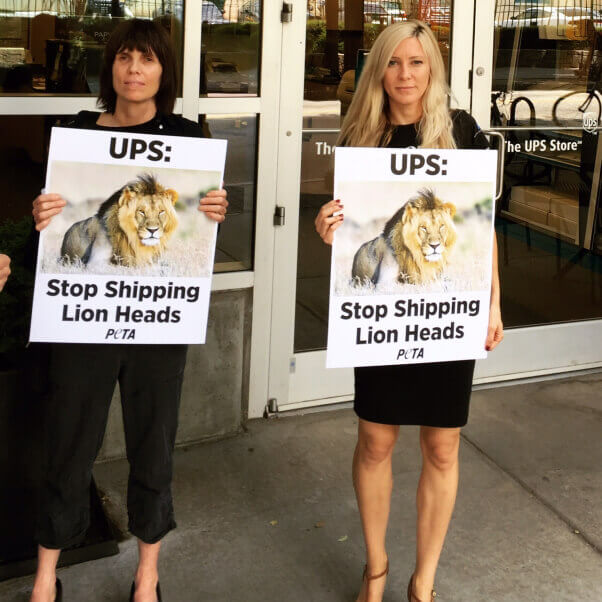 Hunters play a large role in the rapid decline of big cats, elephants, and many other species in Africa. PETA encourages people who care about animals, like Dr. Goodall does, to let UPS know that they'll use other shipping companies until the carrier takes an ethical stand to protect animals.