PETA awards its annual "Person of the Year" distinction to an individual whose significant contributions have helped propel the animal rights movement forward. For that reason, we're pleased to announce that this year's honoree is Naruto, a crested black macaque and the creator of the famous "monkey selfie." When he picked up the camera and—without the aid of the camera's owner—took several photos of himself making different faces, he created pictures that showed a sentient individual capable of rational thought, learning, planning, and emotion. These are pictures of someone, not something. His photography did more to expand the concept of "personhood" to include nonhuman animals than any human person has done.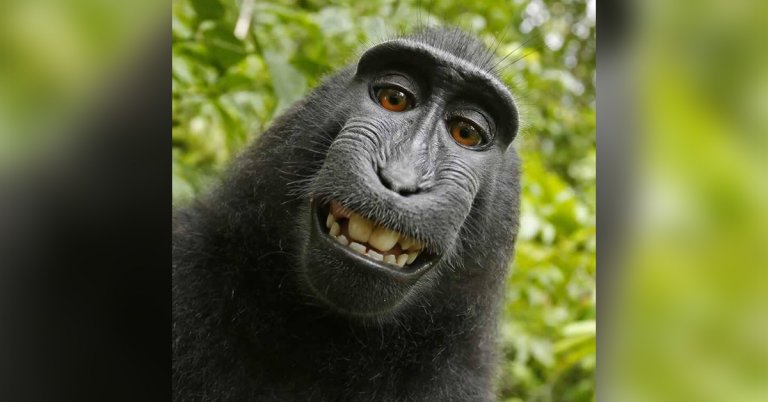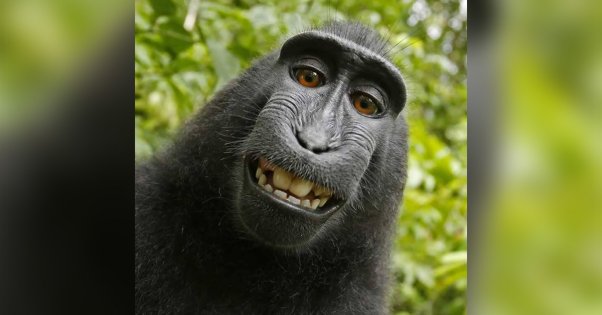 While Naruto's image was making its way across the internet and around the world, the camera's owner, David Slater, was the only one reaping the financial rewards. U.S. law states that the creator of an image owns the copyright, and Naruto—without any assistance or prompting—chose to press the shutter, making the connection between the sound of its release when he pushed it and the change in his reflection in the lens, and created a variety of photos of himself. We believe that under federal law, he should be the rightful owner of his intellectual property and that the profits from its sale should go toward protecting his species and their threatened habitat. Thus, PETA sued on his behalf.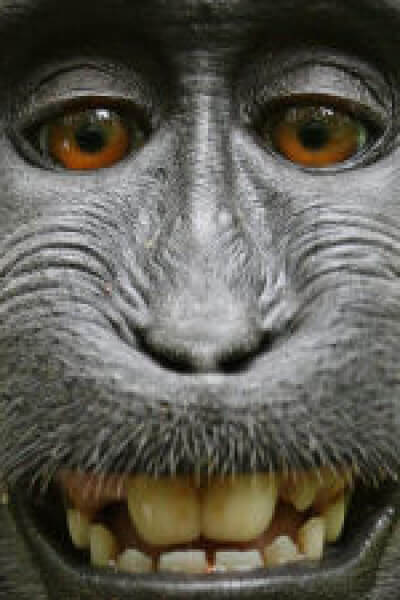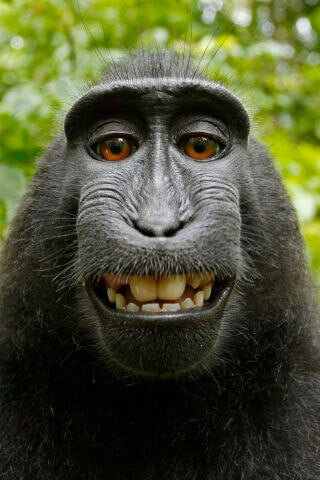 It was the first-ever lawsuit that sought to declare a nonhuman animal the owner of property, rather than being considered merely a piece of property. And after a two-year battle, the case resulted in a landmark settlement. Mr. Slater agreed to donate 25 percent of the future revenue from Naruto's photographs to organizations focused on protecting crested black macaques in Indonesia and preserving their habitat. The settlement set a precedent that may encourage other wildlife photographers to support the rights of the animals whose images they use.
As a Person of the Year, Naruto is in good company—past recipients of the award include Pope Francis, Oprah, and Bill Clinton. PETA is accepting pre-orders for a limited edition shirt in his honor with proceeds being used to help rescue monkeys and other wild animals from roadside zoos, traveling shows, and other captive animal displays.
Congratulations to PETA's 2017 Person of the Year.