If you take the selfie, you own the selfie.
That's what PETA's landmark "monkey selfie" lawsuit seeks to prove. The suit centers around a curious monkey named Naruto, who, when he found a photographer's camera unattended in his Indonesian forest home, turned the lens on himself and clicked away. PETA seeks to have Naruto declared the author and owner of his photographs under the U.S. Copyright Act and to have the proceeds of the photograph go to the benefit of Naruto and his community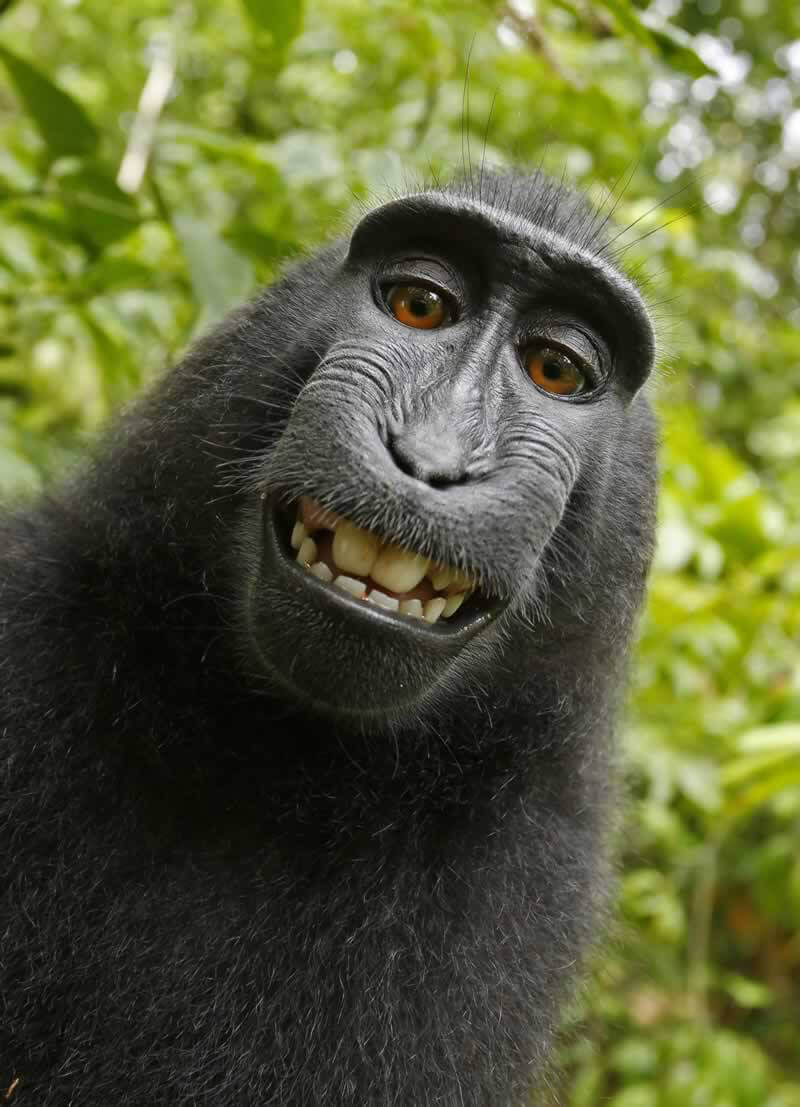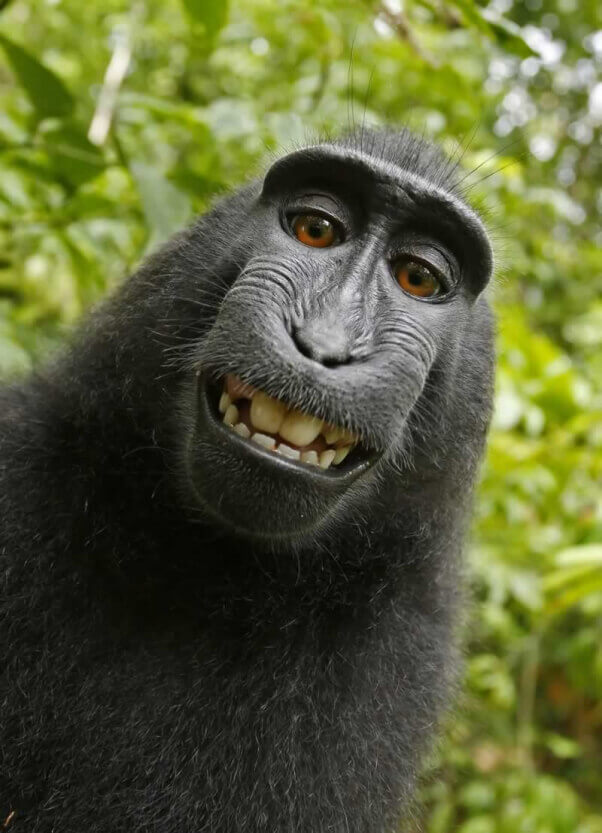 The defendants in the lawsuit moved for a dismissal, and this morning, PETA responded by filing its opposition to those motions. PETA's brief lays out that the Copyright Act permits a nonhuman animal to own a copyright and notes that the defendant photographer who owned the camera with which Naruto took his photos did not claim to own the photos in his motion to dismiss, contrary to prior public assertions.
The logic is simple: Photographs don't exist unless someone takes them, and Naruto the macaque intentionally picked up a camera, watched his reflection in the lens, and made various faces while continually pressing the shutter button, which resulted in many photos. PETA's lawsuit seeks to ensure that Naruto—who, together with his family, needs funds to preserve his homeland and stop the poaching of his species, which is currently endangered by encroachment and the bushmeat trade—will benefit from the proceeds of his photos, just as anybody who takes a photo would.
If the lawsuit is successful, PETA will seek the court's permission to administer, without charge, the proceeds of "monkey selfie" sales for the benefit of Naruto and his community.
PETA submitted its opposition to the motions to dismiss to the U.S. District Court for the Northern District of California in San Francisco.